White House demands privacy for all of Donald Trump's children after Barron is subjected to torrent of memes
'It is a longstanding tradition that the children of Presidents are afforded the opportunity to grow up outside of the political spotlight,' says official White House statement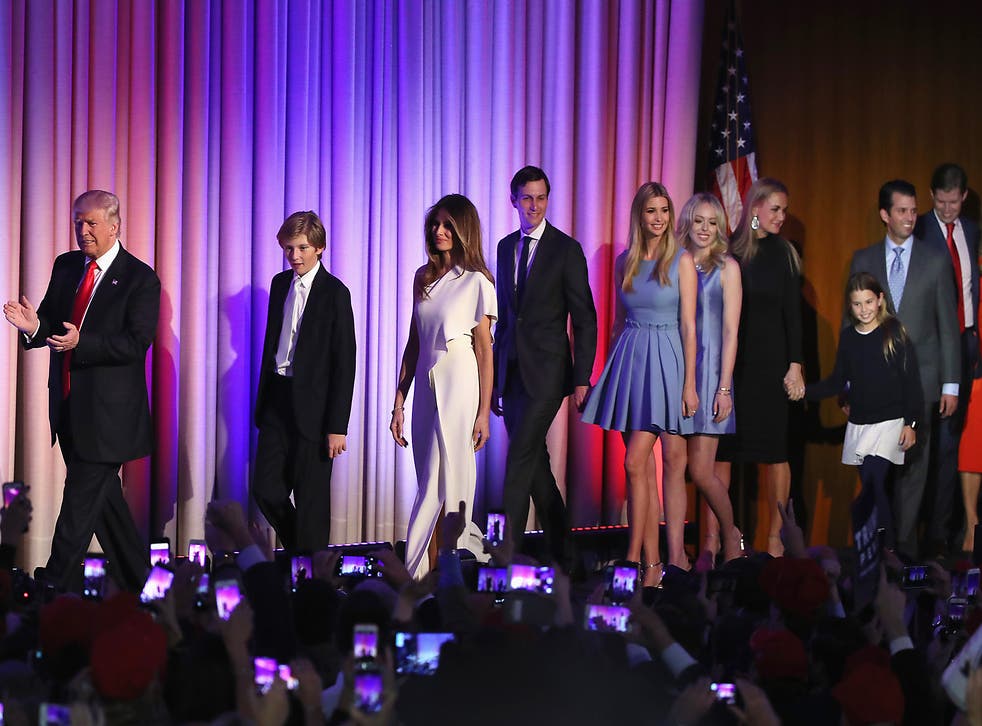 The White House has made it clear they do not want Barron Trump preyed upon by the press.
In a statement issued on Tuesday, the White House demanded privacy for all of Donald Trump's children and asked for them to be shielded from the public eye.
"It is a longstanding tradition that the children of Presidents are afforded the opportunity to grow up outside of the political spotlight," a statement from the Office of the Press Secretary said. "The White House fully expects this tradition to continue. We appreciate your cooperation in this matter."
While they did not mention Barron, who is just 10 years old, by name, it is likely he was at the forefront of their minds given the fact he has dominated headlines this week.
Barron, who is Donald and Melania Trump's only child, was subject to a barrage of memes mocking his facial expressions and accusing him of being bored during inauguration day.
The controversial orders Donald Trump has already issued

Show all 9
The furore saw Katie Rich, a writer for Saturday Night Live, suspended for saying Barron would become the nation's "first homeschool shooter" in a since deleted tweet. Rich later issued an apology on Twitter, saying: "I sincerely apologise for the insensitive tweet. I deeply regret my actions & offensive words. It was inexcusable and I'm so sorry."
Chelsea, the only child of Hillary and Bill Clinton, stood up for Barron against the mocking he received from people, saying: "Barron Trump deserves the chance every child does - to be a kid".
But she also alluded to the fact some of Mr Trump's policies might have a detrimental effect on children. "Standing up for every kid also means opposing @POTUS policies that hurt kids," she said on Twitter.
Monica Lewinsky, who had an affair with former President Bill Clinton when she was a White House intern, also defended the youngest Trump.
"All children need to be protected from bullying + mockery. (incl Barron Trump). Let's be better than this," Lewinsky, who is now an anti-bullying activist, said on Twitter.
But Lewinsky did not just defend Barron who is currently back in New York to complete school. She also came to Rich's defence on Tuesday after the SNL writer also became the target of online harassment.
"Online mobs are not the answer either. @katiemaryrich has apologized. comedy is an imperfect science. (trust me!)," Lewinsky wrote.
Join our new commenting forum
Join thought-provoking conversations, follow other Independent readers and see their replies