White House: Trade deal with UK low priority after Brexit
President Trump may prioritise establishing a free trade agreement with Europe
Charlotte England
Friday 28 April 2017 01:57 Comments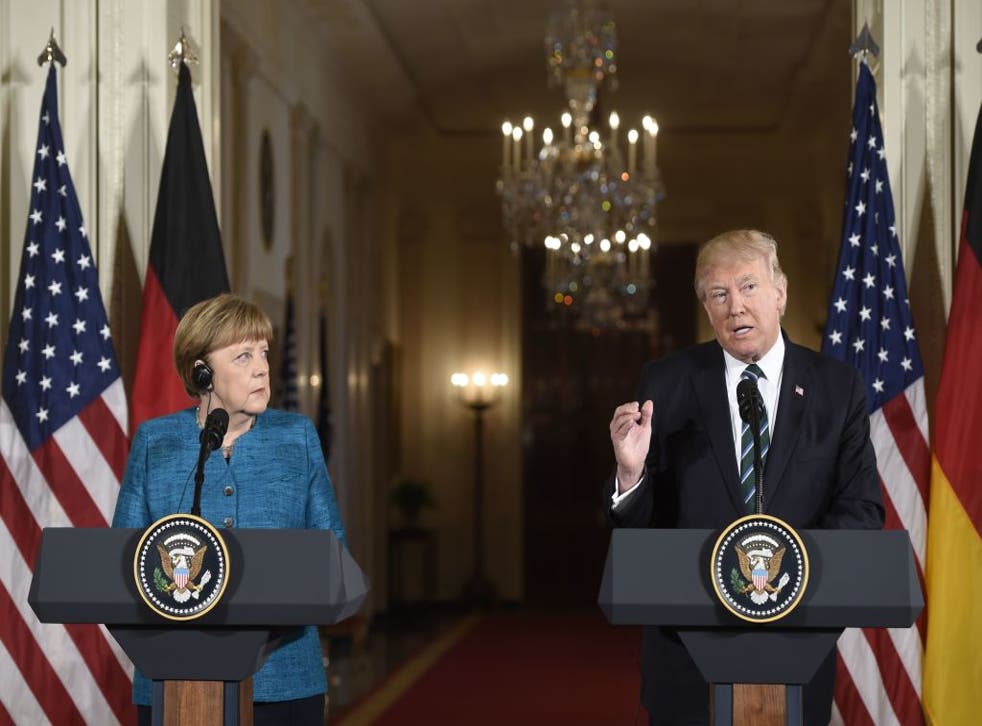 Striking a trade deal with the UK after Brexit is a low priority for the Trump administration, the US commerce secretary has indicated.
Wilbur Ross cited the upcoming general election and negotiations between the UK and Europe as complicating factors that made establishing a deal between Britain and the US a low priority.
His comments, made to the Wall Street Journal, chime with recent reports suggesting Donald Trump sees establishing a free trade agreement with Europe as more important than establishing a free trade agreement with post-Brexit Britain – contrary to claims made by Foreign Secretary Boris Johnson earlier this year.
Back in January, Mr Johnson claimed the UK was "first in line" for a free trade deal with the US after the new President took office.
He said there would be "all kinds of opportunities" for a US-UK trade deal during a hastily arranged trip to Washington, where he hailed the incoming administration as bringing with it "a very exciting agenda of change".
At the time President Trump seemed to back Mr Johnson, saying he wanted to sign a trade deal with Britain quickly because it was "good for both sides".
But during the EU referendum campaign, then-President Barack Obama warned exiting the union would send Britain to the back of the queue for a trade deal.
Last week, a source close to the White House reportedly told The Times that the Trump administration had come to a "realisation" that — as Mr Obama suggested — a deal with the EU was more important to US interests than a post-Brexit deal with Britain.
The source claimed Mr Trump changed his mind about prioritising Britain after Angela Merkel convinced him he should strike a deal with the EU first.
World news in pictures

Show all 50
Just days before Mr Trump's "realisation", senior Republican Paul Ryan told Cabinet ministers the US was ready to forge an agreement with Britain "as soon as possible", and would stand alongside its "special ally" during the Brexit process.
At a Policy Exchange event in London, Mr Ryan, the speaker of the US House of Representatives, added: "We think it's in everyone's interests to have a strong relationship between Britain and the EU, we want to, as soon as the UK is ready and able, to do a trade agreement, a bilateral trade agreement."
But Mr Ross' comments seemed to support the reports of a shift in attitude.
Perhaps making excuses for pushing Britian aside, Mr Ross told The Wall Street Journal there could be "bandwidth issues" during UK-US talks because the countries had not negotiated a free-trade agreement "in a long, long time".
Register for free to continue reading
Registration is a free and easy way to support our truly independent journalism
By registering, you will also enjoy limited access to Premium articles, exclusive newsletters, commenting, and virtual events with our leading journalists
Already have an account? sign in
Join our new commenting forum
Join thought-provoking conversations, follow other Independent readers and see their replies