Craig Cobb: White supremacist told he is 14% African in televised DNA test
Craig Cobb dismissed the DNA results as 'statistical noise'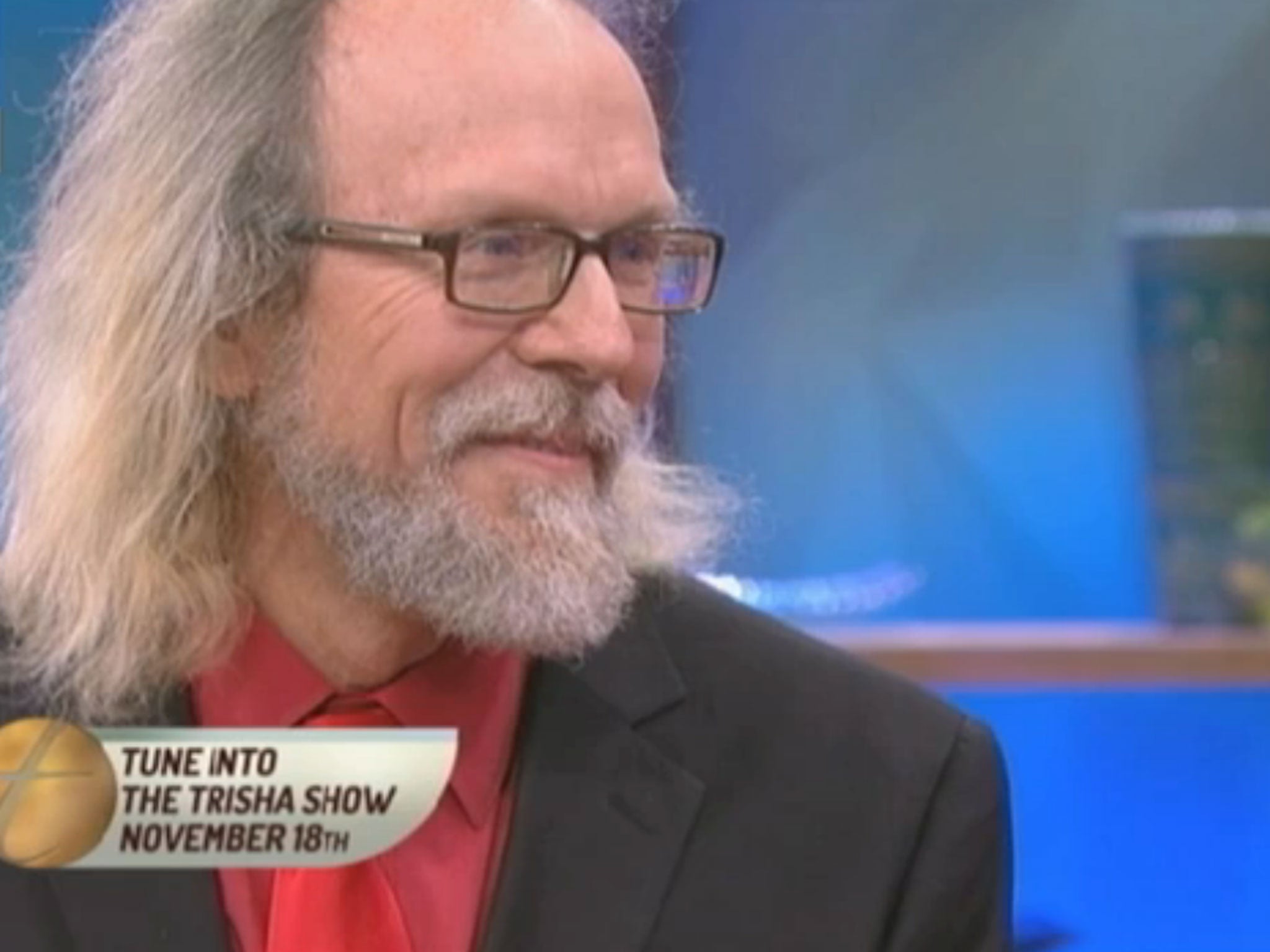 A self-proclaimed white supremacist underwent a DNA test to 'prove' his genetic heritage, only to be told on live television he was 86 per cent European - and 14 per cent of Sub-Saharan African heritage.
Sixty-two-year-old Craig Cobb claims he follows the 'Creator' religion which "favours racial awareness" and has been attempting to create a "white enclave" in North Dakota by quietly buying up land in the small town of Leith, despite anti-racism rallies and town meetings against his plans.
He submitted his DNA as part of host Trisha Goddard's Race in America series, who gave him the results to a delighted audience, telling Cobb: "You have a little Black in you". However, Cobb can be heard dismissing the results as "statistical noise" and refused to fist bump with the host.
Cobb, who lived in the town for a year before residents became aware of his agenda, has allegedly harassed the only bi-racial couple in the small community, leaving notes pinned to their door asking Sherrill Harper, who is married to African-American Bobby Harper: "What are you doing married to a negro?", reported the Mail Online.
Cobb has also placed a sign reading "Village of the Damned" on one of his plots of land, accompanied by a red swastika.
The married father-of-three has already courted controversy for his infamous far-right 'Podblanc' video sharing site because YouTube bans racist content.
Speaking to the Mail Online, he later described the DNA results as "short-science" used by the programme to "promote multi-culturalism". He said: "I agreed to the test because I assumed it was science.[...] It was a scientifically bankrupt procedure", from "craven and debased executives, whose goal is to shock."
Join our commenting forum
Join thought-provoking conversations, follow other Independent readers and see their replies