South Carolina church fire: The US is asking - 'Who is burning black churches?'
The latest, Mount Zion African Methodist Episcopal church in South Carolina, burned down on Tuesday night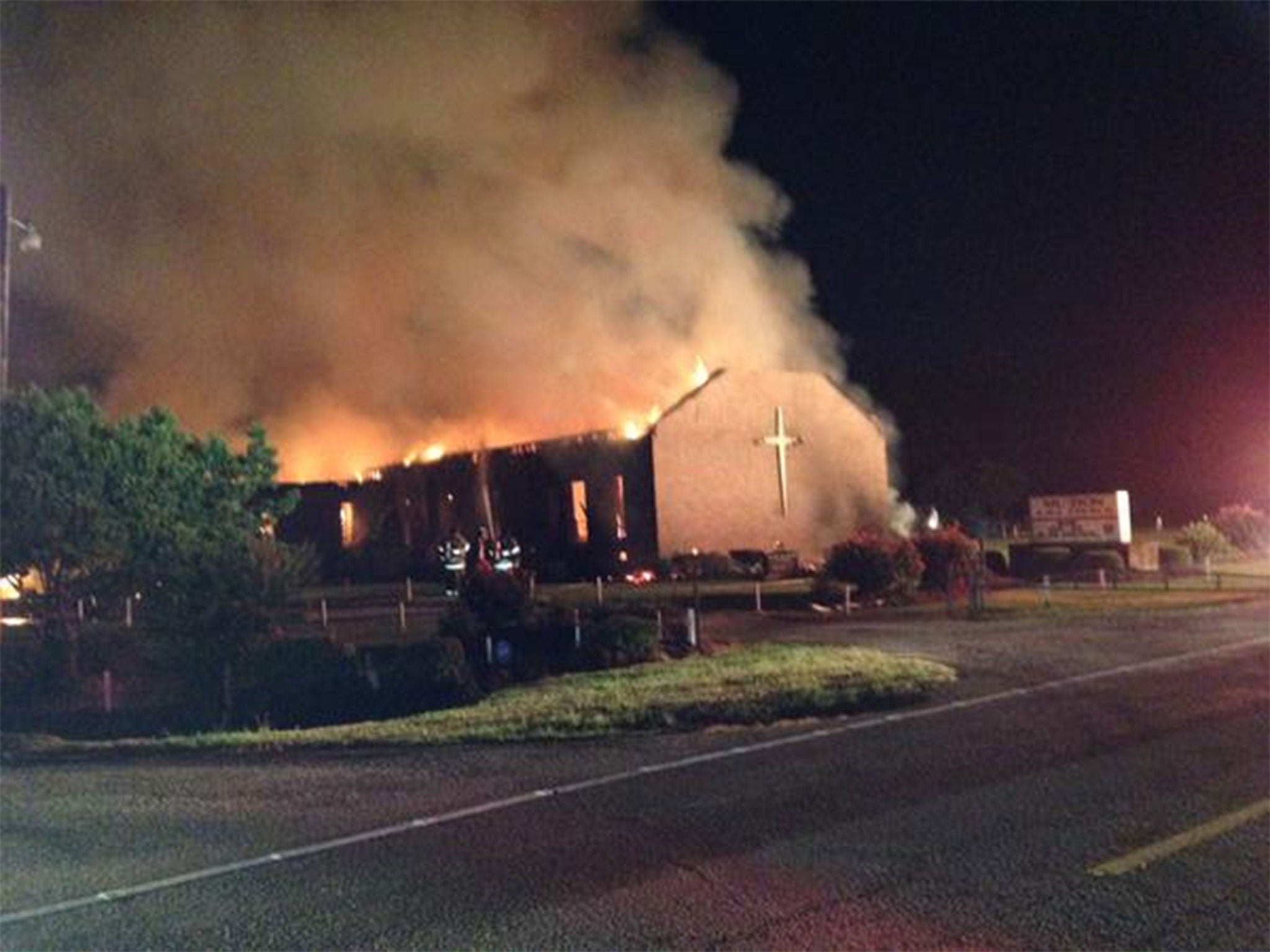 Concerns are growing in the southern US over a spate of possible arson incidents at black churches in the wake of the South Carolina shooting.
Seven historically black churches have burned down in just 10 days across four southern states, after the Mount Zion African Methodist Episcopal church was "gutted" by flames on Tuesday night.
It comes after Dylann Roof was accused of killing nine people in an attack on the Emanuel AME Church in Charleston, South Carolina on 17 June. He has been charged with nine counts of murder and hate crimes.
The latest church burning came just nine hours after the NAACP issued a statement "alerting black churches to take necessary precautions".
An unnamed source at the FBI, which has said it is investigating the spate of burnings, has since told the Associated Press that the Mount Zion fire was not believed to be arson.
Local officials also observed that the fire appeared to break out during storms and that the accidental burning of churches is not uncommon across the US.
But the FBI has said that at least two of the incidents in the past 10 days were clear cases of arson.
Although the cases have received significant coverage in mainstream US outlets coverage across, there has been anger that the level of interest in the story has not garnered enough attention.
The hashtag #WhoIsBurningBlackChurches, has received more than 150,000 mentions.
Mount Zion AME, the last church to burn, was previously victim to an arson attack by two members of the Ku Klux Klan on 20 June, 1995. Mount Zion AME Church burned down on June 20, 1995.
Cezar McKnight, a South Carolina Democrat, told the Post and Courier: "South Carolina has been through a lot the last two weeks and we've made the best of a terrible situation.
"I would hate for this to be something somebody did on purpose to try to poison the love and fellowship."
Join our commenting forum
Join thought-provoking conversations, follow other Independent readers and see their replies