Whole Foods CEO says Americans wouldn't need healthcare if they improved diet
Supermarket boss suggests people make better food choices to avoid medical intervention
Gino Spocchia
Tuesday 05 January 2021 12:45 Comments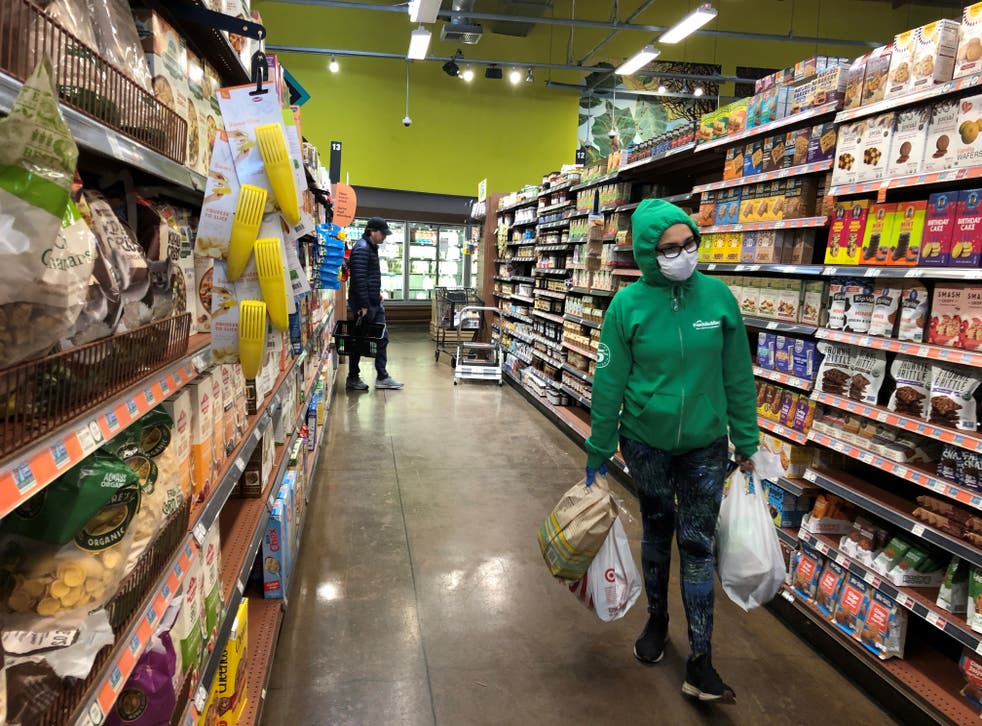 Leer en Español
Americans would not need healthcare if they lived healthier lifestyles, the CEO of Whole Foods has said.
John Mackey, who heads the organic supermarket brand, said the "best solution" to healthcare was to alter how people ate and lived.
He went on to say that healthcare would not be needed if people were healthier, in an interview with Freakonomics Radio that was broadcast on 4 November, and was first reported on Monday by CNBC.
"I mean, honestly, we talk about health care. The best solution is not to need health care," Mr Mackey said. "The best solution is to change the way people eat, the way they live, the lifestyle, and diet.
"There's no reason why people shouldn't be healthy and have a longer health span. A bunch of drugs is not going to solve the problem."
Mr Mackey, who as Whole Foods CEO removed healthcare coverage for the supermarket's part-time employees in 2019, said most Americans made "bad" health choices.
"71 per cent of Americans are overweight and 42.5 per cent are obese. Clearly, we're making bad choices in the way we eat," he said. "It's not a sustainable path. And so, I'm calling it out."
Mr Mackey has made similar remarks in the past, arguing in an op-ed for The Wall Street Journal in 2009 that "the last thing our country needs is a massive new health-care entitlement".
The column, which was titled 'The Whole Foods Alternative to ObamaCare', said there should be "less government control and more individual empowerment" over health.
The Trump administration has worked to undermine the Affordable Care Act (ACA) and around 15 million Americans have lost employer-based health insurance during the coronavirus pandemic.
The ACA, also known as Obamacare, has provided more than 8 million Americans with state-based support during the pandemic.
American social media users criticised Mr Mackey's remarks, with one person writing: "I've shopped at Whole Foods for over 10 years and have maintained a healthy diet during that time.
"I can confirm that while it helps me avoid allergens, it has not cured my progressive lung disease.
"Organic produce is not a substitute for supplemental oxygen."
Register for free to continue reading
Registration is a free and easy way to support our truly independent journalism
By registering, you will also enjoy limited access to Premium articles, exclusive newsletters, commenting, and virtual events with our leading journalists
Already have an account? sign in
Join our new commenting forum
Join thought-provoking conversations, follow other Independent readers and see their replies