Why Silicon Valley investor Tim Draper wants to split California into six new states
Redrawn map of the Golden State would include a new state called Silicon Valley, taking in San Francisco, San Jose and the corridor between the two cities, which contains technology firms such as Apple and Google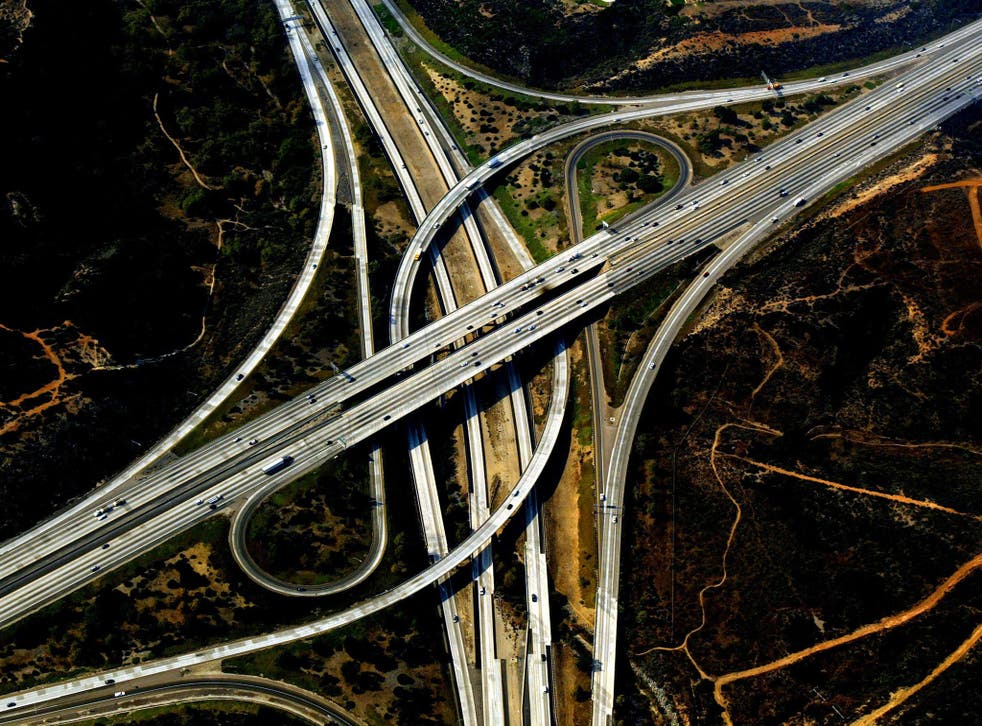 It is home to 38 million people, has one of the world's top-10 economies, encompasses 164,000sq miles and contains more counties than England. It has forests, farmland, deserts, mountains, several sprawling cities and 1,000 miles of Pacific coastline. In fact, according to Silicon Valley investor Tim Draper, California is so big, so diverse and so unwieldy to govern that it ought to be split into six separate states.
Mr Draper, the founder of the venture-capital firm Draper Fisher Jurvetson, first proposed the six-way split in December and this week his ballot initiative received permission from the California government to begin collecting petition signatures, which could lead to a state-wide vote on the plan as soon as November.
"California, as it is, is ungovernable," Mr Draper said in a statement, citing problems with prisons, schools, transportation and other state-run infrastructure.
"It is more and more difficult for Sacramento to keep up with the social issues from the various regions of California.
"With six Californias, people will be closer to their state governments and states can get a refresh."
A cluster of six states, he said, would lead to healthy co-operation and economic competition between the regions. The plan would also give Californians greater say in Washington, where a handful of new politicians would be required to represent the baby states.
Mr Draper's redrawn map of California would include a new state called Silicon Valley, taking in San Francisco, San Jose and the corridor between the two cities, which contains many of the world's most successful technology firms, such as Apple and Google. The new mini-state would also include Draper's home in Atherton, which Forbes recently ranked as the most expensive postcode in the US.
San Diego and Orange County would split off as part of South California. Los Angeles would become part of West California, which would stretch up the coast to Santa Barbara and beyond. The abundant farmland surrounding the cities of Bakersfield, Fresno and Stockton would be known as Central California, while North California would encompass the state's current capital, Sacramento, and much of its celebrated wine lands. The region in the far north of the state, abutting Oregon, would be renamed Jefferson.
California's Secretary of State, Debra Bowen, announced this week that Mr Draper could start collecting voters' signatures to support his ballot initiative. Draper, who has promised a grassroots campaign to enthuse Californians about the six-state plan, needs to collect around 808,000 signatures before mid-July to get the measure on the ballot.
The Golden State has already weathered several attempts to split it into smaller pieces since its founding in 1850, and political experts have said Mr Draper's scheme stands little or no chance of succeeding. Local critics are concerned by the complexity of dividing the state's assets and resources; water rights are already a fraught issue between regions of the parched state. Even if California voters did back the proposal, it would then have to be approved by the US Congress. Given that each state in the Union has two senators, the plan would necessitate the election of 10 new California senators in Washington.
Mr Draper, who is 55, comes from three generations of Silicon Valley investors. In 1959 his grandfather, William Henry Draper Jnr, founded Draper, Gaither and Anderson, the first venture-capital firm in the West. Tim Draper made his name and his fortune as an early backer of Hotmail and Skype. This is not his first foray into the political realm: in 2000 he spent tens of millions of dollars to campaign for a school-voucher system in California, requiring the state to fund private-school places for children to the tune of $4,000 (£2,400) a year. That proposal failed at the ballot box.
Nor is Mr Draper the first to suggest that Silicon Valley secede from California. In October, tech entrepreneur Balaji Srinivasan, the co-founder of the genetics firm Counsyl, told a Silicon Valley audience that the tech industry needed to break free of its geographical and government constraints. "We need to build opt-in society, outside the US, run by technology," Mr Srinivasan said.
Meanwhile, staunchly libertarian tech investor Peter Thiel, the co-founder of PayPal, has proposed creating large floating platforms in international waters just off the coast of California, where tech firms could operate beyond the reach of regulation and taxation.
Mr Draper's scheme would at least be likely to win support from local officials in Siskiyou, Modoc and Glenn counties, three of the northern-most counties in California.
In September 2013, the Siskiyou County Board of Supervisors voted in favour of secession from the state, with a view to forming a 51st state, called Jefferson, in the rural area around the border between California and Oregon. Both Modoc and Glenn counties have since voted in support of the proposal.
In 2011, at the other end of the state, a Republican official from the Riverside County Board of Supervisors proposed that 13 largely conservative southern California counties break off to form their own state.
At the time, Gil Duran, a spokesman for California's Democrat Governor Jerry Brown, told The Los Angeles Times that the suggestion was "a supremely ridiculous waste of everybody's time".
Mr Duran added: "If you want to live in a Republican state with very conservative right-wing laws, then there's a place called Arizona."
Join our new commenting forum
Join thought-provoking conversations, follow other Independent readers and see their replies