Wikileaks editor interrogated by US border police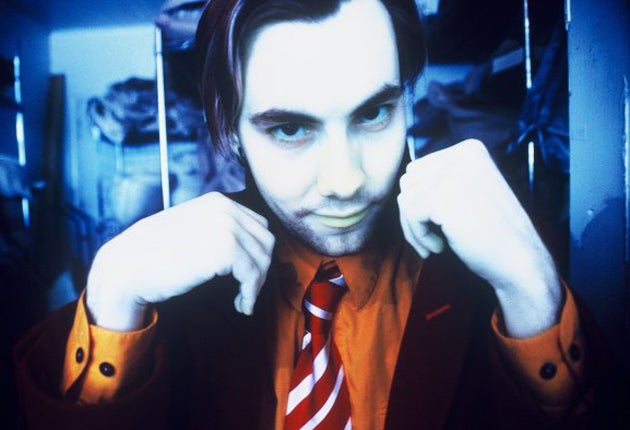 A senior volunteer for Wikileaks in the US has been detained, questioned and had his phones seized when he returned to the country from Europe, as the FBI steps up its investigation into the leak of thousands of Afghanistan war secrets to the whistleblower website.
Jacob Appelbaum, who has stood in for Wikileaks founder Julian Assange since he was advised not to travel to the US, spent three hours at a New York airport while customs officers photocopied receipts and searched his laptop, and he was again approached and questioned by FBI officers at a computer hackers conference in Las Vegas on Saturday.
Two officers approached Mr Appelbaum after he had given a talk on how to subvert Chinese government internet surveillance at the annual DefCon conference. He declined to talk to them.
The internet security researcher had returned to the US for the conference from the Netherlands on Thursday when he was detained. Border officials quizzed him on the whereabouts of Mr Assange, on his attitudes to the wars in Afghanistan and Iraq and on the philosophy behind Wikileaks.
Mr Assange has not been to the US since Wikileaks published a secret video showing US military personnel in Iraq celebrating a helicopter attack in which 12 civilians were killed, including Reuters journalists. The controversy has escalated further since the site additionally published 90,000 field reports and other military documents from the war in Afghanistan, including some that contained the names of Afghan informants.
Mr Appelbaum, who works with the Tor project, which helps internet users to obscure their identity online, has long been a senior spokesman for Wikileaks in the US. Last month he stood in for Mr Assange at a New York computer conference and used the event to ask for funding and volunteers. Fearing the authorities, instead of returning to the stage as promised after the helicopter video played, he left by a side entrance and used a decoy in a similar hooded top to walk out of the front.
Since the seizure of his electronic equipment last week, Mr Appelbaum's voicemail now says "this telephone number is no longer an appropriate way to reach me".
Talking to The Independent at DefCon at the weekend, he angrily rejected comments from the US joint chiefs of staff, Admiral Mike Mullen, who said of Wikileaks and its volunteers last week that "they might already have on their hands the blood of some young soldier or that of an Afghan family" because insurgents could use information in the documents to launch reprisals.
"When you have been waging war for 10 years, who are you to say that?" Mr Appelbaum said. "What are you thinking, writing these people's names down? And what are you doing in concrete terms to protect these people?"
Both the FBI and the US military believe that the documents came from the same source as the helicopter video, and they have already charged a 22-year-old intelligence analyst working in Iraq, Bradley Manning, with that leak. Now they are examining Mr Manning's links with the hacker community.
At DefCon, Mr Appelbaum refused to confirm or comment on his detention but defended Wikileaks' commitment to exposing information that governments around the world want suppressed. "All governments are on a continuum of tyranny," he said. "In the US, a cop with a gun can commit the most heinous crime and be given the benefit of the doubt. In the US, we don't have censorship but we do have collaborating news organisations."
Join our commenting forum
Join thought-provoking conversations, follow other Independent readers and see their replies