Winter Olympics 2018: Delta declined gold-winning US curling team's upgrade request
Gold medals don't get you upgrades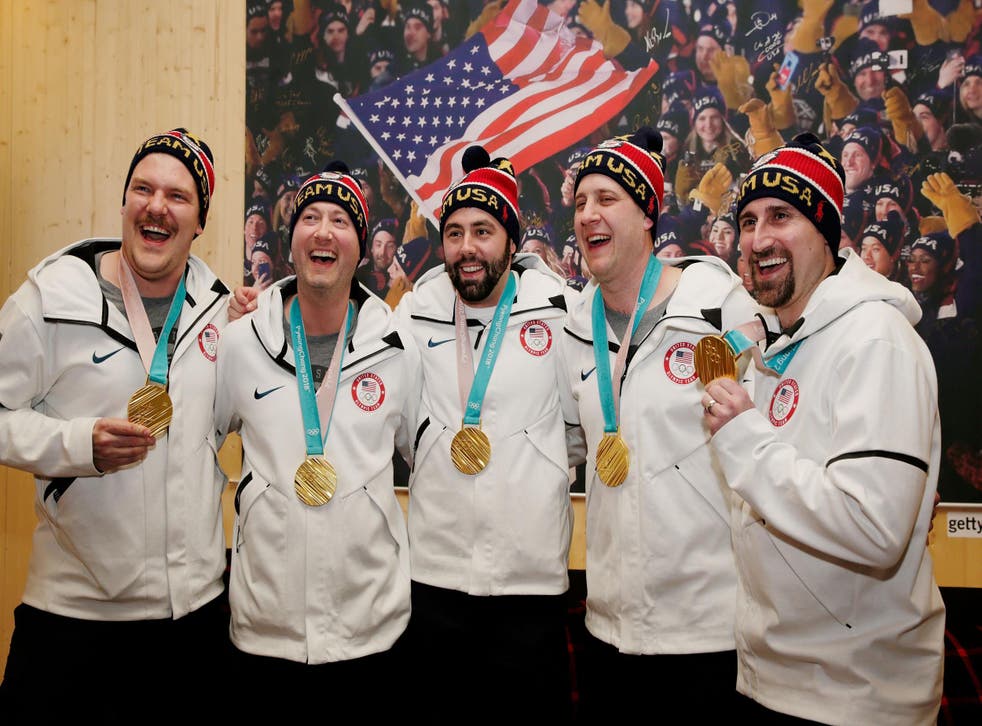 Being a Gold-medal Olympian should come with some perks - unless you are a member of the US Curling team, apparently.
As the first-ever USA gold medallists in curling, the US curling team was understandably excited about their success in what was a riveting match of curling against Sweden.
But it turns out Delta didn't share their enthusiasm - as the team's request for an upgrade on their flight home from PyeongChang was promptly denied.
Tweeting at Delta from the verified USA Curling Twitter account, the team wrote: "@Delta our Olympic curling champions are flying home on Monday. Upgrades?!? #GoldMedallists"
The team's coach, Phill Drobnick, also tweeted to Delta, enquiring about a potential upgrade for the victorious curlers.
He wrote: "Come on @Delta I think #DeltaOne is calling our name for the gold! 5 athletes and 2 coaches."
Despite the team's best efforts, fans were amused, and a bit horrified when Delta tweeted back that they were delighted the team would be flying Delta, but they couldn't offer an upgrade.
Responding to the request for first-class upgrades, Delta wrote: "Hi, there. Congratulations, gold medal champions! We are honoured to be your ride back home! While we don't have any upgrades to offer, we look forward to seeing you on board. Thanks for flying with us!"
Perhaps the person in charge of Delta's Twitter didn't realise who they were talking to? But no, it turns out Delta really did turn down the Olympic gold-medallist curlers.
A spokesperson for Delta told Inc.: "We are excited these Olympic champions have chosen to fly home on Delta, and we are looking forward to welcoming them on board. While there are no seats currently available for upgrades, we are working with our employee teams to celebrate their gold-medal achievement ahead of departure and in flight
People on social media were upset by Delta's decision, to say the least - as curling fans tweeted their displeasure at the airline.
And, as some pointed out, if a gold medal doesn't deserve an upgrade, what does?
But despite having to fly home in economy seating, it looks the US Curling team was able to sweep the issue under the rug.
The Independent has reached out to Delta for comment.
Join our new commenting forum
Join thought-provoking conversations, follow other Independent readers and see their replies