US rancher shot and killed first wolverine to visit state in 150 years
The rare animal had traveled more than 1,300 miles
Feliks Garcia
New York Comments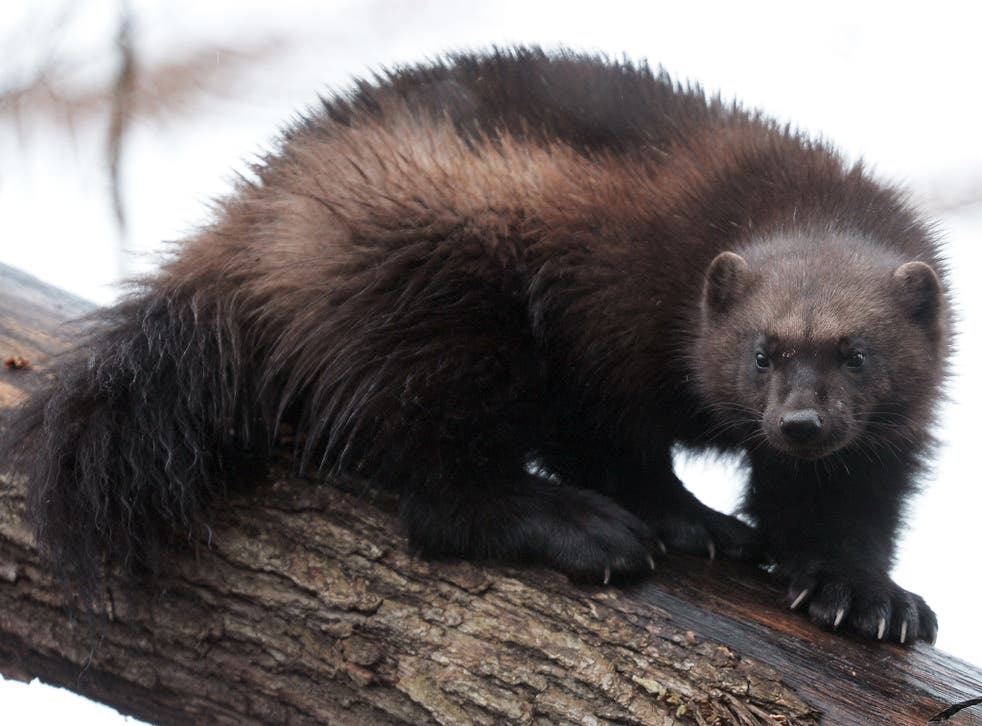 A North Dakota rancher shot and killed the first wolverine spotted in the state in more than 150 years, sparking the ire of animal advocates who found the killing unnecessary and rather cruel.
"Killed this here critter out tormenting the cows yesterday," Jared Hatter wrote on his Facebook profile shortly after the late-April shooting of the rare animal.
North Dakota Game and Fish Wildlife Division investigated the death and determined that the rancher acted lawfully. In the state, landowners are allowed to kill animals who are threatening their livestock, the wildlife officials explained in a statement.
Officials found that the wolverine, identified as M-56, had been tagged in Wyoming, near Yellowstone National Park, in 2008. The animal - bearlike in appearance but more closely related to the weasel - had traveled more than 1,300 miles (2100 km) since its tagging, according to the retrieved data. Its last known whereabouts were in Colorado in 2012, when the battery life of the tracking chip likely ran out, according to the Telegraph.
"After a couple weeks of wandering across Wyoming he found his way to Colorado," wildlife photography Ray Rafiti wrote on the Wild Faces, Wild Places Photography Facebook page. "On that evening he walked right in our laps. I was fortunate to capture several photographs before he ran up the hillside and out of sight."
Mr Rafiti added that the total population in the continental US is about 200. He said that M-56 was the first wolverine spotted in Colorado in more than 90 years.
After Cecil, US protects lions under endangered species act
"Very sad ending to a majestic and historic visitor to our state."
North Dakota will serve as the final resting place for the wayward wandering wolverine. The Game and Fish Department will display the animal as a full body mount in the state capital of Bismarck.
Register for free to continue reading
Registration is a free and easy way to support our truly independent journalism
By registering, you will also enjoy limited access to Premium articles, exclusive newsletters, commenting, and virtual events with our leading journalists
Already have an account? sign in
Join our new commenting forum
Join thought-provoking conversations, follow other Independent readers and see their replies