Woman accidentally finds her twin stranger – on Instagram
Amanda Fisher posted images on Imgur and asked for help finding her
Serina Sandhu
Wednesday 12 August 2015 17:08 Comments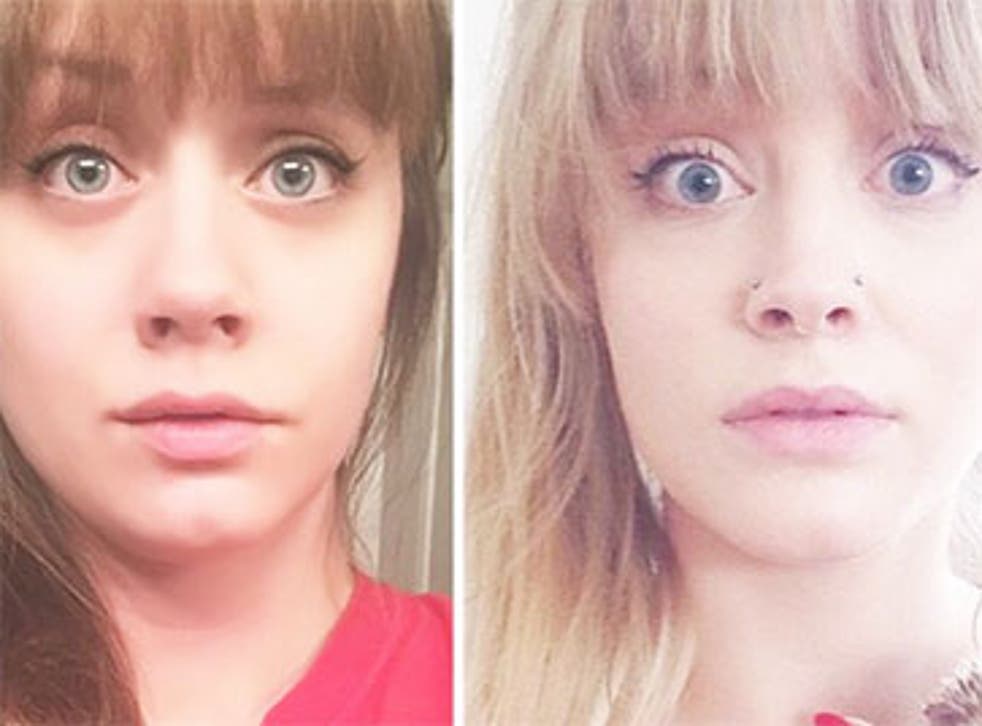 The resemblance between these two women is uncanny.
But Amanda Fisher and Meredith Pond are not twins - they are complete strangers.
A friend first alerted Fisher, 23, from Texas, to a picture of a girl on Instagram who looked just like her.
Fisher set out to find her doppelganger but, after failing to make contact on Instagram, Fisher posted an image of them both on Imgur and called on other users to help track down her twin.
In the post, which has been viewed more than 1.1 million times, Fisher says: "I'm hoping she will see this so she can be just as weirded out as me."
However, some people commenting on Imgur were not convinced that the photos showed two different people.
One user said: "Not convinced that isn't you."
Another said: "Same haircut. I don't believe it. Sorry."
But one person managed to identify the doppelganger as 22-year-old Meredith Pond from Indiana and directed Fisher to her Facebook page.
After contacting Pond, Fisher posted an update on Imgur: "I made contact! She finally contacted me and we've been swapping some pictures. I hope I didn't scare her too much with attention. I found an old photo of my mom to compare to as well. Thanks for all the help Imgur!"
Fisher told Buzzfeed that the most notable difference between the pair were their noses.
"I read somewhere that everyone has at least six or seven people in the world that look a lot like you. I always thought it would be strange to meet one of those people," she said.
Register for free to continue reading
Registration is a free and easy way to support our truly independent journalism
By registering, you will also enjoy limited access to Premium articles, exclusive newsletters, commenting, and virtual events with our leading journalists
Already have an account? sign in
Join our new commenting forum
Join thought-provoking conversations, follow other Independent readers and see their replies