Terminally ill woman gives daughter life advice in poignant farewell letter
Margaret Peggy Summers wrote letters to children 'in the event of her passing' from kidney cancer urging them to remain positive for the future.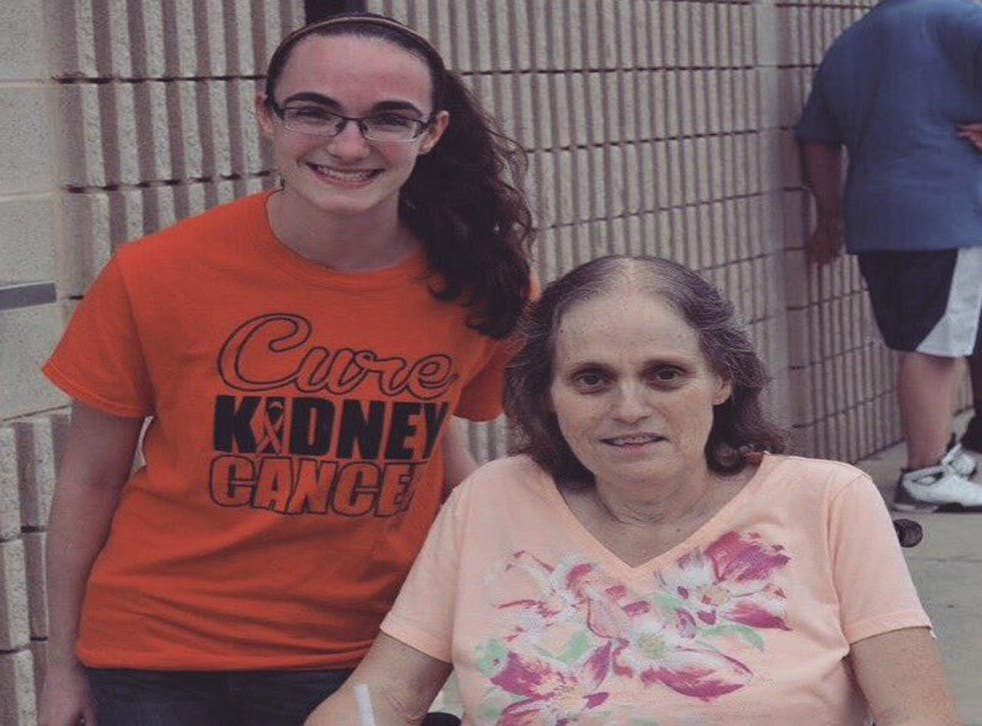 An emotional letter that a mother wrote to her daughter before she died from terminal cancer has been shared by thousands online.
Margaret Peggy Summers, 55, had been diagnosed with Stage 4 kidney cancer in June 2016 before passing away in October of the same year.
But hours after her death, daughter Hannah Summers and her three siblings found secret letters addressed to each one of them hidden in their mother's home.
Hannah, 18, a nursing student in Indiana, US, told how being in receipt of the letter so soon after her parent's death felt like a connection was still there.
"My mom was the most selfless, compassionate person I have ever known and she meant the world to me. She was my best friend," she told People.
"Her whole life she strived to help other people… She never put her needs before the needs of others.
"The letter was very hard to read. It was very emotional and I think all of us cried when we read ours.
"But it was also very comforting in a way because it helped me realise that she will always be here with me. I think the letters are definitely helping to give us a little bit of closer during this difficult time."
The letter begins: "If you are reading this then the surgery did not go well," Peggy wrote.
"I'm sorry, I tried my best to beat this terrible disease but I guess God had other things for me to do.
"Please don't be mad, bad things happen in life and we have to learn to deal with it no matter how much it hurts.
"Be patient with dad, this is going to be hard on him and he will need time. You will both need to lean on each other and talk a lot which is not one of our strong points but try and don't give up," the letter continues.
World news in pictures

Show all 50
"Hang on to those good memories and tell everyone you love them as often as you can," Peggy's letter reads. "Enjoy life and live each day as if it is your last because none of us know if today with be the last. And most of all remember that I love you more than you will ever know!"
Hannah said that she decided to share her mother's farewell letter - which had received more than 200,000 likes and 90,000 retweets on Twitter at the time of writing - in order to remind people of the importance of family and to keep them close by.
"I hope the letters help people realise just how much of an amazing person my mom was and that people can learn from her example," she said.
"I also hope they help people realise that life is precious and we need to appreciate all our loved ones because you never know when they could be gone."
Join our new commenting forum
Join thought-provoking conversations, follow other Independent readers and see their replies