US military member and her children found dead in Staten Island
A man the woman had a previous restraining order against has been charged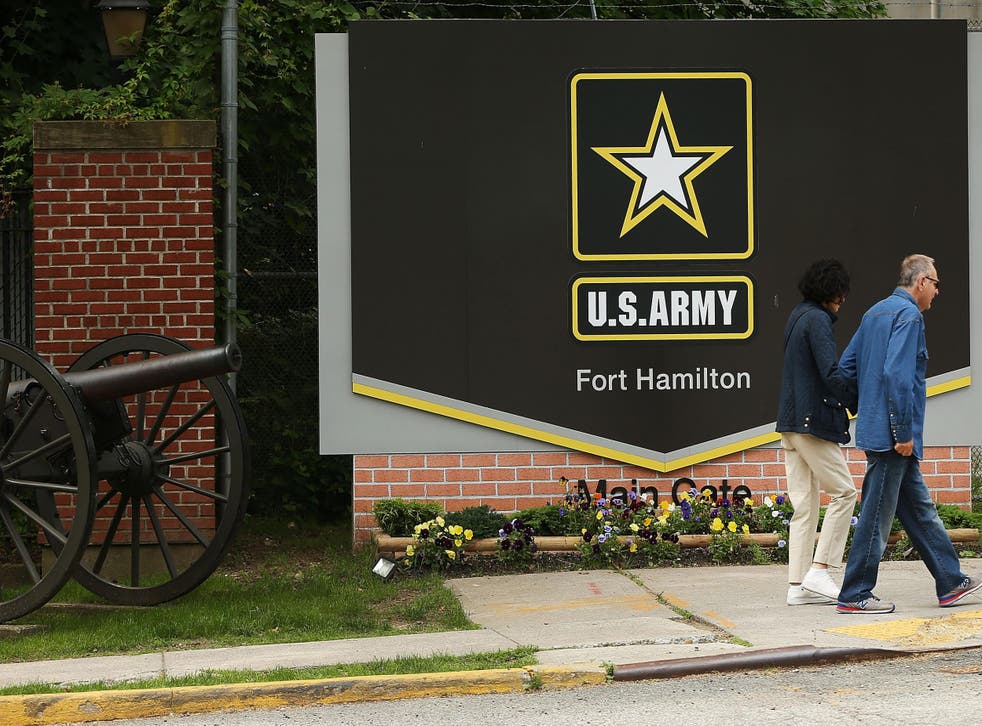 A US military member who immigrated from Russia has been found dead, along with her two young children, in her home in Staten Island.
New York police have charged a 36-year-old man, also a member of the military, with the murders.
Alla Ausheva, 37, became a US citizen in a White House ceremony on July 4, 2012, after moving to Queens, New York from St Petersburg, Russia in 2011. She joined the New York Army National Guard upon her arrival.
In 2014, she transferred to the Air National Guard. She was serving full time on active duty with a homeland security force based at Fort Hamilton, Brooklyn, according to a military spokeswoman.
She was found dead in Staten Island, along with her sons, Elia, 3, and Ivan 2, after firefighters extinguished a blaze set to the their home on Saturday.
Ausheva suffered trauma to the head, a source told NBC's News 4.
Shane Walker, 36, was arrested on Sunday on murder, arson and weapons charges, according to the police.
He is believed to be the children's father, and a former boyfriend of Ausheva. She previously had a restraining order against Walker, but it had since expired.
According to the New York Times, the Russian immigrant had a profound love of music. She considered her citizenship ceremony, overseen by then president Barack Obama, a great honour.
Forgotten Women: Domestic abuse and gun violence in America

Show all 4
"One year ago I moved from Russia. That's when my first dream came true," Ausheva said in a vocal performance a few years ago, captured in a YouTube video. "Then in the summer I joined the US Army. That's when my second dream came true. Now, I'm singing on a real stage and not in the shower. My third dream came true. And now I wonder what's next."
Walker also served in the Army National Guard and later joined the Air National Guard. He was found walking along the highway after the house was set ablaze.
Support free-thinking journalism and attend Independent events
He is currently awaiting arraignment, according to the Staten Island district attorney's office.
Register for free to continue reading
Registration is a free and easy way to support our truly independent journalism
By registering, you will also enjoy limited access to Premium articles, exclusive newsletters, commenting, and virtual events with our leading journalists
Already have an account? sign in
Register for free to continue reading
Registration is a free and easy way to support our truly independent journalism
By registering, you will also enjoy limited access to Premium articles, exclusive newsletters, commenting, and virtual events with our leading journalists
Already have an account? sign in
Join our new commenting forum
Join thought-provoking conversations, follow other Independent readers and see their replies