Woman arrested for attacking two people after dog eats her marijuana and owner refuses to pay
Police say she flew into a rage and assaulted two women in front of officers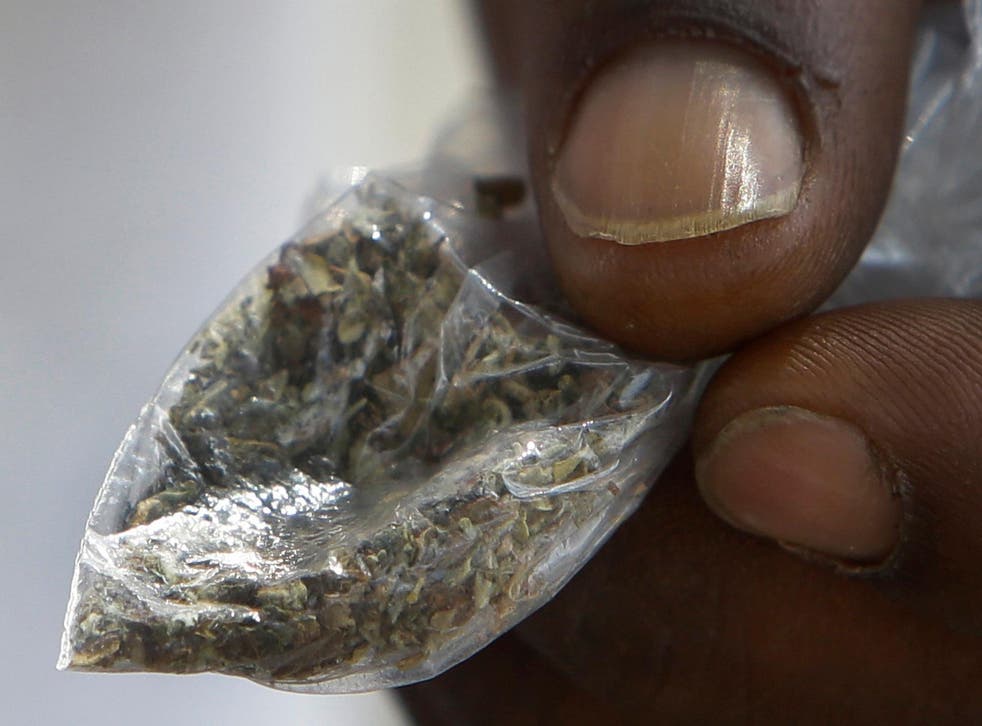 A woman has been accused of attacking two people after a dog ate her marijuana, US police say.
Desarae Smith flew into a rage with two bystanders after the pet-owner refused to pay for the drugs, according to a report by officers in Springfield, Ohio.
The 20-year-old punched, kicked and pulled the hair of her victims, only stopping when police pulled her away, the report says.
She was arrested on two counts of assault on Monday.
Trouble started when Smith refused to leave the dog-owner's home following the canine-based disagreement, the Springfield News-Sun reports. She fell asleep on the sofa where officers, responding to a call, found her.
"(The pet-owner) advised she got into a verbal argument with Desarae Smith over marijuana," the police report says. "She stated she lives with 22 dogs and one of them ate Ms Smith's marijuana."
Officers found Smith sleeping, woke her and asked her to go home, it is said.
"Ms Smith began screaming about the money owed her for the marijuana and refused to leave," the report continues. "Officers advised Ms Smith to calm down and asked her to leave the home."
Smith began to gather her belongings and stormed out of the house cursing and screaming, the report continues. It was there she allegedly confronted two women stood outside – assaulting both of them in front of officers.
"Ms Smith dropped her items and charged (at one woman)," the report says. "She grabbed (her) hair and began punching and kicking her in the head and body."
She then turned on the second bystander, the report says.
"Ms Smith then grabbed(her) and began punching and kicking her in the head and body," the report says.
World news in pictures

Show all 50
Officers said they separated the pair and arrested Smith. The women who were allegedly attacked did not have visible signs of injuries, the report says, and refused medical treatment.
Smith's bond was set at $1,000 for each assault charge, according to jail records. She was also booked in with criminal trespassing and disorderly conduct charges, according to the records with bonds set at $250 each.
Register for free to continue reading
Registration is a free and easy way to support our truly independent journalism
By registering, you will also enjoy limited access to Premium articles, exclusive newsletters, commenting, and virtual events with our leading journalists
Already have an account? sign in
Register for free to continue reading
Registration is a free and easy way to support our truly independent journalism
By registering, you will also enjoy limited access to Premium articles, exclusive newsletters, commenting, and virtual events with our leading journalists
Already have an account? sign in
Join our new commenting forum
Join thought-provoking conversations, follow other Independent readers and see their replies