Woman found 'chained like a dog' watched kidnapper 'murder her boyfriend'
Kala Brown claims she witnessed Todd Kohlhepp shoot her boyfriend, Charlie Carver, dead
Saturday 05 November 2016 14:56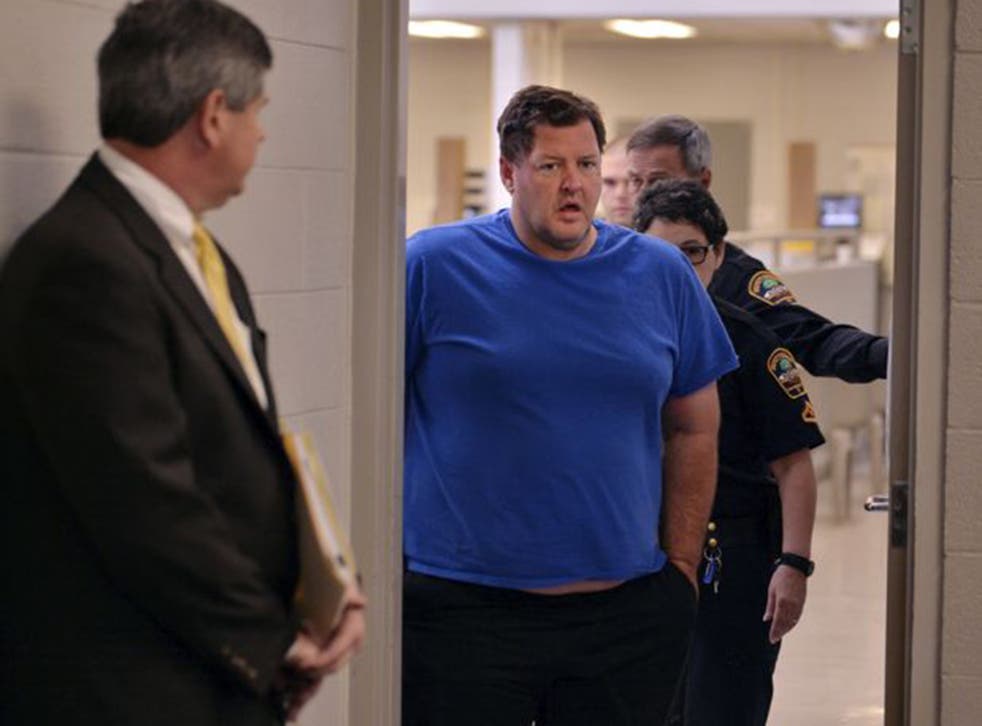 A woman who was found chained up in a metal container after disappearing for two months told police she watched her alleged kidnapper kill her partner.
Kala Brown, from South Carolina, said she watched Todd Kohlhepp, 45, shoot her boyfriend, Charlie Carver, 32, dead.
Ms Brown was located after police received a tip off and, officers said she was found "chained like a dog" around her neck and ankles.
Spartanburg coroner Rusty Clavenger confirmed a body had been found on Kohlhepp's property but the sex had not been revealed. Police confirmed they were still searching for three more.
Daniel Herren, a friend who sat with the Ms Brown in her hospital room after she was rescued, said Kohlhepp allegedly took the couple at gunpoint.
"They were going to do some work, help cleaning up the property. And he pulled out a gun and took them hostage," Mr Herren said, adding the abduction happened quickly.
Kohlhepp was convicted of raping a 14-year-old girl aged 15 in 1986 and is a registered sex offender.
UK news in pictures

Show all 51
He appeared before a court in the Spartanburg County Detention Centre where he was not handcuffed but did have his hands behind his back. He will be charged with kidnapping and there is the possibility of more charges to come.
Police also found a large number of guns and ammunition after searching Kohlhepp's property.
Register for free to continue reading
Registration is a free and easy way to support our truly independent journalism
By registering, you will also enjoy limited access to Premium articles, exclusive newsletters, commenting, and virtual events with our leading journalists
Already have an account? sign in
Register for free to continue reading
Registration is a free and easy way to support our truly independent journalism
By registering, you will also enjoy limited access to Premium articles, exclusive newsletters, commenting, and virtual events with our leading journalists
Already have an account? sign in