Woman left with life-threatening heart condition after parents chose prayer over medical treatment
Mariah Walton was diagnosed with congential heart disease aged 18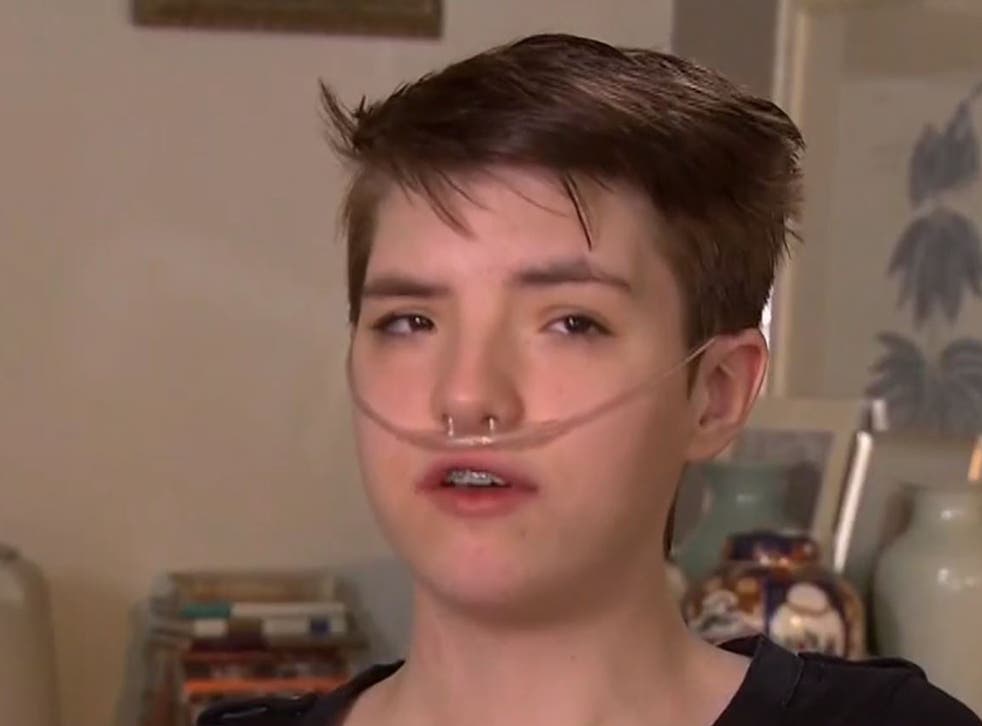 A woman whose life is threatened by heart and lung complications was left permanently disabled after her parents rejected medical treatment and prayed for her recovery instead.
Mariah Walton was born with a small hole in her heart, which could have been repaired in early life, but is now in and out of hospital for her condition, which has become life-threatening.
The 21-year-old and her siblings, from the US state of Idaho, are now campaigning for a change in the law so parents such as theirs who choose to follow "faith healing" can be prosecuted.
"My lungs burn because I can't get the oxygen I need," she told local news channel KTVB. "They used to pray over me. The'd say: 'God's going to heal you, just have faith' and all kinds of stuff… I think it's time to prosecute them"
Ms Walton, who has nine siblings in total, was raised in the Mormon church. She was diagnosed with congenital heart disease aged 18.
Her sister Emily told the broadcaster their parents would tell the children "we needed to pray for Mariah, that she wasn't growing or doing well, and the evil spirits would leave her".
Mariah's mother said she used natural remedies such as herbs and essential oils as well as prayer.
Health news in pictures

Show all 40
In Idaho, parents cannot be prosecuted for neglect if they refuse medical care before their faith, and state senator Lee Heider said last year there were no plans to change the law, as freedom of religion is a right under the First Amendment to the US Constitution.
Campaign group Children's Right to Live said efforts to change the law are still ongoing, but warned new proposals could in fact put lives further at risk.
A spokesperson for the group told The Independent lawmakers had "considered two bills on the topic". One aimed to "rearrange the left language in the laws to create the appearance of making reforms without actually changing anything substantive," they said.
"Another would have made things worse by expanding the loophole to cover parents who neglect their children in the name of ideological as well as religious beliefs and practices."
Register for free to continue reading
Registration is a free and easy way to support our truly independent journalism
By registering, you will also enjoy limited access to Premium articles, exclusive newsletters, commenting, and virtual events with our leading journalists
Already have an account? sign in
Register for free to continue reading
Registration is a free and easy way to support our truly independent journalism
By registering, you will also enjoy limited access to Premium articles, exclusive newsletters, commenting, and virtual events with our leading journalists
Already have an account? sign in
Join our new commenting forum
Join thought-provoking conversations, follow other Independent readers and see their replies