Woman says alligator's knocks sounded like a burglar trying to get in the front door
The five-foot gator was trapped and will be killed for its meat and leather
Rachael Revesz
New York Comments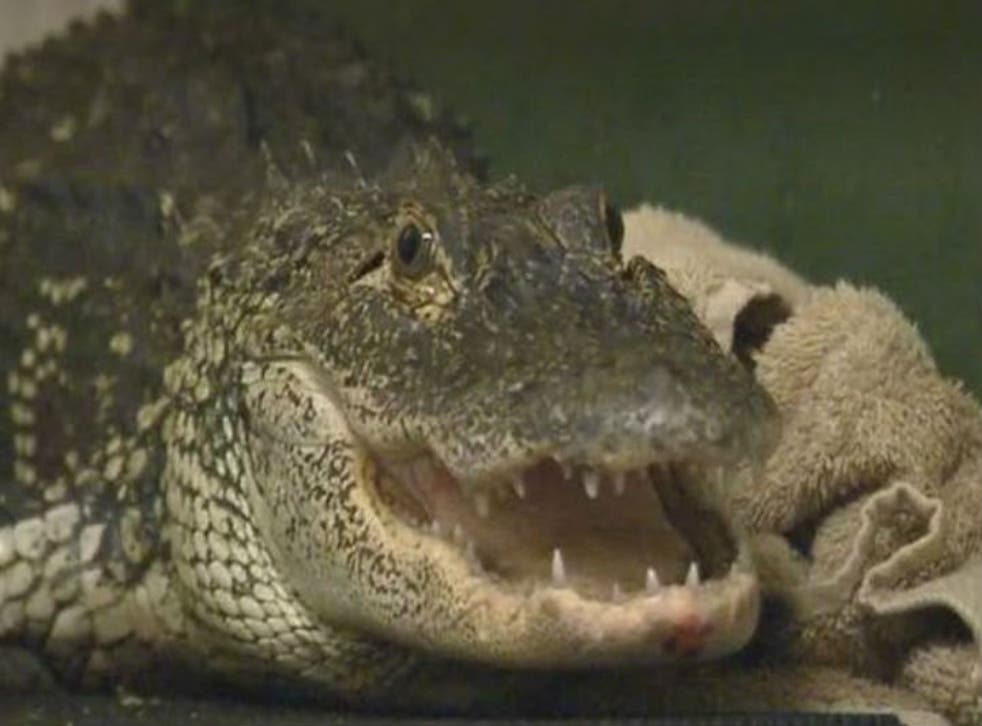 A woman in Tampa, Florida, said the knocking at her front door at 4am sounded like a burglar was trying to get in the house.
When Dyaniqua Lillie answered the door, a five-foot long alligator was awaiting her.
"My mum woke me up out my sleep. It sounded like someone was trying to break into our house, like our door, like someone was hitting the handle," she said.
She looked through the peephole and saw police. It turned out they had spotted the alligator before her.
"I've never had to deal with something like that before," she told Fox News.
Tampa's Florida Fish & Wildlife (FWC) caught the animal from under a car on Friday morning.
The most controversial animal killings

Show all 6
FWC spokesman Gary Morse told The Independent that any alligator measuring more than four foot and is deemed a nuisance will be killed for its meat and leather, to compensate the person contracted to kill the animal.
In 2014, 6,706 so-called nuisance alligators were "harvested" in Florida to produce over 102,000 pounds of meat, according to FWC data.
Alligators are becoming increasingly confident, but in doing so they bring about their own death sentence.
In recent weeks another gator was filmed trying to ring the doorbell of a house near Charleston, South Carolina.
Another gator was caught this month snatching a watermelon from a field before sliding back into the river, the fruit in its jaws, as reported by Tampa News.
Despite these harmless encounters, alligators are dangerous, and it is illegal to feed them.
21-year-old Jessie Kingsinger was hospitalised in May after an alligator chomped through his hand and forearm as he dived into a lake to escape the police.
Register for free to continue reading
Registration is a free and easy way to support our truly independent journalism
By registering, you will also enjoy limited access to Premium articles, exclusive newsletters, commenting, and virtual events with our leading journalists
Already have an account? sign in
Join our new commenting forum
Join thought-provoking conversations, follow other Independent readers and see their replies