British citizen who shattered pelvis while hiking survives for four days by drinking urine
Claire Nelson was hiking in California when she slipped off a boulder and fell 15 feet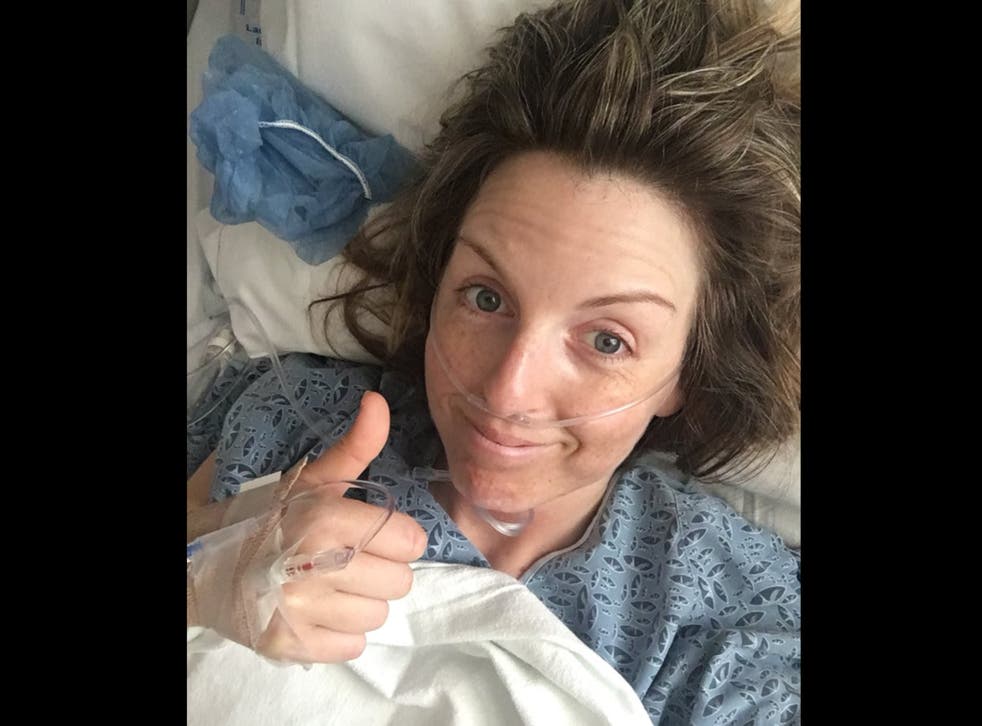 A woman who was stranded for four days after shattering her pelvis hiking in the US wilderness was forced to drink her own urine to survive.
Claire Nelson, 35, who holds both British and New Zealand citizenship, was hiking in Joshua Tree National Park in the Californian desert when she slipped off a boulder and fell 15 feet.
Ms Nelson was on holiday in California cat-sitting for a friend, meaning no one knew that she had gone for the hike. She also had no phone signal, so was unable to raise the alarm.
With the scorching hot weather in the desert shining down on her she had to fashion a curtain from a stick and a plastic bag to stop sunburn.
She also soon ran out of water and had to drink urine to stay hydrated.
After she had been stranded for four days and three nights one of Ms Nelson's friends who hadn't heard from her, assumed something was wrong and contacted the authorities.
A search team was dispatched and Ms Nelson was found and airlifted to hospital in Palm Springs where she remains.
Ms Nelson said that she had fallen at a really remote spot and nobody could hear her scream.
The only reason she was spotted was because of the helicopter saw her waving the instrument she had made to shade her from the sun.
Ms Nelson also added that the rattlesnakes in the desert were a serious concern and said she cannot believe she is alive.
"My family and friends have rallied around all over the world, calling, messaging, even flying to Palm Springs to be with me. My mother just made the trip over from New Zealand to be by my bedside," Ms Nelson told The Independent.
"I have been overwhelmed by the support and love I've been given - I know I gave people a real scare and they've not been afraid to show me how much they care!"
World news in pictures

Show all 50
Ms Nelson is recovering from surgery and expects to stay in hospital for at least another week as she looks to regain movement and strength in her legs.
Although she had medical travel insurance the bill for treatment is still likely to be rather large.
Her friends have set up a gofundme page to help cover the costs of the medical treatment.
Join our new commenting forum
Join thought-provoking conversations, follow other Independent readers and see their replies