Woman shot dead by husband's ex-wife as she decorated Christmas tree with his children
Killing allegedly followed months of harassment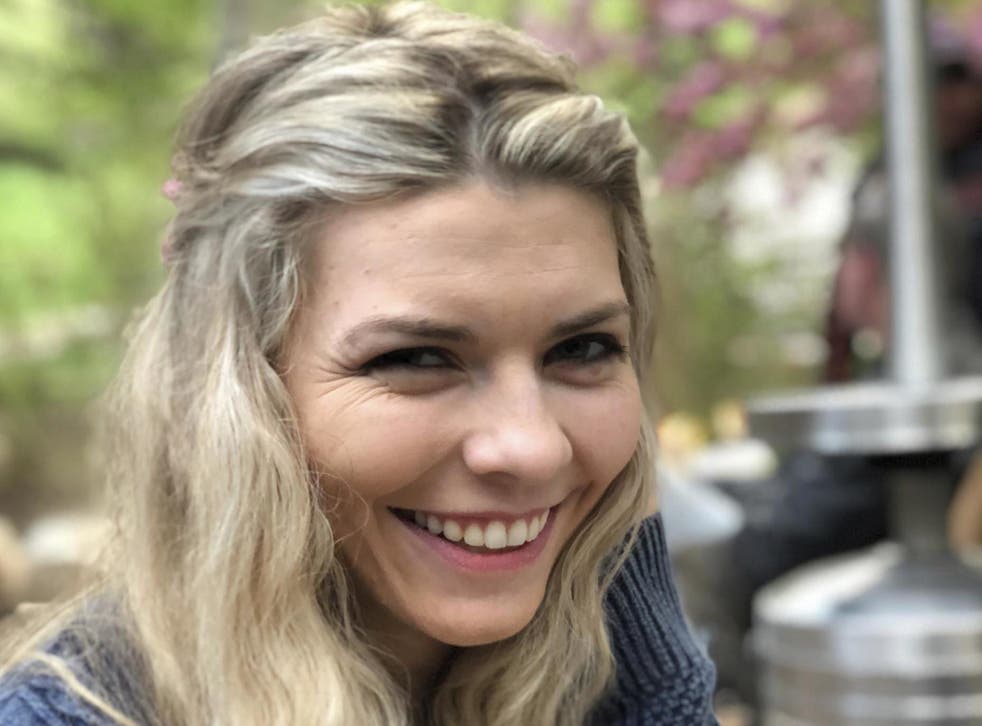 A woman who was shot to death in Utah while making Christmas decorations with her boyfriend's young children was allegedly killed by his ex-wife, according to local police officers.
Lisa Vilate Williams had been in a relationship with Travis Cook, her alleged killer's ex-husband, for six months.
She was making homemade festive ornaments with Mr Cook's three-year-old twins on 25 November, when Chelsea Cook entered the apartment and shot her in front of the children.
Mr Cook took his ex-wife's gun away and pinned her to a wall to stop her escaping until police arrived, officials said.
Williams died later in hospital.
The 26-year-old met Travis Cook at the bank where they both worked.
The relationship resulted in months of online and in-person harassment from Chelsea Cook, according to the victim's sister, Bekah Williams.
The abuse began in June and included bullying on Instagram and in-person confrontations at the bank, as well as harassing phone calls made from the school where Cook worked as a health teacher,
"I worried for her safety every day," said Lisa's mother, Tawny Williams.
In a Facebook post, Tawny paid tribute to her late daughter.
"She was magic, and I want her remembered for how she lived," the mother wrote.
"Not for how she was killed."
Court records show that Chelsea and Travis Cook's divorce was finalised in January.
The documents also reveal that Chelsea Cook was charged in October with domestic violence in the presence of a child.
She pleaded not guilty.
Further details are not publicly available, but Bekah said that the case did not involve her sister.
Bekah added that she reported Cook's behaviour to the principal of Skyridge High School in Lehi, where the teacher worked, in August.
"It seems to me that nothing was done," she said.
Ben Rasmussen, director of law and professional practices with the Utah State School Board, said that teacher behaviour outside the classroom was difficult for schools to address.
Support free-thinking journalism and attend Independent events
The school only realised that Chelsea Cook had been arrested on suspicion of domestic violence after Williams' death.
"It took a lot longer than we would hope," Mr Rasmussen said.
Bekah said that Lisa was reluctant to report the harassment that she was living with.
The 26-year-old feared the impact that involving the authorities would have on Mr Cook's children.
"In hindsight, I think the best thing for the kids would have been to call the police every time," Bekah said.
Additional reporting by agencies
Register for free to continue reading
Registration is a free and easy way to support our truly independent journalism
By registering, you will also enjoy limited access to Premium articles, exclusive newsletters, commenting, and virtual events with our leading journalists
Already have an account? sign in
Register for free to continue reading
Registration is a free and easy way to support our truly independent journalism
By registering, you will also enjoy limited access to Premium articles, exclusive newsletters, commenting, and virtual events with our leading journalists
Already have an account? sign in
Join our new commenting forum
Join thought-provoking conversations, follow other Independent readers and see their replies