Baby girl born after mother receives transplanted womb from dead donor in US first
Birth is the second time worldwide a baby has been born from a dead donor's transplanted womb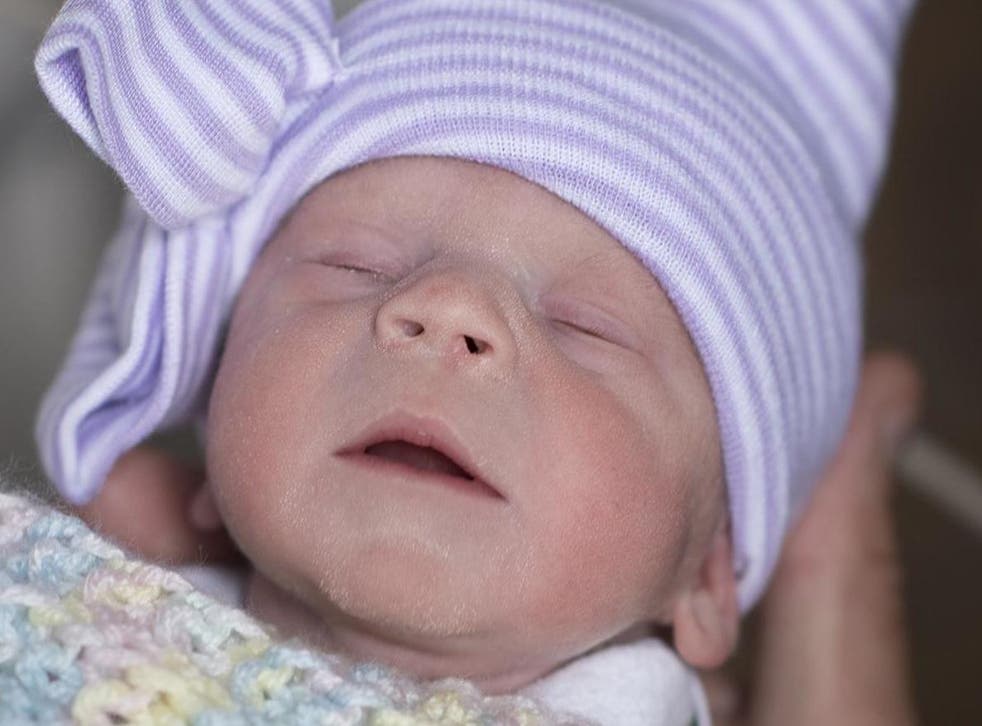 A US clinic has delivered a healthy baby girl from a mother whose womb was transplanted from a dead donor, a birth that marks a first in North America.
On Tuesday, the Cleveland Clinic in Ohio said in a statement on its website that the baby made history when she was born last month.
Uma Perni, MD, Cleveland Clinic maternal fetal medicine specialist said: "We couldn't have asked for a better outcome. Everything went wonderfully with the delivery; the mother and baby girl are doing great."
The mother, who underwent a womb transplant in 2017 from a deceased donor, is part of an ongoing trial of 10 women with uterine factor infertility (UFI), meaning she did not have a uterus or had had her uterus removed.
Through in-vitro fertilisation, the woman became pregnant in late 2018 and welcomed the child in June via Caesarean section.
Baby operated on outside of womb for ground-breaking operation

Show all 11
The mother is one of five women who have undergone uterine transplantations from recently deceased donors, three of which have been successful. Two of the transplants resulted in hysterectomies.
Currently, two women are awaiting embryo transfers, according to the clinic.
"The transplantation of a uterus into a woman is a complex procedure that requires suppression of her immune system response," says transplant surgeon Andreas Tzakis. "Through this research, we aim to make these extraordinary events ordinary for the women who choose this option. We are grateful to the donor. Their generosity allowed our patient's dream to come true and a new baby to be born."
The process of uterus transplantation was pioneered by a Swedish doctor, with a Swedish woman becoming the first to deliver a healthy baby after a uterus transplant from a living donor in 2014.
In December 2017, doctors in Brazil delivered the world's first baby born using a deceased donor's womb.
According to the Cleveland Clinic, the aim of the trial is to provide hope for the one in 500 women worldwide of child-bearing age who are unable to give birth due to UFI.
Support free-thinking journalism and attend Independent events
"It's important to remember this is still research," Perni said. "The field of uterus transplantation is rapidly evolving, and it's exciting to see what the options may be for women in the future."
Using the womb of a deceased donor eliminates the need for a healthy, living donor, who "would need to have major abdominal surgery to have her uterus removed," according to the clinic.
Register for free to continue reading
Registration is a free and easy way to support our truly independent journalism
By registering, you will also enjoy limited access to Premium articles, exclusive newsletters, commenting, and virtual events with our leading journalists
Already have an account? sign in
Register for free to continue reading
Registration is a free and easy way to support our truly independent journalism
By registering, you will also enjoy limited access to Premium articles, exclusive newsletters, commenting, and virtual events with our leading journalists
Already have an account? sign in
Join our new commenting forum
Join thought-provoking conversations, follow other Independent readers and see their replies