Women are being 'kicked out of parts of Congress' for wearing sleeveless tops
One reporter tried to cover shoulders with paper in order to avoid being told to leave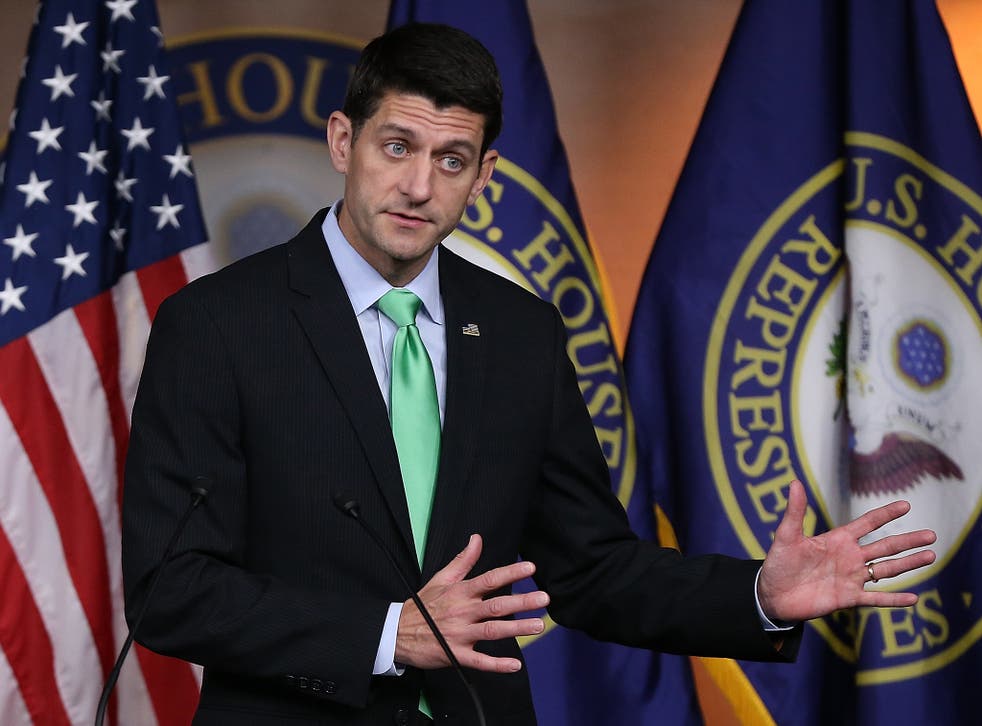 Women are being kicked out of parts of the US Congress for wearing sleeveless tops.
A female journalist was asked to cover up when she entered a room outside the House of Representatives chamber, because her shoulders were not covered.
Haley Byrd, who works for the Independent Journal Review website, is said to have torn pages from her notebook and stuffed them into her sleeveless dress in an attempt to create makeshift sleeves.
Officials nonetheless said her outfit was still not acceptable.
Women must not wear sleeveless blouses or dresses, trainers or open-toed shoes in the chamber or the Speaker's Lobby just outside it.
Strict rules also apply to men, who are expected to wear suit jackets and ties in the House chamber and surrounding lobbies at all times.
There is no formal, written dress code in Congress and the regulations are largely based on tradition. Rules are also much more relaxed in the Senate than the House of Representatives.
The House Speaker, Paul Ryan, recently re-iterated the rules in an announcement in the chamber.
In pictures: President Donald Trump on tour

Show all 39
"Members should periodically rededicate themselves to the core principles of proper parliamentary practice that are so essential to maintaining order and deliberacy here in the House", he said.
"Members should wear appropriate business attire during all sittings of the House however brief their appearance on the floor may be."
Ms Byrd said the dress code has been more strictly enforced in recent months.
"When I was kicked out that day, I was just trying to pass through the area to reach another hallway, but I was told I was violating the rules", she told CBS News.
"They offered to find a sweater for me to put on, so it wasn't some tyrannical end of free press, but I opted to just go around instead. But recently they've been cracking down on the code, like with open-toed shoes".
"I suspect the rules are being emphasised now that it's summertime and excruciatingly hot outside and everyone is dressing for the weather."
The temperature in Washington DC is current 31C.
In Britain, John Bercow, the House of Commons Speaker, announced earlier this month that male MPs and journalists will no longer be required to wear ties in the chamber.
"I think the general expectation is that members should dress in businesslike attire," Mr Bercow said.
"So far as the chair is concerned... it seems to me that as long as a member arrives in the House in what might be thought to be business-like attire, the question of whether that member is wearing a tie is not absolutely front and centre stage."
Join our new commenting forum
Join thought-provoking conversations, follow other Independent readers and see their replies