Women's rights group strips naked in protest against objectification of women outside Argentinian congress
Warning: Story contains images featuring nudity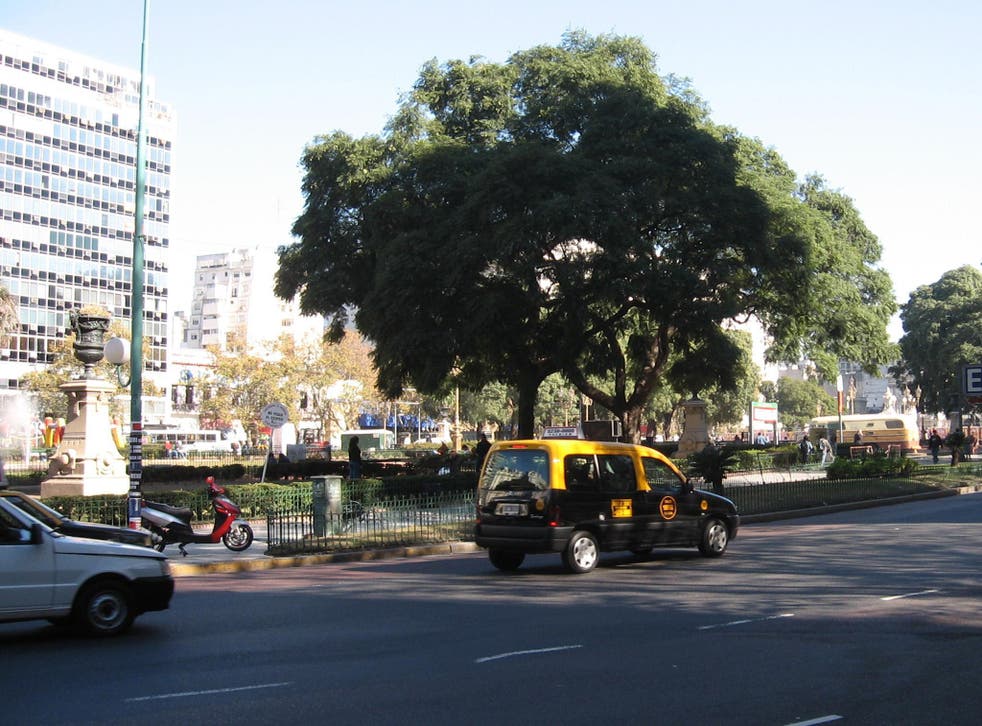 A women's rights group has staged a naked protest outside the Argentinian national congress in protest at what they see as the country's prudishness and hypocrisy over the female body.
Members of Urbanudismo said they were calling for the acceptance of the naked female form as it is and said their actions should not be seen as sexual or provocative.
The protest in the Plaza de Los Dos Congresos in the middle of Buenos Aires lasted for several minutes, until police escorted the women away and said they were making passersby "uncomfortable".
The four women who stripped off said they were doing so to "promote tolerance, freedom and an improvement in civic life".
Urbanudismo spokeswoman Paula Brindisi told Argentinian newspaper Larazon: "We want to promote the acceptance of being naked as natural, and not as something perverse or sexual.
"We frown on seeing a woman's breasts but if a man (takes off his shirt) nobody is surprised"
One of the protesters said police officers who moved the women along allegedly told them it was "no way to demonstrate".
Another told Larazon: "We came up here because there are many people who complained and felt uncomfortable with this situation."
World news in pictures

Show all 50
Urbanudismo has said it is in favour of public nudity and wants to end the taboo around subjects like public breastfeeding.
It says public nudity "will please many, not harm or offend them".
Join our new commenting forum
Join thought-provoking conversations, follow other Independent readers and see their replies