Theatre festival celebrates female voices as women fight to be heard around the world
'There's no more important time for women to tell any story'
Alexandra Wilts
Washington DC
Monday 12 February 2018 02:08 Comments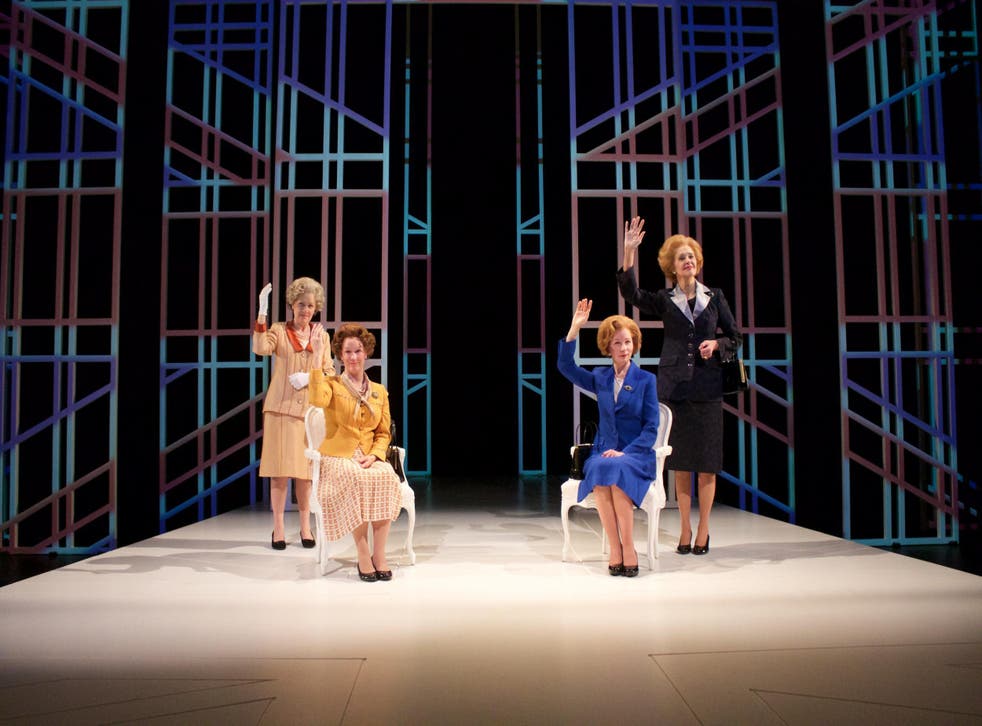 About four years ago – long before the #MeToo women's movement shook the world – a group of artistic directors, six men and one woman, had brunch and started discussing what would later become the Women's Voices Theatre Festival in Washington DC.
After the success of the first festival in 2015, the event, created to highlight the scope of plays being written by women, has returned – this time against the backdrop of a White House and Capitol Hill reeling from accusations of abuses against women.
Just as women are fighting to be listened to in boardrooms, government and even in their own homes, they are battling to be heard in theatre.
Only around a fifth of the productions staged at hundreds of theatres nationwide between 2011 and 2014 were written by women, according to The Count, a study overseen by two female playwrights. Those who planned the festival want this fraction to grow.
"One festival cannot erase centuries of misogyny and violence against women," playwright Caleen Sinnette Jennings told The Independent, but it's "making work accessible and visible in ways that it usually isn't". Ms Jennings wrote the play Queens Girl in Africa, which was produced by the Mosaic Theatre Company.
"This is a resource for the entire theatre community in the US and all over the world," she said. "No male artistic director can ever say again, 'I don't know where to find female playwrights'."
In the festival that began last month and officially ends on Thursday, 24 different theatres in and around Washington have produced plays written by female and female-identifying playwrights.
The 2015 festival presented 52 world-premiere plays by female playwrights, about 40 of which were later picked up by other theatres around the country, according to Molly Smith, artistic director of Sovereignty and one of the brains behind the event.
"The fact that so many of these plays were picked up by other theatres shows the reach of the festival," Ms Smith told The Independent. She said she wants audience members to know that "a good storyteller is a good storyteller, whether they're male or female".
Sovereignty, produced by Arena Stage, is about a world most Americans do not learn about in their history classes.
World news in pictures

Show all 50
Written by Cherokee Nation citizen Mary Kathryn Nagle, the play tells the story of a young female Cherokee lawyer fighting to restore her nation's jurisdiction, lost when the Supreme Court decided in 1978 that Indian tribal courts do not have the authority to try and to punish non-Indians for committing a crime on their lands.
Broken treaties, historical rifts and rape are among the topics addressed in the drama. Another matter that plays a central role is the Violence Against Women Act, which was expanded in 2013 and now gives protections to Native American women who are victimised on tribal lands by non-Indian men. The law is expected to be reauthorised in 2018.
There are very few plays by Native American women produced in the US, Ms Smith said. "We have over 500 tribes in the United States, and most people don't know any stories about them."
Plays in the festival also shine a spotlight on an array of influential women – from former British Prime Minister Margaret Thatcher to the Baltimore Cone sisters, Claribel and Etta Cone, who gathered one of the finest collections of modern French art in the US.
British writer Moira Buffini said that every play she writes must have either the same number of roles for women as men, or have more roles for women. "I try to write fantastic roles for actresses whenever I can," she added.
Ms Buffini wrote Handbagged, a drama and comedy produced by Round House Theatre about the relationship between Ms Thatcher and Queen Elizabeth II.
"Abroad [Ms Thatcher] is regarded as sort of a feminist figure – she was not," Ms Buffini asserted. "She despised feminism – she thought feminists were kind of disgusting. She isolated herself from all other powerful women. The Queen was the only other powerful female figure she had to deal with."
Ms Buffini said her play should resonate with the Washington community given the similarities in personality between Ms Thatcher and President Donald Trump, both of whom she called bullies.
"People either love or loathe Trump – that's how we felt in Britain about Thatcher," Ms Buffini said.
It is unclear how Ms Thatcher would have felt about the #MeToo movement, which took off on social media last October and has highlighted the widespread prevalence of sexual assault and harassment.
The director of Ford's Theatre's Jefferson's Garden, a tale about the corruption of the definition of freedom, said the #MeToo movement has underscored the need for the festival to give power and a voice to women.
"There's no more important time for women to tell any story," Nataki Garrett said.
The festival officially ends 15 February, but shows will continue at several theatres. Some of the plays have also ended their run.
Register for free to continue reading
Registration is a free and easy way to support our truly independent journalism
By registering, you will also enjoy limited access to Premium articles, exclusive newsletters, commenting, and virtual events with our leading journalists
Already have an account? sign in
Join our new commenting forum
Join thought-provoking conversations, follow other Independent readers and see their replies