Wonder Woman made UN gender equality ambassador, sparking backlash
UN staff raise a petition against the fictional character, described as 'a large breasted, white woman of impossible proportions, scantily clad in a shimmery, thigh-baring body suit with an American flag motif and knee high boots', being given the honorary role
Will Worley
Saturday 22 October 2016 13:15 Comments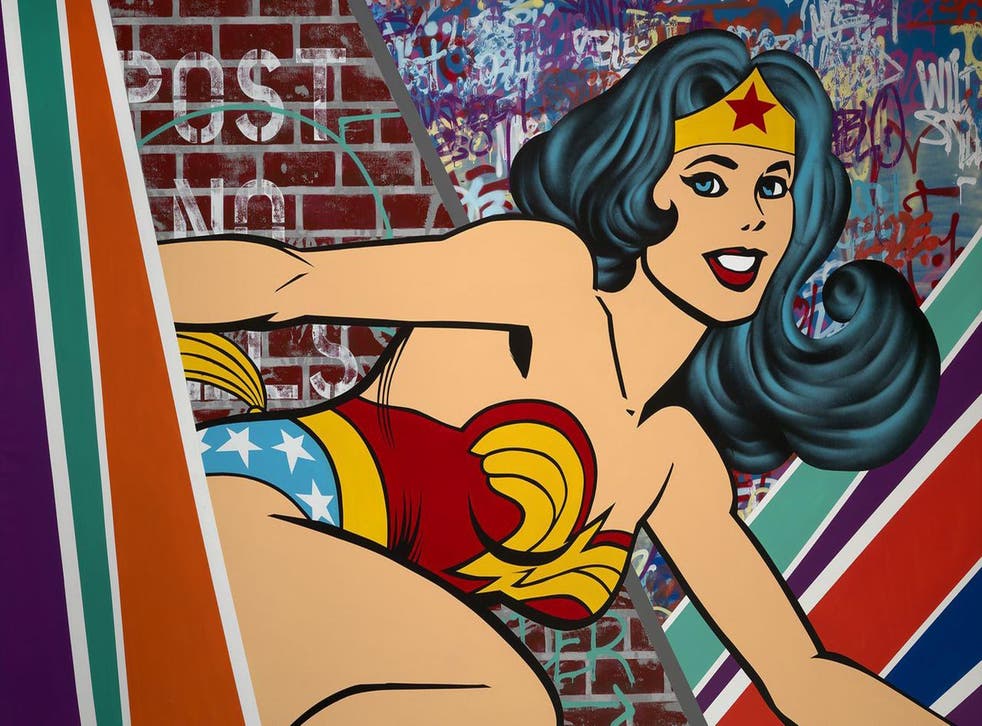 Wonder Woman has been named as the United Nations' honorary ambassador for the empowerment of women and girls, sparking a backlash among some of the organisation's staff who believe a comic book character is an inappropriate choice.
The character, first seen in print 75 years ago, will front a campaign promoting women's rights and gender equality. She was unveiled in a ceremony at the UN on Friday attended by actors who have played her on screen.
Using the slogan "think of all the wonders we can do", the campaign aims to promote the achievements stemming from female empowerment.
It will also highlight examples of "women and girls who have made and are making a difference every day by overcoming barriers and beating the odds to reach their goals".
Achieving gender equality and empowering all women and girls is one of the UN's 17 sustainable development goals, which aim to tackle poverty and inequality.
Cristina Gallach, UN under-secretary-general for communications and public information, said: "While we have achieved progress towards gender equality, in many parts of the world women and girls continue to suffer discrimination and violence.
"Gender equality is a fundamental human right and a foundation for a peaceful, prosperous and sustainable world."
But Wonder Woman's appointment was strongly criticised by some UN staff.
A petition was launched within the organisation, questioning why the UN was not able to find a real-life woman to serve as the ambassador.
"The character's current iteration is that of a large breasted, white woman of impossible proportions, scantily clad in a shimmery, thigh-baring body suit with an American flag motif and knee high boots – the epitome of a 'pin-up' girl," the petition said.
"It is alarming that the United Nations would consider using a character with an overtly sexualized image at a time when the headline news in United States and the world is the objectification of women and girls."
The petition also pointed out that the rights to Wonder Woman are owned by DC Comics, "a for-profit entertainment corporation."
A Wonder Woman film will be released next year and the association with the UN campaign is unlikely to harm its marketing campaign.
Evolution of Spider-Man: from the comics to Captain America: Civil War

Show all 10
Around 50 UN staff turned their back on the ceremony of Wonder Woman's appointment and others voiced their disapproval.
"Disgusting that the UN substitutes sexualized fake for real woman leader," said former UN advisor Anne Marie Goetz on Twitter.
"Hope Wonder Woman's lasso of truth reveals hypocrisy."
The UN representative for Lithuania, Raimonda Murmokaite, tweeted: "There should be plenty real life women and girls to inspire the rest of us."
However, some people praised the decision.
Film critic Anna Smith told Sky News: "Wonder Woman the film is coming out next year, this is an opportunity to have a film directed by a woman, starring a woman as a first major female superhero.
"It has got to be a positive strike for women and I think this helps draw attention to that."
Register for free to continue reading
Registration is a free and easy way to support our truly independent journalism
By registering, you will also enjoy limited access to Premium articles, exclusive newsletters, commenting, and virtual events with our leading journalists
Already have an account? sign in
Join our new commenting forum
Join thought-provoking conversations, follow other Independent readers and see their replies