Man who fell into Yellowstone Park hot spring likely dissolved, officials say
Colin Scott was presumed dead after his 7 June fall into the geyser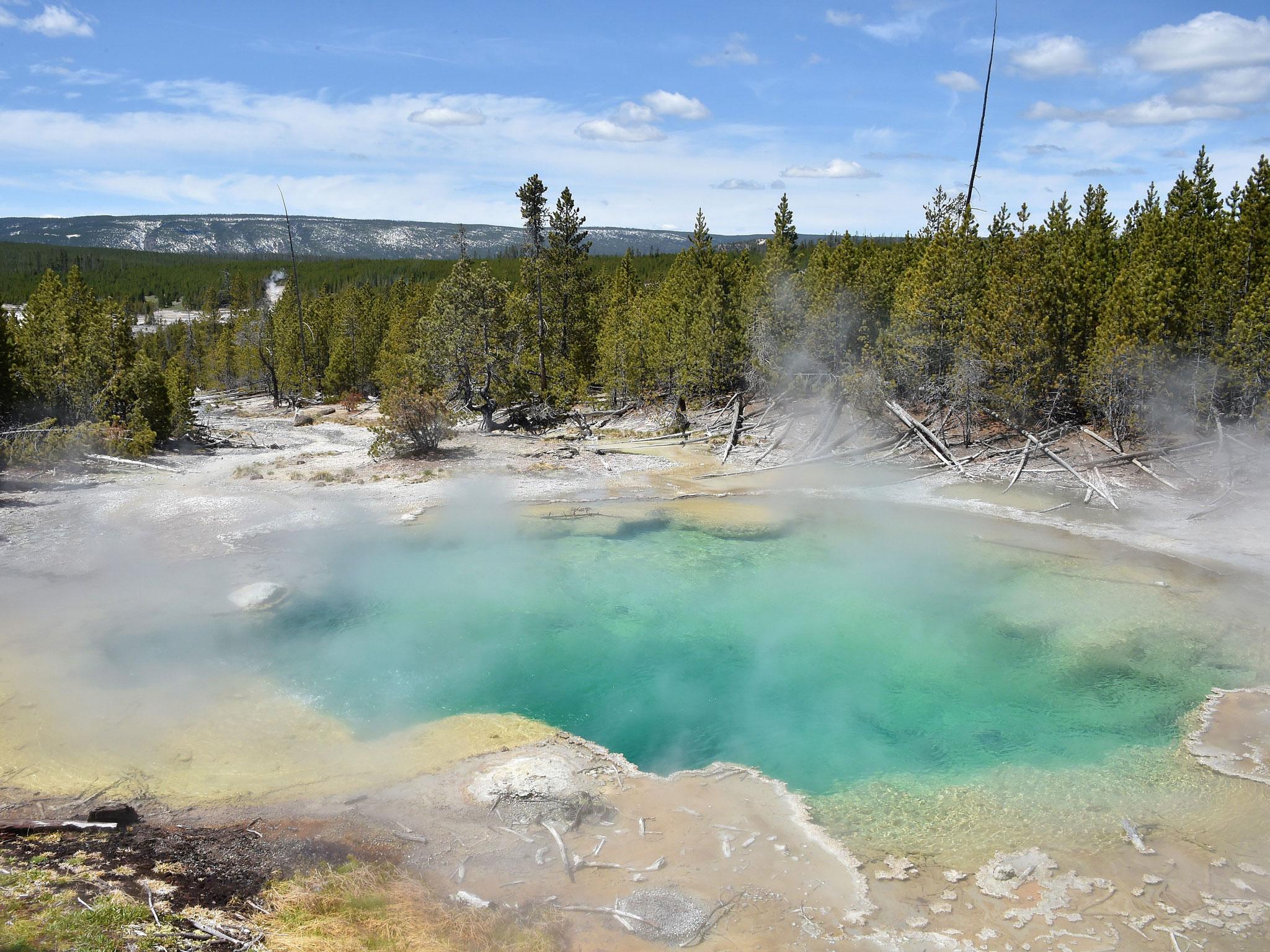 A man who died after falling into a hot spring at Yellowstone National Park completely dissolved in the acidic, churning waters, according to an official incident report.
Colin Nathaniel Scott, 23, and his sister, Sable, were at the park looking for a place to "hot pot", what people commonly call swimming in the hot springs at Yellowstone. Scott slipped into the spring at the Norris Geyser Basin while testing the temperature of the water.
Deputy Chief Ranger Lorent Veress said the park puts up barriers around geysers to prevent accidents like the 7 June one from happening.
"There's a closure in place to keep people from doing that for their own safety and also to protect the resources because they are very fragile," he told KULR. "But, most importantly, for the safety of people because it's a very unforgiving environment."
Yellowstone officials released an official incident report following a Freedom of Information Act request from KULR.
According to the report, a search and rescue team found Scott's body with his flip flops and wallet – but a lightning storm caused them to suspend recovery efforts. By time time they returned the next day, there were no remains to be found.
"In a very short order, there was a significant amount of dissolving," Mr Veress said.
KULR said Ms Scott recorded video of her brother when he fell into the spring. But park officials did not release footage nor a description of the video, citing privacy concerns and sensitivity for the family.