Angry yoga practitioner ordered to pay $44k after turning violent on plane when asked to stop stretching
Korean tourist Hyongtae Pae, who is in his 70s, had to be restrained by two off-duty marines after being told not to do yoga stretches on the flight from Honolulu to Tokyo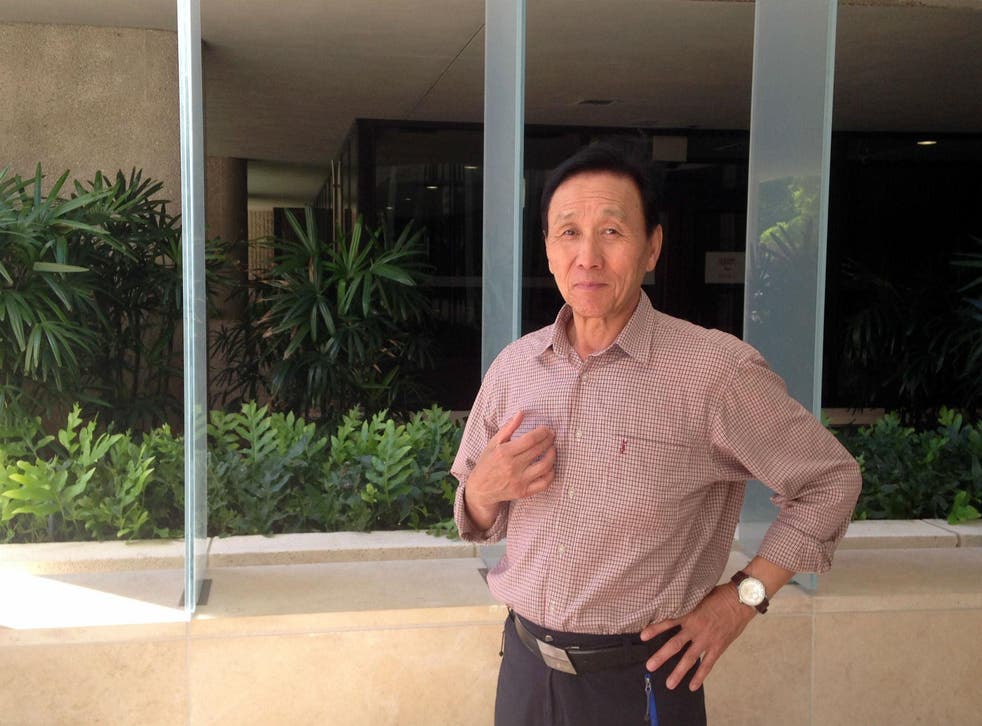 An elderly Korean tourist, who tried to head-butt an off-duty Marine and threatened to kill fellow passengers after being told he couldn't do yoga stretches on a plane, has been ordered to pay more than $44,000 to the airline.
Hyongtae Pae and his wife had just spent their 40th wedding anniversary in Hawaii and were heading home on a United Airlines flight from Honolulu to Tokyo when the incident occurred. As the crew served in-flight meals, Mr Pae, who is in his 70s, had retreated to the rear of the plane to do yoga and meditate.
When asked to return to his seat, he refused, becoming angry with crew members, threatening to kill other passengers, shoving his wife and yelling that there is no god. When two US Marines on the flight stepped into help restrain him, prosecutors said he tried to bite and head-butt them.
The pilot turned the plane back to Honolulu, where Mr Pae was arrested. According to the Associated Press, he later told authorities that he hadn't slept for 11 days leading up to the incident. In April he pleaded guilty to interfering with a flight crew, and on Thursday a federal judge in Honolulu ordered him to pay $44,235 to the airline in restitution, added to the 13 days he had already served in jail.
Mr Pae had been allowed to go home to Korea after being charged, and returned to Hawaii for the trial. (Those flights apparently went off without any yoga or head-butting.) Given the violent nature of the offence, however, US District Judge Helen Gillmor said he may not be allowed to return to the US in future. His defence lawyer, JT Kim, insisted that the incident was "isolated" and that Mr Pae "does apologise for what happened."
Join our new commenting forum
Join thought-provoking conversations, follow other Independent readers and see their replies