Young boy says 'angels' helped him save father's life after car fell on him
JT Parker managed to jack up a Toyota Prius to save his father's life, despite weighing just three-and-a-half stone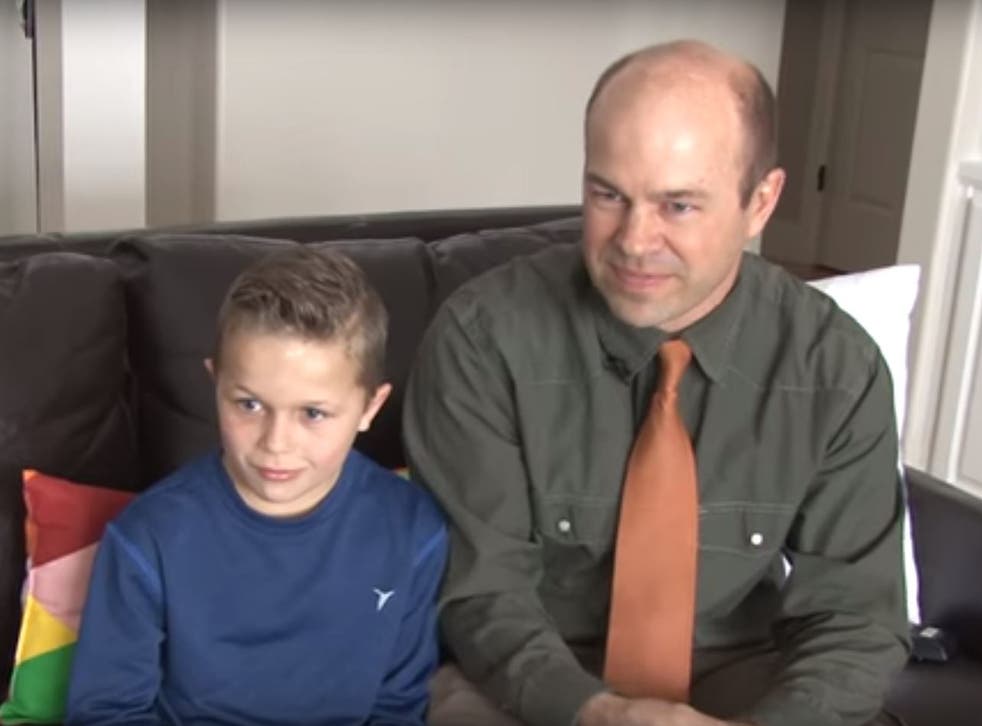 An eight-year-old American boy who saved his father's life by jacking up a car that had fallen on him has said "angels" helped him.
JT Parker was helping his father Stephen work on a Toyota Prius in their garage in Sugar City, Idaho, and were removing the vehicle's axels when the car fell from the jack, crushing Mr Parker who was unable to breathe.
Mr Parker's elder son, aged 17, had gone into the house, and his wife was out picking up relatives when the accident happened.
But JT, who weighs just three and a half stone, was able to operate the jack to lift the car from his father's body.
Mr Parker told reporters: "I yelled to JT on the other side of the car, 'Jack it up quick! Jack it up quick!'"
"I couldn't move at all. I was totally trapped, and then I passed out. It was all in his hands, and I thought, 'This is it. There's no way he can jack up this car because it took my 17-year-old son and I both to jack it up the first time."
JT added: "It was scary, and I didn't think that I could jack the car up, but I just kept on trying," he told EastIdahoNews.com.
After 15 minutes, the boy had managed to lift the vehicle off his father.
Mr Parker was flown to hospital by helicopter were it was found he had broken 13 ribs.
"It was just a miracle," Mr Parker said.
Following the incident Mr Parker asked his son to jack the car up again, but the boy was unable to muster enough strength to do it.
World news in pictures

Show all 50
Asked how he managed it, JT said: "Angels".
"We believe my grandpa, who passed on, and my sister who died were helping him," Mr Parker added.
Join our new commenting forum
Join thought-provoking conversations, follow other Independent readers and see their replies