Young mother's Facebook message after she died of cancer touches thousands
She said she did not 'lose' a 'battle' - but had the victory of a happy life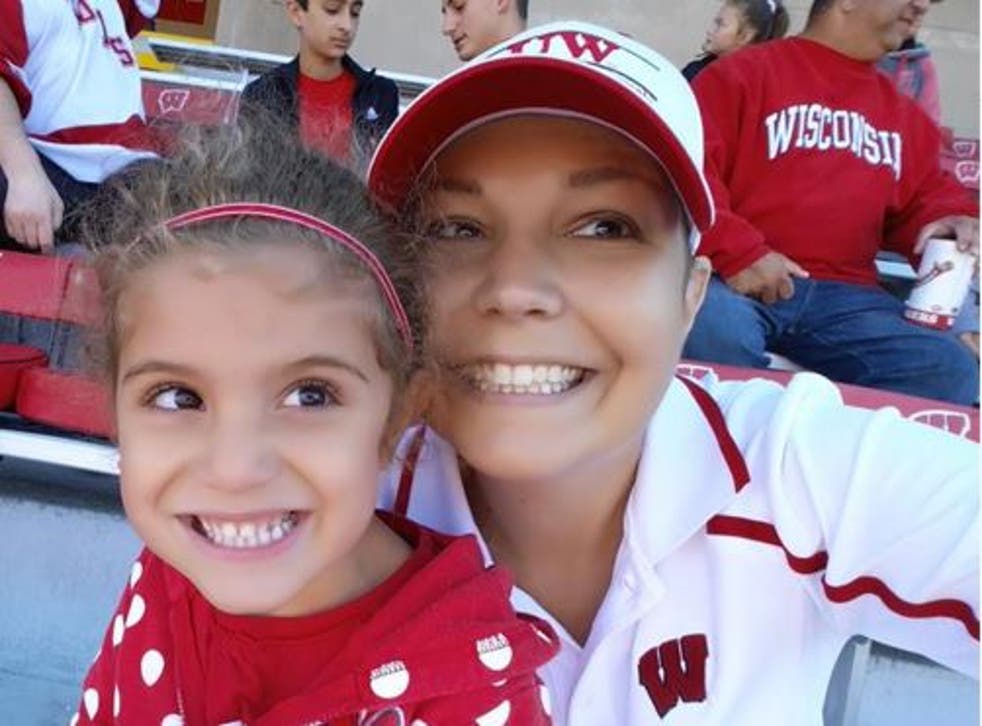 The inspiring message of a dying mother in which she urges everyone to celebrate life has been shared by thousands of people.
Heather McManamy, who has died from terminal breast cancer at the age of 36, wrote a Facebook post that was liked almost 30,000 times and shared by more than 8,000 people.
She especially told of her adoration of her four-year-old daughter, Brianna, and her husband, Jeff.
Heather's opening words showed the sense of humour which won her admiration from readers around the world.
"So…I have some good news and some bad news. The bad news is, apparently, I'm dead. Good news, if you're reading this, is that you are most definitely not (unless they have wifi in the afterlife)," she said.
"Yes, this sucks. It sucks beyond words, but I'm just so damn glad I lived a life so full of love, joy and amazing friends."
Breast cancer survivor gets double-mastectomy tattoos

Show all 6
Gratitude formed the central theme of her farewell - but so did a strong sense that she was not leaving, and should not be thought of as somewhere "in heaven".
"Please, please, please do not tell Brianna that I am in heaven. In her mind, that means that I chose to be somewhere else and left her," she wrote.
"[...] Because, I am not in heaven. I'm here. But no longer in the crappy body that turned against me. My energy, my love, my laughter, those incredible memories, it's all here with you."
Elsewhere in the message Heather pointed readers to the "Physicist's Eulogy", in which a scientist explains to his listeners that when you die, "not a bit of you is gone; you're just less orderly."
And she refused the idea that she "lost" to a "battle" with cancer. Instead she argued that she had won a rewarding and joyful time - in particular with her daughter Brianna and her husband Jeff.
"It wasn't a "battle" it was just life, which is often brutally random and unfair, and that's simply how it goes sometimes," she wrote.
"I didn't lose, dammit. The way I lived for years with cancer is something I consider a pretty big victory."
Facebook user Ru Wood echoed Heather's words that she would live on in those around her.
"Heather's legacy is going to live on in her beautiful daughter, but also in the many lives she has influenced through her desire to truly live life," she said.
Register for free to continue reading
Registration is a free and easy way to support our truly independent journalism
By registering, you will also enjoy limited access to Premium articles, exclusive newsletters, commenting, and virtual events with our leading journalists
Already have an account? sign in
Register for free to continue reading
Registration is a free and easy way to support our truly independent journalism
By registering, you will also enjoy limited access to Premium articles, exclusive newsletters, commenting, and virtual events with our leading journalists
Already have an account? sign in
Join our new commenting forum
Join thought-provoking conversations, follow other Independent readers and see their replies