Young Muslims go door to door to answer questions about Islam from Canadians and counter misconceptions
'We're trying to give people the idea that Isis is not Islam,' says Qasid Chaudhry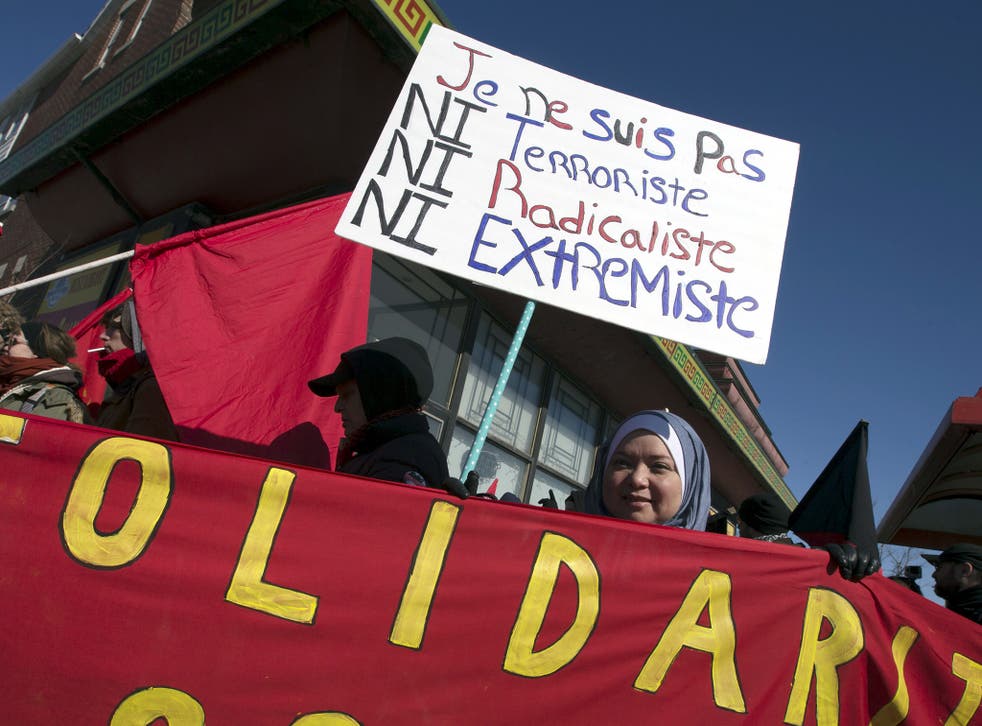 A group of young Muslims have been knocking on their neighbour's doors in towns across Canada to answer questions about Islam and counter misconceptions about his religion.
The initiative was part of a nation-wide education campaign called Islam Understood, which aims to shed light on who Muslims are and what they stand for.
Run by the Ahmadiyya Muslim Youth Association in Canada, they sought to counter fears about their religion which they say is currently rising in the country.
Among those meeting people was Qasid Chaudhry who met people in Barrie, Ontario.
"There's a lot of misconceptions people have been getting about Islam. We're trying to give people the idea that Isis is not Islam. It is a religion of peace," Mr Chaudhry told CTV News.
Born in Canada, he added that he wanted his neighbours to understand that although he has Islamic values, he also shares their Canadian values.
"It's amazing because a lot of times people are afraid Islamophobia is becoming a really big problem. It makes us feel that people don't fear Islam, they fear these extremist groups," he told the Canadian broadcaster.
The day of action, had reportedly been planned for some time, but it took place a day after rallies by both critics and supporters of a Parliamentary motion condemning Islamophobia took over the streets of Montreal this weekend.
The door knocking was held after a shooting spree killed six people at a Quebec City mosque earlier this year.
World news in pictures

Show all 50
A French-Canadian student, who was a supporter Donald Trump and far-right French politician Marine Le Pen, has been charged in connection with the shooting.
Following the attack, Canadians raised more than £350,000 for those who had been affected by the shooting.
The Ahmadiyya Muslim Youth Association also launched a campaign to fight against radicalisation of young people in society.
The Stop the Crisis campaign was set up because of "a great need to take real and immediate action to work towards tackling and eradicating this problem of radicalisation amongst a small segment of Muslim youth", according to its wesbite.
In December, a poll by Forum Research carried out among 1,304 Canadians, found that four in 10 people said they had unfavourable feelings against identifiable racial groups - with Muslim being the group most likely to be a target with 28 per cent of unfavourable feelings.
Register for free to continue reading
Registration is a free and easy way to support our truly independent journalism
By registering, you will also enjoy limited access to Premium articles, exclusive newsletters, commenting, and virtual events with our leading journalists
Already have an account? sign in
Register for free to continue reading
Registration is a free and easy way to support our truly independent journalism
By registering, you will also enjoy limited access to Premium articles, exclusive newsletters, commenting, and virtual events with our leading journalists
Already have an account? sign in
Join our new commenting forum
Join thought-provoking conversations, follow other Independent readers and see their replies