YouTube HQ: Suspect Nasim Aghdam appears in video accusing YouTube of discrimination
Nasim Aghdam: Who was suspected YouTube shooter and what were her beliefs?
'BE AWARE! Dictatorship exists in all countries but with different tactics,' says alleged shooter
A woman suspected of going on a shooting rampage at YouTube's headquarters has been named as 39-year-old Nasim Najafi Aghdam.
The California resident allegedly shot a 36-year-old man, leaving him in a critical condition. She is also suspected of injuring two women aged 32 and 27 before killing herself.
There is no evidence she knew the victims, according to police, so what could have led her to open fire?
YouTube career
The 39-year-old, who was of Iranian descent, posted regularly on YouTube in Farsi, Turkish and English. In one clip, posted on the platform, she complained the company were censoring her by imposing an age restriction on one of her exercise videos.
She wrote on her website: "This video got age restricted after new close-minded youtube employees, got control of my farsi youtube channel last year 2016 & began filtering my videos to reduce views & suppress & discaurage [sic] me from making videos!"
The 39-year-old complained the network was stifling free speech, writing: "Videos of targeted users are filtered & merely relegated, so that people can hardly see their videos! There is no equal growth opportunity on YOUTUBE or any other video sharing site, your channel will grow if they want to!!!!!"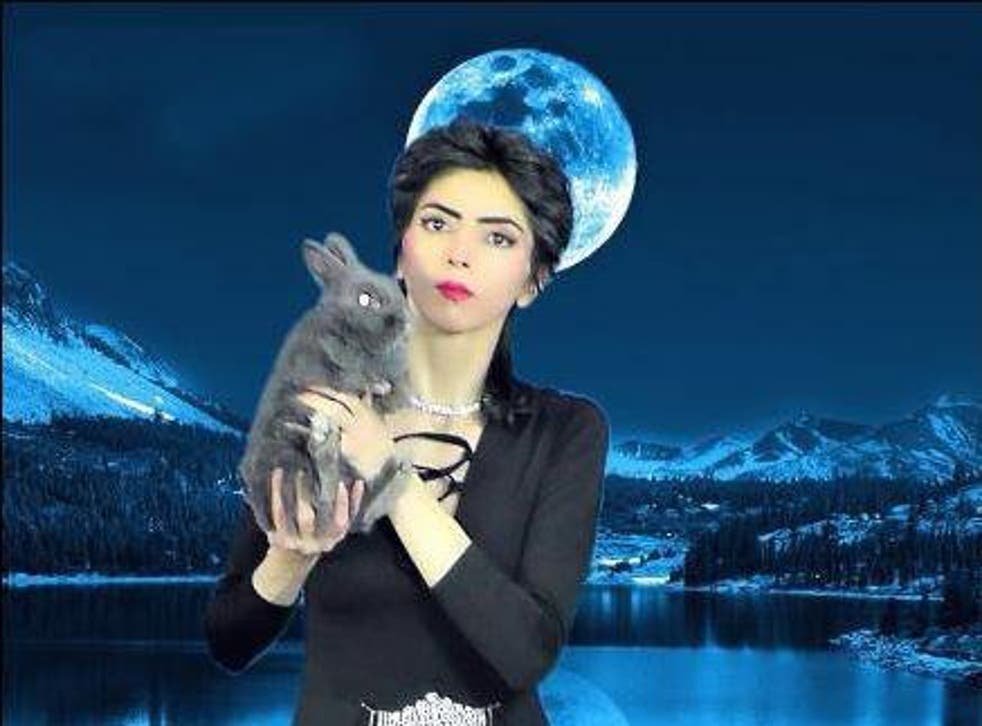 Aghdam also expressed disbelief at the payment she received for the videos, saying:"My Revenue For 300,000 Views Is $0.10?????"
Her father, Ismail Aghdam, said she was angry at YouTube because it cut monetisation for the clips she posted on the platform.
He told the Bay Area News Group he reported his daughter missing on Monday and warned police she could go to YouTube because she "hated" the firm.
YouTube terminated the 39-year-old's account after the shooting. Her Instagram and Facebook accounts were also removed.
A number of videos hosted by Daily Motion were still accessible on Wednesday morning, with adverts playing before the clips.
The West
In remarks on her website apparently aimed at Western governments, she wrote: "BE AWARE! Dictatorship exists in all countries but with different tactics! They only care for personal short term profits & do anything to reach their goals even by fooling simple-minded people."
She accused them of "hiding the truth, manipulating science & everything, putting public mental & physical health at risk" and of polluting the environment and promoting materialism.
Her website features a video entitled the "health risks of anal sex", alongside comments suggesting the state was responsible for "destroying family values" and for "sexual degeneration in the name of freedom".
The site also features a video by Paul Joseph Watson, the British editor of US conspiracy site InfoWars called The Truth About Popular Culture.
In the video he says: "Popular culture is more vulgar, vapid, self-absorbed, hedonistic and dehumanising than at any other time in living memory … for the past few decades pop culture has only served as a sewer pipe of projectile diarrhoea aimed directly at our gawping mouths".
World news in pictures

Show all 50
Animal rights
Aghdam's father described her as a vegan activist and animal lover. Her website features a number of graphic animal videos, including of animals being skinned while still alive.
A series of photos show her posing with various animals, including a rabbit and lion.
She featured in a 2009 story in the San Diego Union-Tribune about a People for the Ethical Treatment of Animals (Peta) protest against the use of pigs in military trauma training outside the Camp Pendleton Marine Corps base in California.
At the demonstration, Aghdam was dressed in a wig and jeans with drops of painted "blood" on them and held a plastic sword.
"For me, animal rights equal human rights," she told the paper at the time.