Zika: Colombia links virus with three Guillain-Barre nerve disorder deaths
It is the first time government health officials have directly blamed the virus for causing deaths
Alexandra Sims
Saturday 06 February 2016 09:19 Comments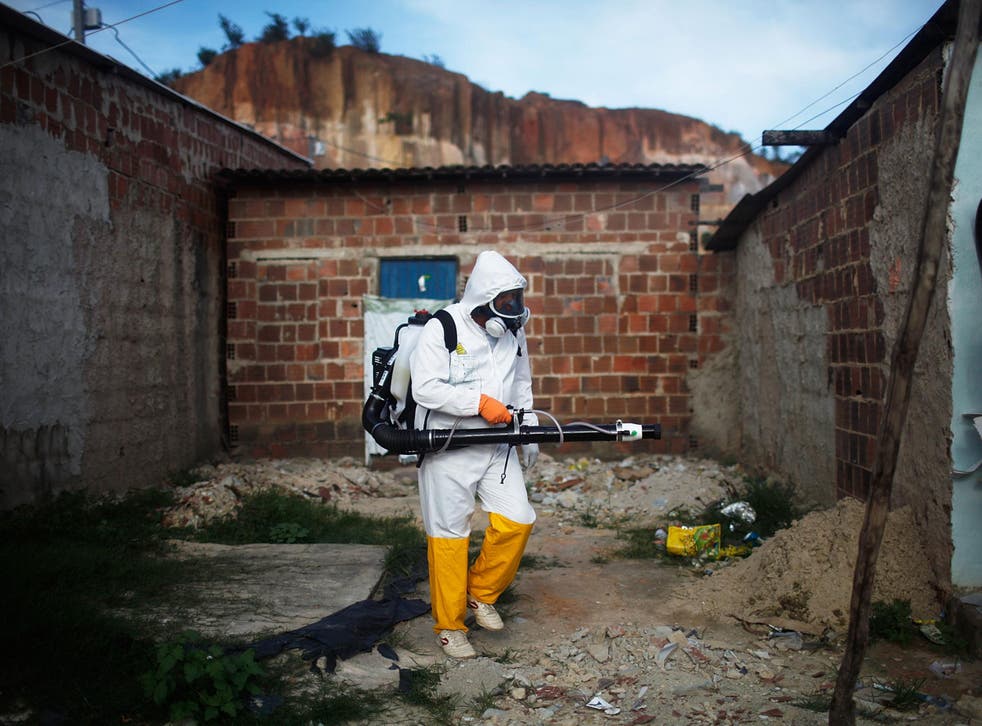 Colombian health officials have suggested there is a connection between the Zika virus, a rare nerve disorder and the deaths of three Colombians, as the disease continues to spread rapidly throughout the Americas.
The announcement, made on Friday, is the first time government health officials have directly blamed the mosquito-borne virus for causing deaths.
Colombian Health Minister, Alejandro Gaviria, said: "There is a causal connection between Zika, Guillain-Barre and the death of three Colombians, one in San Andres and another two in Turbo, Antioquia."
The three patients died last week after being treated at a clinic in Medellin, said the minister, Reuters reports.
The head of Colombia's National Heath Institute, Martha Lucia Ospina, said: "We have confirmed and attributed three deaths to Zika."
The Zika virus - in pictures

Show all 5
"In this case, the three deaths were preceded by Guillain-Barre syndrome."
Guillain-Barre is a rare disorder in which the body's immune system attacks part of the nervous system. It is not usually fatal but can cause paralysis and muscle weakness.
Cases of the syndrome have increased in tandem with the Zika outbreak, sparking suspicions it is a complication of the virus, also blamed for causing microcephaly or brain damage in babies born to infected mothers.
Scientists, however, have not yet proved Zika causes either condition.
Ms Ospina said a further six deaths were being investigated for possible links to Zika, the BBC reports.
"Other cases [of deaths linked to Zika] are going to emerge," she said. "The world is realising that Zika can be deadly. The mortality rate is not high, but it can be deadly."
Experts from the Centres for Disease Control (CDC) in the US are urgently investigating its link with Zika alongside officials in Brazil.
It was first noticed in French Polynesia during the outbreak of Zika which swept the islands in 2013.
Other governments in the region have also drawn connections between the virus and Guillain-Barre.
Venezuelan authorities said last week there are around 255 cases of Guillain-Barre that are potentially linked to Zika. In Brazil, doctors have reported rises in cases of Guillain-Barre.
Battling the zika virus - in pictures

Show all 19
Earlier this month Brazilian scientists said they had detected active samples of Zika in urine and saliva for the first time.
However, scientists have said there is no proof the virus can transmitted through those fluids.
The governor of Puerto Rico has declared a public health emergency over Zika. The US territory has 22 confirmed cases.
Register for free to continue reading
Registration is a free and easy way to support our truly independent journalism
By registering, you will also enjoy limited access to Premium articles, exclusive newsletters, commenting, and virtual events with our leading journalists
Already have an account? sign in
Join our new commenting forum
Join thought-provoking conversations, follow other Independent readers and see their replies