Zika virus is 'scarier than we initially thought', say US health officials
'Most of what we've learned is not reassuring' - Dr Anne Schuchat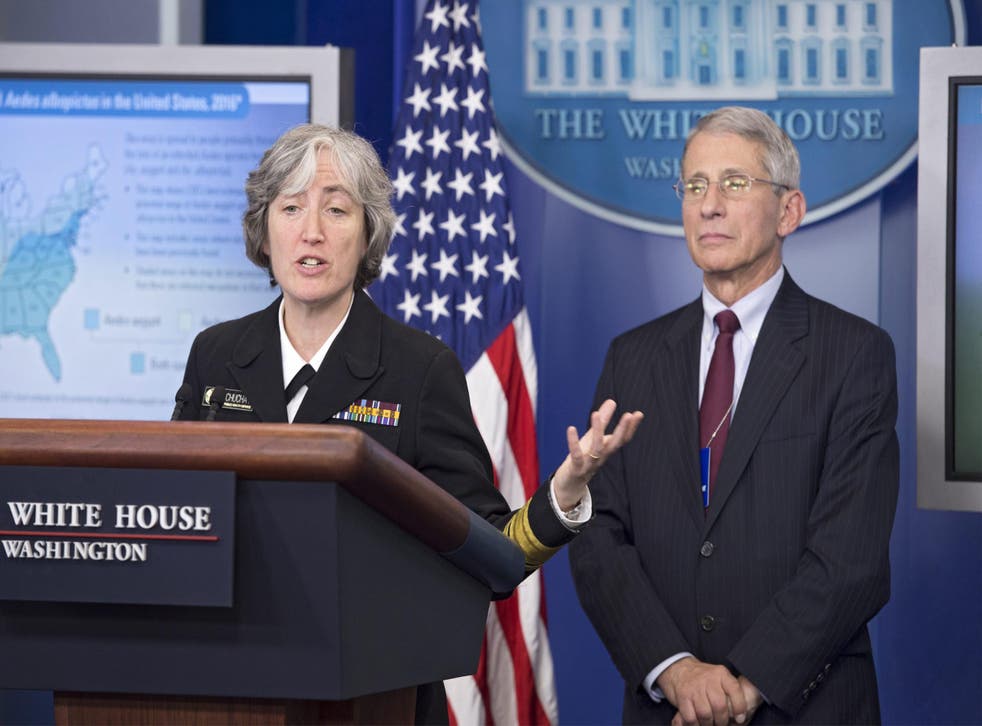 The Zika virus more of a threat than previously thought, US public health officials have warned.
Speaking at a White House press conference, Dr Anne Schuchat from the Centre for Disease Control and Prevention (CDC) said there was potential for the virus to spread to more US states than experts first believed.
Dr Schuchat told reporters: "Most of what we've learned is not reassuring.
"Everything we look at with this virus seems to be a bit scarier than we initially thought."
According to the latest CDC report, there have been 346 cases of Zika confirmed in the continental US, all diagnosed after the carrier had recently visited a Zika-affected country.
Of these cases, 32 were pregnant women and seven were sexually transmitted.
The Zika virus is linked with a birth defect known as microcephaly, which sees children born with abnormally small brains as well as a neurological syndrome which can cause paralysis.
Zika is spread to people primarily through the bite of an infected Aedes species mosquito.
This species of mosquito is currently present in 30 US states, not 12 as has been previously thought. There is currently no known cure or vaccine.
Before the weather warms up, President Obama has asked the US Congress for $1.9 billion (£1.25 billion) to deal specifically with the crisis.
Meanwhile the government has used the money remaining from the Ebola virus fund which amounted to $589 million.
The virus has already spread across Latin America and the Caribbean.
The Zika virus - in pictures

Show all 5
Dr Anthony Fauci from the National Institute of Allergy and Infectious Diseases said: "This is a very unusual virus that we can't pretend to know everything about.
"I'm not an alarmist... but the more we learn about the neurological aspects, the more we look around and say this is very serious.
"What I've done is take money from other areas of non-Zika research to start. We couldn't just stop and wait for the money.
"When the president asked for $1.9 billion, we needed $1.9 billion," he said.
Join our new commenting forum
Join thought-provoking conversations, follow other Independent readers and see their replies