Zika virus: Microcephaly 'may just be the tip of the iceberg' in outbreak, says expert
The condition may be one of the more obvious complications, but there could be other birth defects in babies affected by the Zika virus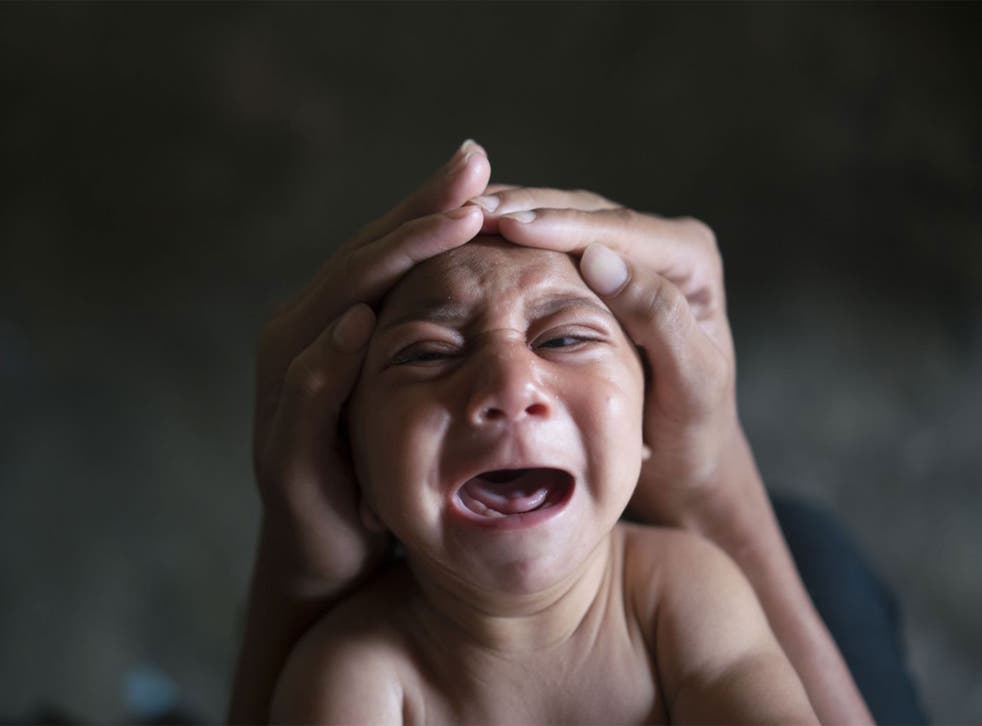 A leading professor has warned microcephaly - the condition which has seen babies in Brazil born with small heads and damaged brains - may be the "tip of the iceberg" among birth defects linked to the Zika virus.
Albert Ko, an epidemiologist and infectious disease expert at Yale University, said babies born without the condition could suffer other neurological complications that are not necessarily as obvious.
He told the Washington Post that other brain related abnormalities had been linked to the Zika virus outbreak without firm evidence, but that he believes the disease is the probable cause of most.
He said researchers investigating cases of microcephaly in maternity hospitals in Salvador, Brazil, are seeing a "spectrum" of birth defects.
"Many have fairly severe central nervous system lesions," he said.
"There are also a lot of calcium deposits. Those can cause seizures and cause impairment in terms of function for the brain."
Dr Ko also said some of the babies brains are smooth, when they would normally have wrinkles, which suggests they have not developed fully.
A number of newborns also have visual and hearing impairments, he added.
"It seems like microcephaly may just be the tip of the iceberg," warned Dr Ko.
The Zika virus - in pictures

Show all 5
"The preliminary evidence is that [some] babies who don't have microcephaly may also have neurological lesions or birth defects that are not as obvious as microcephaly."
Speaking about how the virus is affecting pregnant women and families, Dr Ko said: "Obviously there's a large amount of fear, especially among pregnant women.
"For many people, the level of anxiety is extremely great. People want a birth. It's one of the greatest pleasures or expressions of love in a person's life.
"For many of the families, it really hasn't hit yet what the future is going to be."
However, he offered a little hope, saying: "Not all the brains are severely compromised. Some of the babies, now one month or two months old, they're feeding, they're growing."
Register for free to continue reading
Registration is a free and easy way to support our truly independent journalism
By registering, you will also enjoy limited access to Premium articles, exclusive newsletters, commenting, and virtual events with our leading journalists
Already have an account? sign in
Register for free to continue reading
Registration is a free and easy way to support our truly independent journalism
By registering, you will also enjoy limited access to Premium articles, exclusive newsletters, commenting, and virtual events with our leading journalists
Already have an account? sign in
Join our new commenting forum
Join thought-provoking conversations, follow other Independent readers and see their replies