Zika: First US baby with virus-related illness dies in Texas
Mother travelled to El Salvador while pregnant and baby was born with microcephaly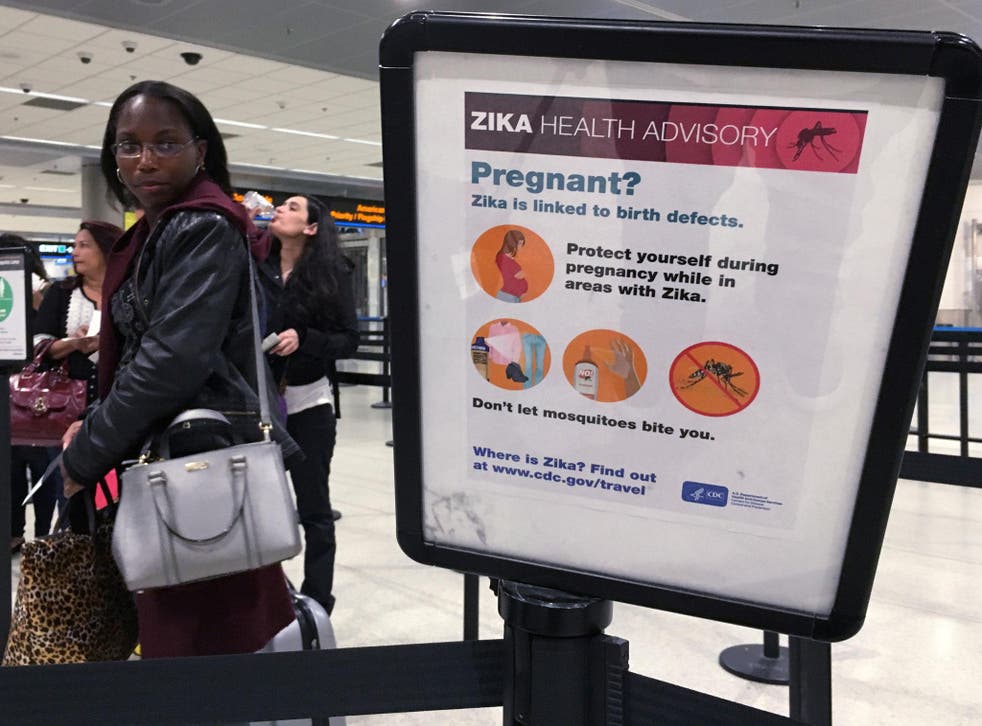 A baby in Texas has died from complications caused by the Zika virus, according to health officials, making it the first infant known to have died in the US from problems related to the disease.
The baby was infected in the womb when her mother travelled to an area of Latin America infected with the virus.
Dr Umair Shah, executive director of Harris County Public Health, said the baby died a few weeks ago and had microcephaly linked to the virus.
He said the presence of virus was confirmed on Friday and that the mother had visited El Salvador while pregnant.
The death will intensify concerns about the spread of the virus, which is thought to have infected mosquitoes in Florida, causing at least 15 human cases.
Hillary Clinton is due to visit the affected Miami neighbourhood and will call on Congress to pass emergency funding for the Zika response. Washington's politicians have gone on holiday without approving any of the $1.9 billion that President Barack Obama requested in February to develop a vaccine and control the mosquitoes that carry the virus.
So far, however, most American citizens with the virus have been infected while travelling overseas.
Texas has reported 99 cases of Zika virus disease, including two infants with microcephaly - born with abnormally small heads - from Harris County.
Dr John Hellerstedt, Texas Department of State Health Services commissioner, said: "Zika's impact on unborn babies can be tragic, and our hearts are with this family.
"Our central mission from the beginning has been to do everything we can to protect unborn babies from the devastating effects of Zika."
The only other Zika-related death confirmed in the US was an elderly man from Utah who died in June. He also suffered from other health conditions.
Health officials say there have been no reported cases of Zika virus disease transmitted by mosquitoes in Texas.
The presence of the virus in Brazil has cast a shadow over the Rio de Janeiro Olympic Games, with a number of competitors refusing to travel to the country.
This week, Marco Rubio, Florida senator, sparked a backlash when he said that pregnant women with Zika should not be allowed abortions.
Join our new commenting forum
Join thought-provoking conversations, follow other Independent readers and see their replies