Zika virus that shrinks babies' brains is spreading across South America after Puerto Rico detects case, say scientists
A mother said she cried for a month when her daughter was diagnosed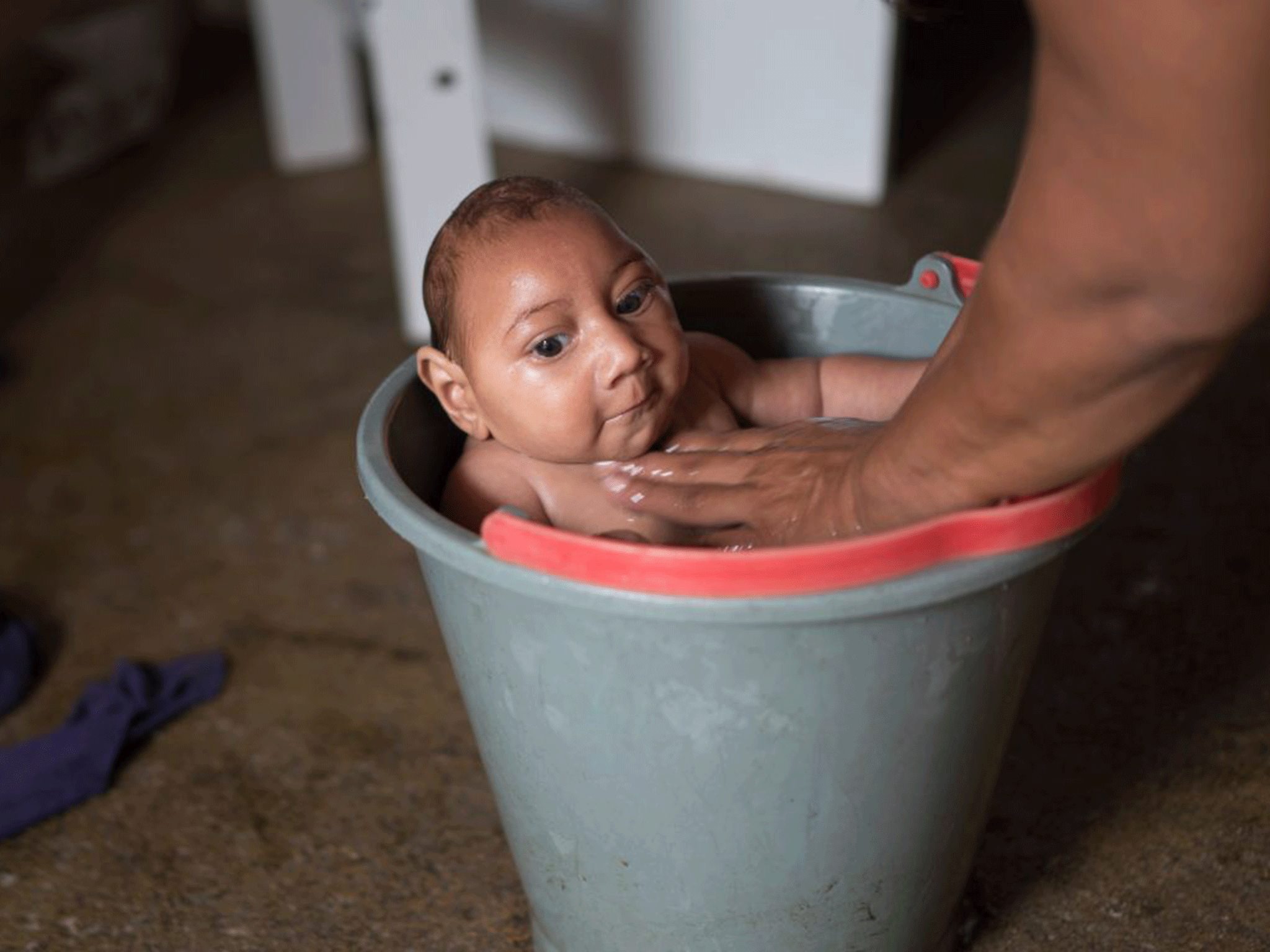 A virus that causes babies to be born with shrunken heads appears to be spreading across South America.
The rare and incurable microcephaly condition, in which babies are born with abnormally small brains and skulls, has seen a surge in Brazil in the last year.
After 2,782 cases were registered in 2015 - compared to just 147 in 2014 - medical authorities were quick to link the deformation during pregnancy to mosquitos carrying the Zika virus, the New York Times reported.
Puerto Rico is the most recent country to detect the Zika virus, according to CNN.
Pedro Pierluisi, Puerto Rico's representative in Congress, said he had been in touch with the US Centres for Disease Control and Prevention, which had confirmed the single case of Zika on the island.
The island joins Colombia, El Salvador, Guatemala, Mexico, Paraguay, Panama, Suriname and Venezuela, which have all detected the Zika virus since October.
Gleyse Kelly da Silva, a 27-year-old Brazilian mother of a child born with microcephaly, told the New York Times she had never heard of the condition before a doctor detected it.
"I cried for a month when I learned how God is testing us," she said.
"Now I just pray that my daughter can endure life with this misfortune."
Babies born with the condition suffer from an abnormally small brain and serious neurodevelopment issues, requiring either life-long care or resulting in early death.
The virus that causes the condition is carried by the Aedes aegypti mosquito, which can also carry yellow fever, dengue fever and chikungunya.
Its feverish symptoms were first discovered in Uganda in the 1940s and have since become endemic in parts of Africa, also spreading to the South Pacific and areas of Asia.
Because of global travel, health experts warn the virus could appear anywhere in the world.
"This is an unprecedented situation, unprecedented in world scientific research," Brazil's health ministry said on its website.
Doctors in Brazil are now investigating 29 infant deaths, and health officials have advised women to delay becoming pregnant because there is currently no known treatment for the disorder, according to CNN.
The World Health Organisation said the cause of the outbreak in the Americas had yet to be determined.
Join our commenting forum
Join thought-provoking conversations, follow other Independent readers and see their replies