Police warn Chicago residents of wild 'zombie dogs' roaming streets
Residents have reported malnourished, neglected dogs which are actually infected coyotes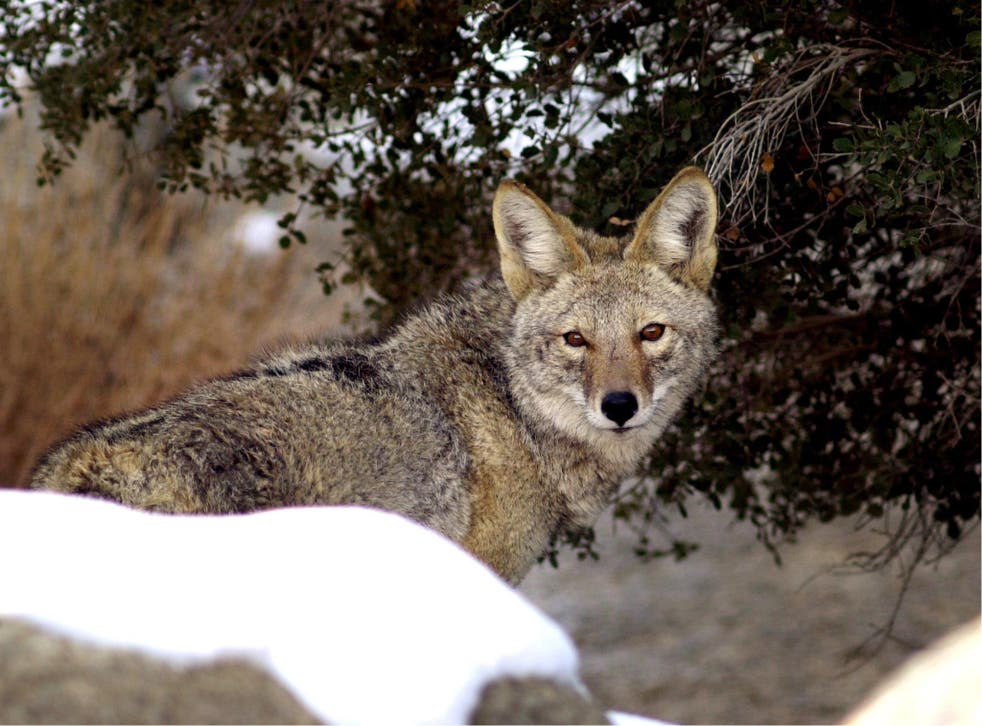 Chicago area police are warning suburban residents of stray dogs which are actually diseased "zombie" coyotes.
The coyotes are suffering from sarcoptic mange which has made them look like malnourished stray dogs to residents of Hanover Park, Illinois.
People have been calling the local police department with concerns, but the department's posted on Facebook that these are urban coyotes which have experienced hair loss and "secondary infections," earning the nickname "zombie dogs".
The animals are usually nocturnal but the mange causes them to have poor vision and go looking for food during the day.
"These infected animals are not normally aggressive, but should be avoided at all times," the Hanover Park Police Department's post warns residents.
World news in pictures

Show all 50
People have advised not to let house pets approach the coyotes either and not to leave food or garbage out in areas where the coyotes could access them.
Experts say the mite-caused mange may be contagious for other canines as well.
According to the Belleville-News Democrat local newspaper, there has not been a coyote bite reported to authorities in Illinois in the last 30 years.
The Illinois Department of Natural Resources has said coyotes are common in southern, southeastern and west-central areas of the state.
Register for free to continue reading
Registration is a free and easy way to support our truly independent journalism
By registering, you will also enjoy limited access to Premium articles, exclusive newsletters, commenting, and virtual events with our leading journalists
Already have an account? sign in
Register for free to continue reading
Registration is a free and easy way to support our truly independent journalism
By registering, you will also enjoy limited access to Premium articles, exclusive newsletters, commenting, and virtual events with our leading journalists
Already have an account? sign in
Join our new commenting forum
Join thought-provoking conversations, follow other Independent readers and see their replies