100,000 flee as storm reaches Chinese coast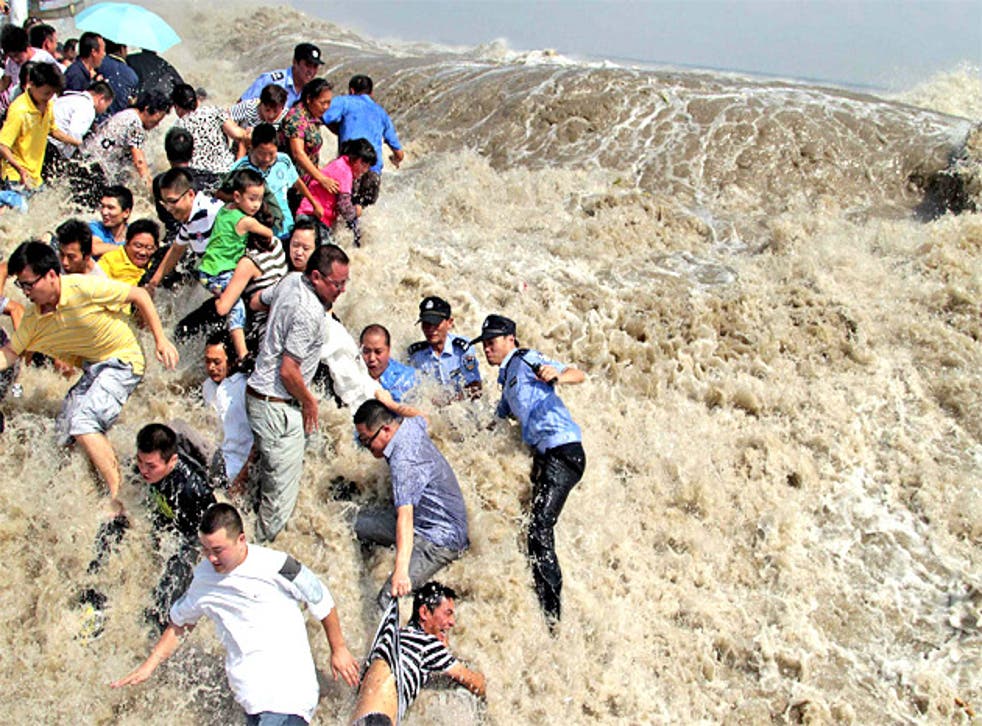 More than 100,000 people have been evacuated and hundreds have had their homes destroyed after Tropical Storm Nanmadol reached land in China early yesterday. Water surged past tidal barriers to bring the Qiantang River in Zhejiang province to its highest level in 10 years.
Chinese officials said the storm had caused millions of dollars' of damage and warned that the rain would continue to lash Fujian province until tomorrow. About 272,000 people have been affected so far. Flights were cancelled and shipping lanes closed down in advance of the storm's arrival.
Nanmadol arrived in China after wreaking devastation in the Philippines, where at least 22 people died killed in floods and mudslides triggered after it struck at hurricane strength last week. The storm also grounded a 7,000-ton oil freighter off Taiwan, and left thousands homeless.
Join our new commenting forum
Join thought-provoking conversations, follow other Independent readers and see their replies