Abdul Basit: Disabled Pakistani man convicted of murder in 2009 faces being hanged in his wheelchair as final hearing approaches
Lawyers say that hanging him with a rope of the wrong length would give him an 'appalling death'
Doug Bolton
Thursday 20 August 2015 22:55 Comments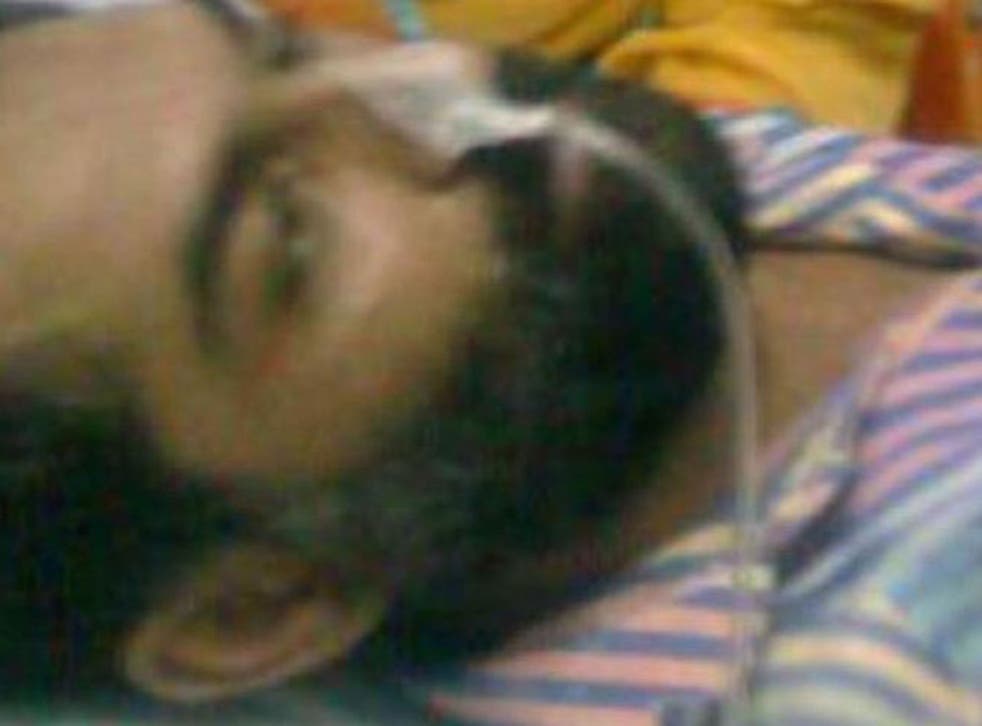 A disabled man in Pakistan faces the possibility of being hanged in his wheelchair, after he lost the use of his legs due to tuberculosis.
43-year-old Abdul Basit was convicted of murder in 2009. While in prison in 2010, he developed tuberculosis.
According to human rights campaigning group Reprieve, who say his execution would be a "cruel and violent spectacle", Basit received improper care after he contracted the illness, leaving him paralysed from the waist down.
A medical report on his health, seen by The Daily Telegraph, described his disability as a "complication of tuberculous meningitis."
The report, signed by two doctors, says that patients with his condition are "usually permanently disabled and there is almost no chance of any recovery."
"He is likely to remain bed bound for the rest of his life."
His execution was said to be imminent after a warrant was issued on 29 July - however, his legal team managed to obtain a stay of execution.
A final hearing on 25 August will be held, to decide whether he can be put to death.
His lawyers, from Justice Project Pakistan, say that hanging a man in a wheelchair is a breach of regulations. They also claim that since he cannot support his own weight, it is impossible to accurately measure the length of rope required to hang him.
They say that hanging him with a rope of the wrong length would give him an "appalling death".
Basit's lawyers have said that since the Pakistan Prison Rules of 1978 do not make any specific rules for executing disabled people, the execution would amount to a cruel and unusual punishment, breaching Pakistani and international law.
Telegraph reports also state that Faisalabad Central Jail's own handbook specifies that prisoners must be able to stand on the scaffold before their death.
Maya Foa, head of Reprieve, said that the hanging of such a severely disabled man would represent a "new low for the Pakistani justice system", which recently approved the execution of Shafqat Hussain, a young man whose confession was allegedly extracted through torture when he was 14.
People from across the world called for him to be spared, but he was executed on 4 August.
Kate Higham, a caseworker at Reprieve, said that "Pakistan's wave of executions is nothing but a cruel and pointless spectacle, and must be halted immediately."
Register for free to continue reading
Registration is a free and easy way to support our truly independent journalism
By registering, you will also enjoy limited access to Premium articles, exclusive newsletters, commenting, and virtual events with our leading journalists
Already have an account? sign in
Join our new commenting forum
Join thought-provoking conversations, follow other Independent readers and see their replies