Abdul Basit: Pakistan suspends execution of paraplegic man
'The government should be commended for recognising that to go ahead with it would have been needlessly cruel'
Serina Sandhu
Wednesday 25 November 2015 12:53 Comments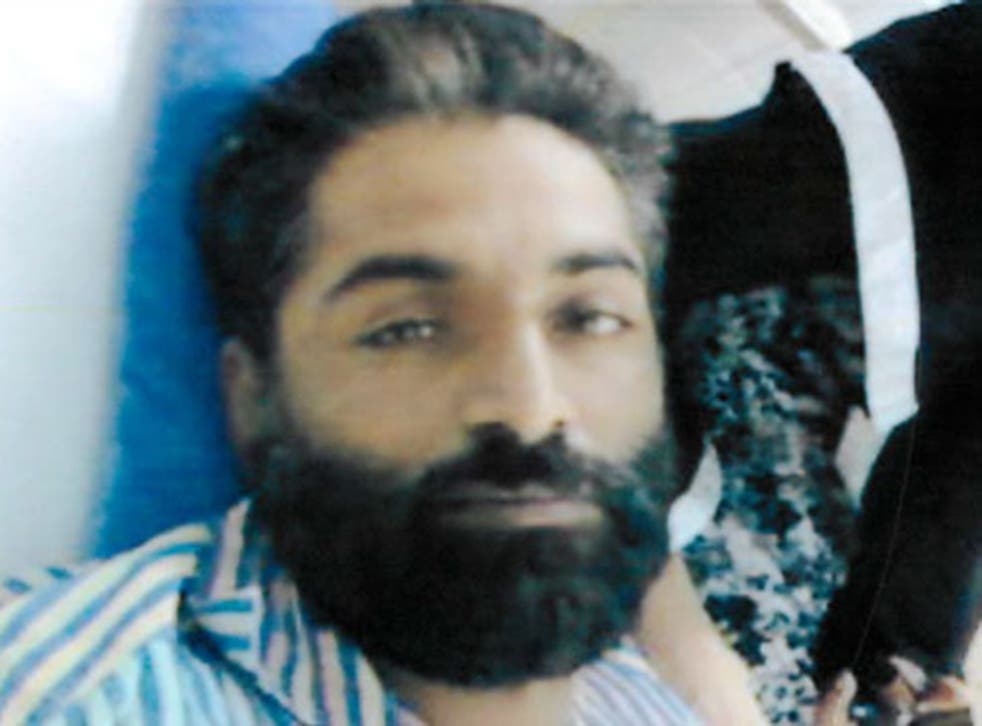 The execution of a paraplegic inmate on death row in Pakistan has been suspended for two months.
Abdul Basit's execution had been scheduled for Wednesday but Ahmad Nadeem, the chief of the prison in Faisalabad, said he received the order from the Pakistani presidency just hours before.
Mr Nadeem said the government would seek its legal options during the suspension.
Basit was put on death row for killing a man over a financial dispute in 2009 and became paralysed from the waist down a year later after contracting meningitis.
The 43-year-old's life has now been spared on humanitarian grounds four times, with the most recent occasion being in September.
Sarah Belal, Basit's lawyer from Justice Project Pakistan, said: "Although a last minute decision, this is a very welcome one. The government should be commended for recognising that to go ahead with it would have been needlessly cruel."
"Basit has already suffered terribly due to medical neglect while in prison – to hang him would neither serve justice nor make Pakistan any safer."
Human rights organisations had previously condemned the "appalling plans" to execute Basit.
Maya Foa, director of the death penalty team at Reprieve, said: "It is bewildering that Pakistan has revived its appalling plans to hang a man who is unable to stand. Nothing has changed since Basit's execution was halted earlier this year, on the ground that his disability could mean that he might suffer from a prolonged, needlessly cruel execution."
Basit's mother, Nusrat Perveen, also appealed for her son to be spared on medical and humanitarian grounds.
According to Amnesty International, Pakistan has executed almost 300 inmates since it lifted the temporary ban on the death penalty in December 2014.
Before it was announced that Basit would be spared, David Griffiths of Amnesty International said: "Pakistan's ongoing zeal for executions is an affront to human rights and the global trend against the death penalty. Even if the authorities stay the execution of Abdul Basit, a man with paraplegia, Pakistan is still executing people at a rate of almost one a day."
"Not only are these relentless executions casting a large shadow over Pakistan's human rights record, they are also ill-conceived. There is no evidence to suggest they have successfully countered the terrorism threat in the country," he said, urging Pakistan to immediately halt executions.
Additional reporting by AP
Register for free to continue reading
Registration is a free and easy way to support our truly independent journalism
By registering, you will also enjoy limited access to Premium articles, exclusive newsletters, commenting, and virtual events with our leading journalists
Already have an account? sign in
Join our new commenting forum
Join thought-provoking conversations, follow other Independent readers and see their replies