Afghanistan army hit back after Taliban capture provincial capital of Kunduz
President says government reinforcements have reached the city, but that militant fighters are using civilians as human shields
Mirwais Harooni
Kabul
Tuesday 29 September 2015 18:56 Comments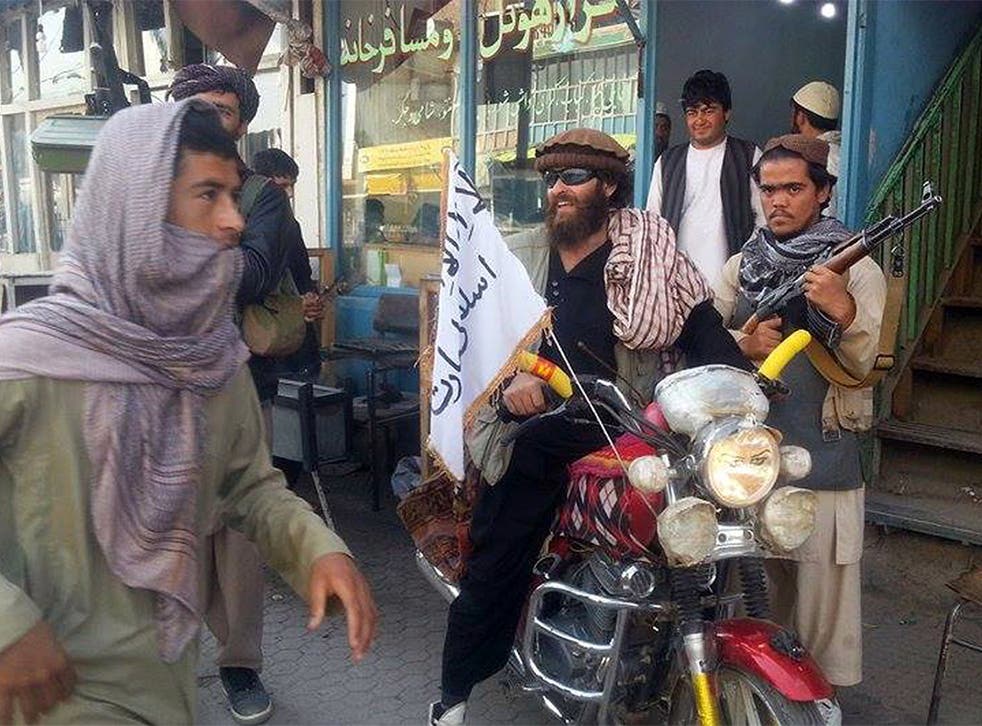 Afghan forces backed by US air power have fought back against Taliban militants who had captured Kunduz a day earlier; it was the first time militants had seized a provincial capital since their removal from power 14 years ago.
President Ashraf Ghani said in a televised speech that government reinforcements had reached the city, but that Taliban fighters were using civilians as human shields. "The government is responsible, and cannot and will not bomb its own citizens," Mr Ghani said.
US aircraft struck Taliban positions on the outskirts of the city, he said, inflicting "heavy casualties".
However, Zabihullah Mujahid, a Taliban spokesman, said the group would not be dislodged from the city, north of Kabul, and that more fighters would be sent to the area.
"This is the beginning, and our aim is Kabul. You will see how we capture Kabul and hang these puppets there in squares," he said.
Despite the fighting, residents in Kunduz said Taliban forces were patrolling the streets in vehicles they had seized from the army, police and Western aid agencies. "Since yesterday they gained control of our hospital, central bank and other government buildings," said Abdul Ahad, a doctor at the 200-bed hospital in the city.
"They have been behaving very well with everyone, especially doctors. They may win people's hearts if they stay longer."
A shopkeeper said the number of Taliban militants had increased and they had planted IEDs on some roads leading out of the city.
The Taliban has been fighting to remove the Western-backed government in Kabul since its removal in 2001. The insurgency has escalated this year, after Nato withdrew almost all of its combat troops and focused instead on training the fledgling Afghan armed forces.
Reuters
Register for free to continue reading
Registration is a free and easy way to support our truly independent journalism
By registering, you will also enjoy limited access to Premium articles, exclusive newsletters, commenting, and virtual events with our leading journalists
Already have an account? sign in
Join our new commenting forum
Join thought-provoking conversations, follow other Independent readers and see their replies