Afghanistan polio: Girl diagnosed with first case in Kabul since 2001
A three-year-old girl was diagnosed with the infectious disease in the capital 
Heather Saul
Tuesday 11 February 2014 09:29 Comments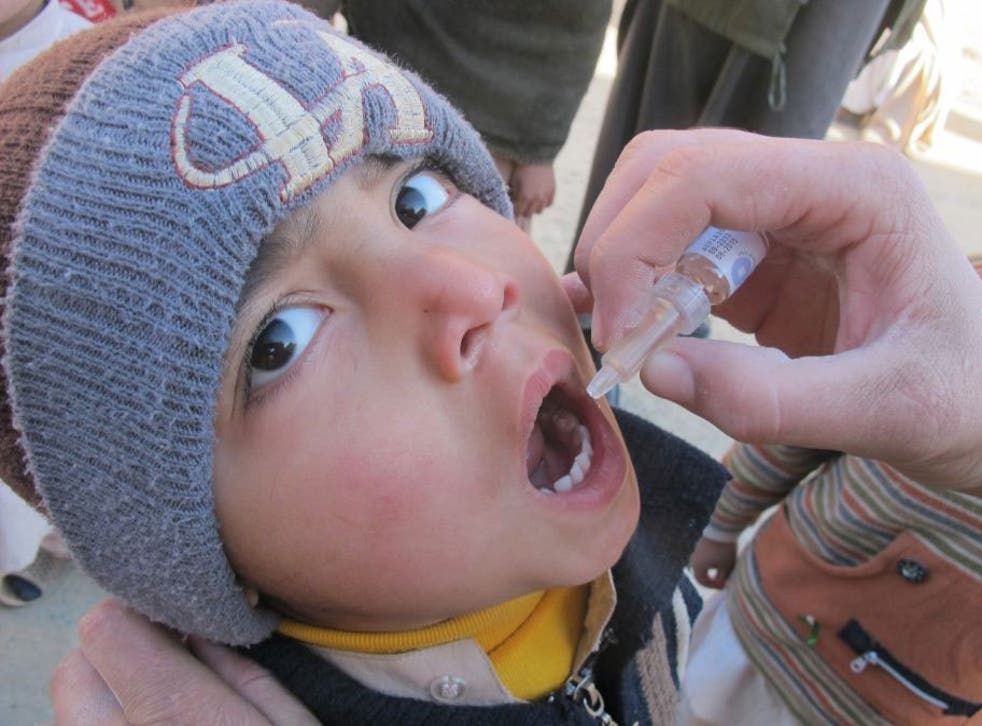 Afghan officials have launched a polio vaccination campaign after the first case of the disease was diagnosed in the capital since the fall of the Taliban in 2001.
A three-year-old girl from the eastern part of Kabul was diagnosed with the disease, according to Dr. Kaneshka Baktash, spokesman for the Afghan Public Health Ministry.
She has been left partially paralysed and has now been taken to Pakistan by her family for treatment.
Mr Baktash said that his ministry has launched a vaccination campaign across the capital and in the area where the girl was living.
Polio has almost been wiped out across the world, and Afghanistan, Pakistan and Nigeria are the only countries in the world where polio remains endemic, although cases of the disease have declined significantly.
Additional reporting by Associated Press
Register for free to continue reading
Registration is a free and easy way to support our truly independent journalism
By registering, you will also enjoy limited access to Premium articles, exclusive newsletters, commenting, and virtual events with our leading journalists
Already have an account? sign in
Join our new commenting forum
Join thought-provoking conversations, follow other Independent readers and see their replies