Afghanistan peace talks: Taliban will not be attending 'futile' negotiations in Pakistan
The Taliban want US presence in the country to end before negotiating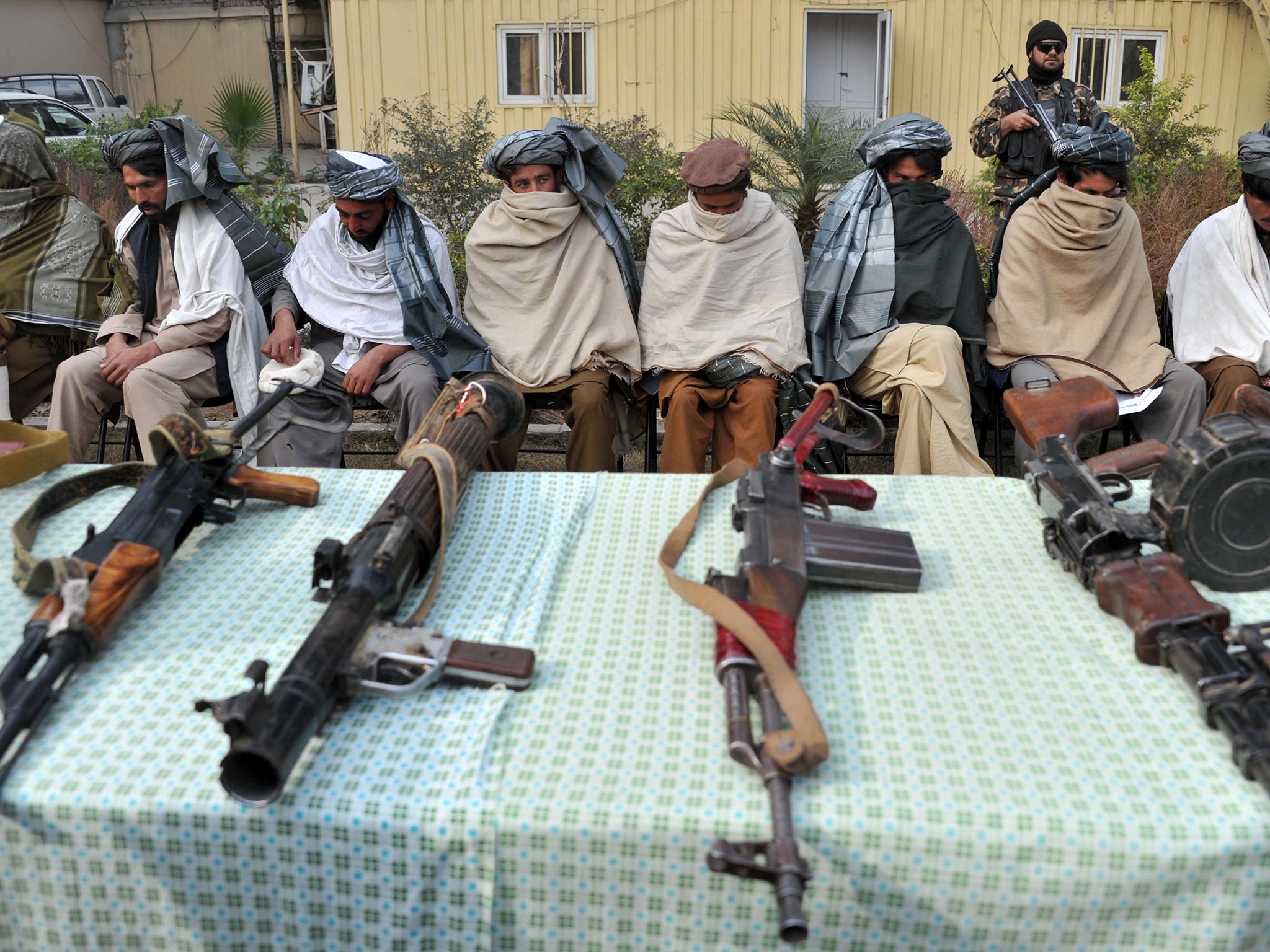 The Taliban will not be attending what it calls "futile" peace talks in Pakistan.
The militant group said it "rejects" any rumours that it might be attending meetings of the Quadrilateral Coordination Group (QCG), and does not plan to show up.
Representatives of Afghanistan, Pakistan, China and the United States make up the QCG, which has been trying to broker discussions between the Western-backed Afghan government and the Taliban.
The talks aim to end the "senseless violence" and restore peace and security in the region, according to the US State Department.
The QCG are due to meet in Islamabad next week.
Push for Afghanistan peace talks amid Taliban resurgence
However, in a statement, the Taliban,which calls itself the Islamic Emirate of Afghanistan, said: "We reject all such rumors and unequivocally state that the esteemed leader of Islamic Emirate has not authorized anyone to participate in this meeting."
"Neither has the Leadership Council of Islamic Emirate decided to partake in it."
The statement continued: "[The Islamic Emirate] once again reiterates that unless the occupation of Afghanistan is ended, black lists eliminated and innocent prisoners freed, such futile misleading negotiations will not bear any results."
The group also said that it was "contradictory" that the peace talks were occurring as the US deployed "fresh troops" to Afghanistan.
The US State Department has urged the Taliban to join negotiations and stressed that the country's neighbours plan to support the Afghan government and not the Islamist group.
"The Taliban have a choice: to join good-faith negotiations for peace, or continue to fight a war in which they are killing their fellow Afghans and destroying their country," a State Department statement said.
"If they choose the latter course, they will continue to face the combined efforts of the Afghan security forces and their international partners."
Despite this rhetoric, Taliban representatives have previously met with both Afghan government, Chinese and US officials in Pakistan, CNN reported.
The new leader of the Taliban, Mullah Akhtar Mansour, has laid down preconditions for taking part in any talks as he struggles to overcome factional infighting. However, some breakaway groups have opposed any negotiations whatsoever.
World news in pictures
Show all 50
Attempts to negotiate a peaceful resolution to the on-going conflict in Afghanistan have been hampered by continued heavy fighting across the country throughout the winter. A number of suicide attacks have also taken place in the capital Kabul.
The Taliban ruled Afghanistan from the mid-1990s until 2001 when they were overthrown by a US-led coalition after refusing to give up al-Qaeda leader Osama Bin Laden.
The militant Islamist group have been waging an insurgency against the Afghan government and US forces ever since.
Reuters contributed to this report
Join our commenting forum
Join thought-provoking conversations, follow other Independent readers and see their replies