Aitzaz Hassan death: I'm proud my 15 year old son stopped Pakistan suicide bomber, says father
Mujahid Ali Bangash is proud that his son has become a martyr by 'sacrificing his life for a noble cause'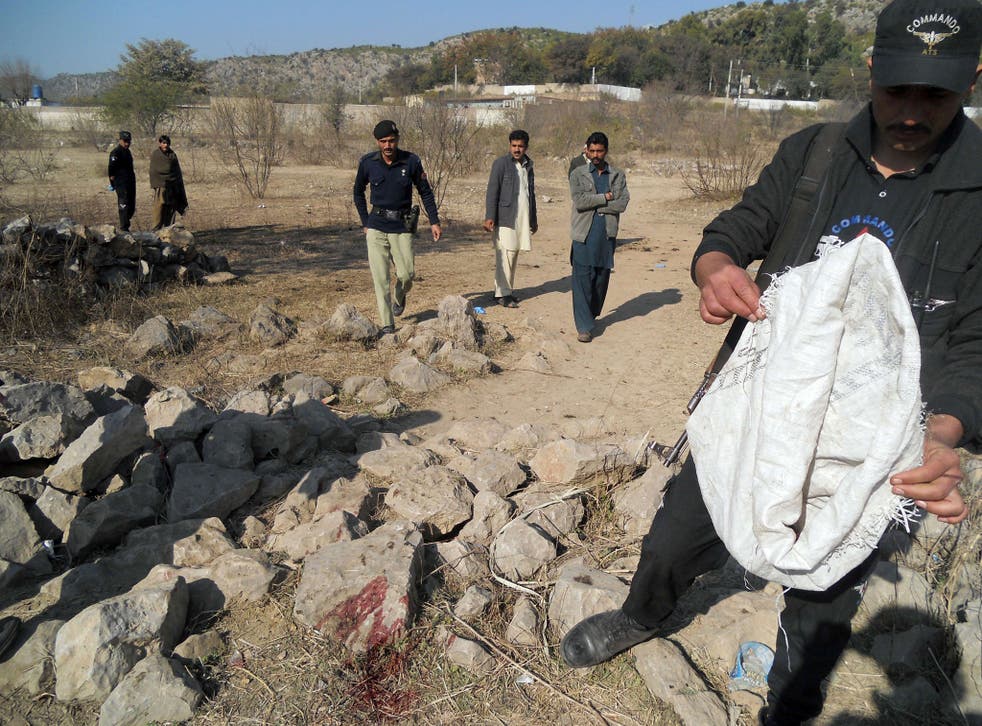 "My son made his mother cry, but saved hundreds of mothers from crying for their children."
These were the words spoken this week in the north-west of Pakistan by a man whose teenage son was killed as he stopped a suicide bomber entering a school.
Aitzaz Hassan, 15, died in hospital after confronting the bomber who then blew himself up at the school gates in the district of Hangu on Monday. As people across Pakistan spoke out in praise of the teenager's courage, the boy's father returned to the country from the Middle East to offer his own tribute.
"Aitzaz has made us proud by valiantly intercepting the bomber and saving the lives of hundreds of his fellow students," 55-year-old Mujahid Ali Bangash, told the AFP news agency. "I am happy that my son has become a martyr by sacrificing his life for a noble cause."
Reports say the incident took place on Monday in Ibrahimzai, a Shia-dominated region of Hangu. The Shia, along with other religious minorities, have increasingly been the targets of deadly attacks in Pakistan. Hangu borders Orakzai, one of Pakistan's seven tribal agencies on the Afghan border.
There were anywhere up to 2,000 students in the school when Aitzaz and his friends spotted a man standing outside the school, wearing a suicide vest. Despite the pleas of his fellow students who ran inside, the teenager decided to confront and capture the bomber who then detonated his vest
Mr Bangash works in the UAE and was only able to reach Ibrahimzai village the day after his son's funeral. Family members have described how the youngster was nicknamed "wrestler" because he was slightly plump. He was a keen student and apparently had ambitions of becoming a doctor.
The teenager's father said many people in the area would like to see the teenager posthumously given an award for his bravery. He compared him to the Pakistani education campaigner Malala Yousafzai, who was shot and badly injured by the Taliban in 2012.
"Many people are coming to see me but if they try to express sympathy, I tell them to congratulate me instead on becoming the father of a martyr," he said. "I will be even more than happy if my second son also sacrifices his life for the country."
Register for free to continue reading
Registration is a free and easy way to support our truly independent journalism
By registering, you will also enjoy limited access to Premium articles, exclusive newsletters, commenting, and virtual events with our leading journalists
Already have an account? sign in
Register for free to continue reading
Registration is a free and easy way to support our truly independent journalism
By registering, you will also enjoy limited access to Premium articles, exclusive newsletters, commenting, and virtual events with our leading journalists
Already have an account? sign in
Join our new commenting forum
Join thought-provoking conversations, follow other Independent readers and see their replies