American tourist stabbed to death after refusing to stop singing with band in Thailand bar
The dispute allegedly came about at a karaoke bar following a dispute over the song he was singing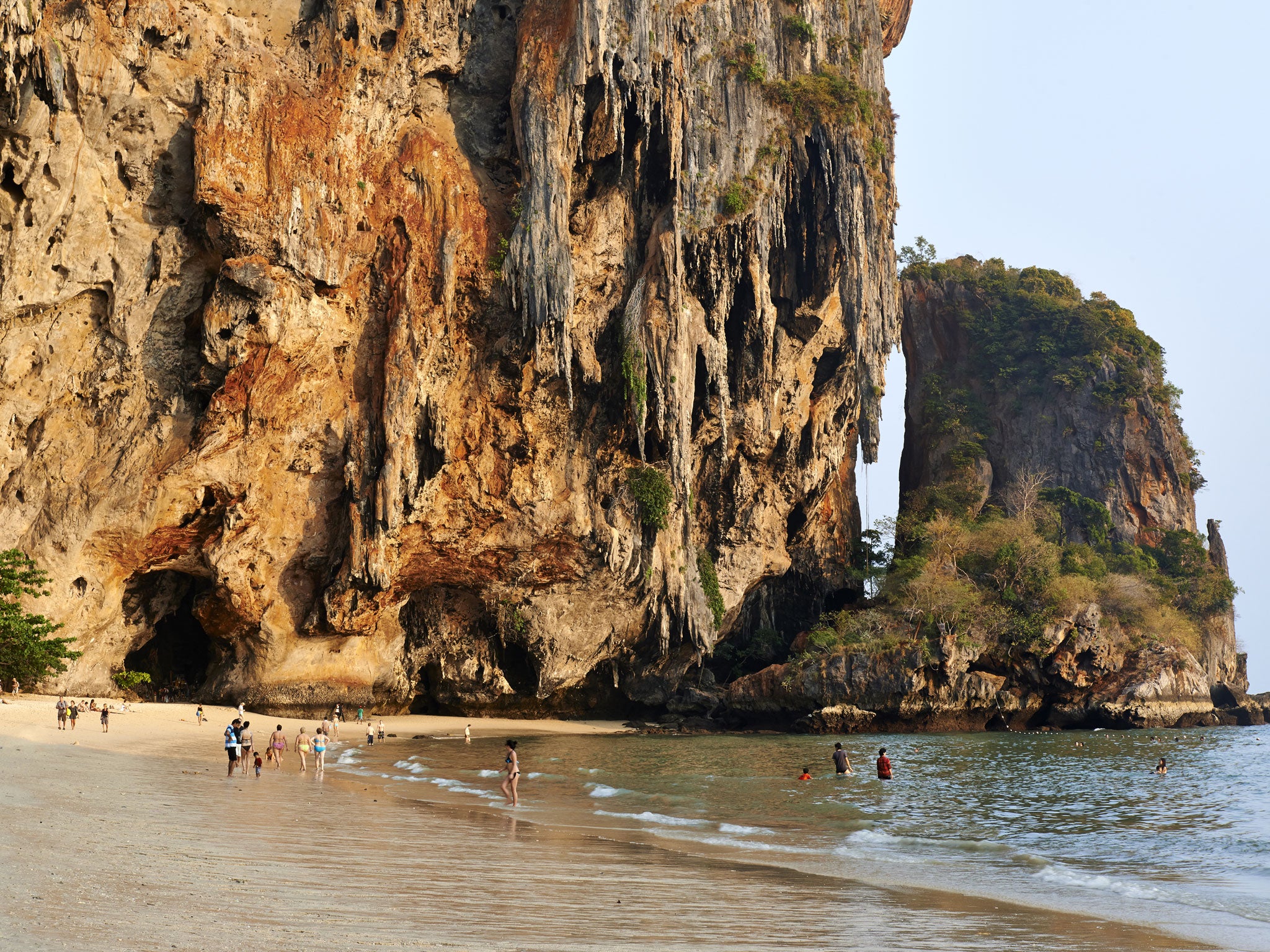 An American tourist has been stabbed to death by musicians in Thailand after he reportedly refused to stop singing along with a band at a bar in a popular tourist resort, police have said.
The incident allegedly came about at a karaoke bar following a dispute over the song he was singing.
Bobby Ray Carter, from Dallas, Texas, was visiting the Ao Nang beach tourist spot Little Longhorn Saloon and became angry when the band started playing 'Hotel California' by the Eagles, rather than the song he had requested.
During the incident, Mr Carter, a father-of-two, started to sing with the band and refused to leave the stage afterwards, continuing to sing even after the band had stopped playing.
According to reports a fight broke out as the 51-year-old left the bar in Krabi in the early hours of Wednesday, with his 27-year-old son, Adam.
He was stabbed with sharpened metal poles and died on his was to hospital.
Sathit Somsa, 40, Ratikorn Romin, 27, and Noppanant Yoddecha, 26, were today questioned in connection with the murder of Mr Carter.
Krabi tourist police officer Lieutenant Colonel Attapong Seanjaiwuth told Fox News: "[Mr Carter] and his son quarrelled with all three musicians because he wouldn't stop singing despite the musicians taking a break.
"He then demanded the money he had already given as a tip back. But the real fight broke out outside of that pub. He was stabbed twice and died while on the way to local hospital."
Join our commenting forum
Join thought-provoking conversations, follow other Independent readers and see their replies