An era ends as Japan's LDP is swept from power
Ruling party projected to lose two-thirds of its seats after dominating for decades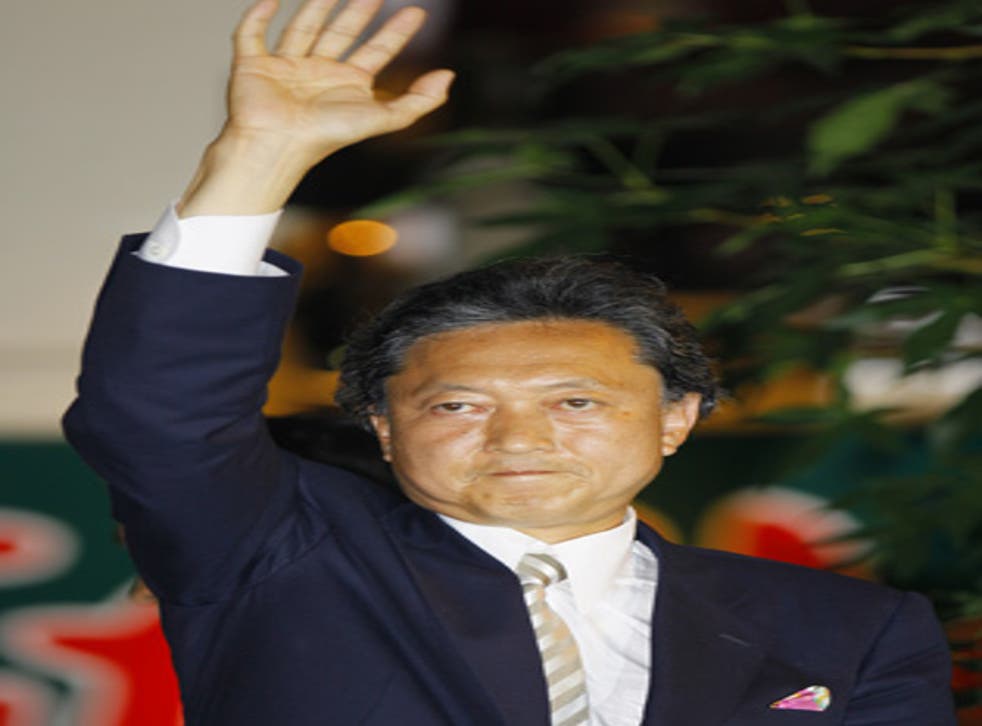 Japanese voters sensationally evicted the Liberal Democratic Party (LDP) from power in national elections yesterday, bringing to an end an era of political domination that had endured almost unbroken for 54 years.
The party, which was once described as neither liberal nor democratic and not even really a party, was trounced by the centre-left Democratic Party of Japan (DPJ). As of 1.20am, the DPJ had gained 304 of the 333 seats won by opposition parties in the 480-seat House of Representatives, or lower house, the more powerful of Japan's bicameral parliament, the Diet. The LDP only managed to garner 116 and its coalition partner, New Komeito, just 19 seats.
Media projections had the DPJ winning as many as 320 seats and the LDP losing two-thirds of its representation.
It was a victory of unprecedented proportions for the party led by Yukio Hatoyama. No other party in Japanese political history has ever doubled its representation in the Diet. The DPJ almost tripled the number of seats it held when Prime Minister Taro Aso dissolved the lower house on 20 July. Despite bad weather caused by an approaching typhoon, voter turnout had been projected at 70 per cent.
Gerald Curtis of Columbia University, an expert on Japanese politics, said: "There aren't many junctures in Japan's post-war politics when you can say, 'That was a day that history changed.' Today was such a day."
Mr Aso told reporters he would resign as party president to take responsibility for the LDP's drubbing and schedule a party leadership election.
The LDP's failure to find a solution to Japan's protracted economic woes was the strongest reason for the unprecedented humiliation the party suffered. "Nothing will ever change under the LDP," said Ami Nitano, 20, voting for the first time in her Chiba constituency north of Tokyo, explaining why she voted DPJ.
There was widespread agreement that the economy was the central issue in the election. The government reported on Friday that unemployment had reached an all-time high of 5.7 per cent in July. Deflation worsened in the same month, with consumer prices tumbling a record 2.2 per cent.
"The economy is a mess," 61-year-old restaurant owner Hiroshi Iwaya said as he made his way to a polling station in Yachiyo. A lifelong LDP voter, Mr Iwaya said that this time he planned to cast his ballot for the DPJ.
The DPJ pledged to introduce child benefits throughout junior high school, pension reform, free public school education, income subsidies for farmers, to eliminate wasteful pork-barrel spending on public works projects and to abolish motorway tolls. But it pledged foreign policy continuity based on the Japan-US security alliance.
Its most ambitious pledge was to transfer policymaking power from bureaucrats to politicians. It plans to create a "national strategy bureau", under the direct control of the Prime Minister, which will set policies and compile the national budget.
Register for free to continue reading
Registration is a free and easy way to support our truly independent journalism
By registering, you will also enjoy limited access to Premium articles, exclusive newsletters, commenting, and virtual events with our leading journalists
Already have an account? sign in
Register for free to continue reading
Registration is a free and easy way to support our truly independent journalism
By registering, you will also enjoy limited access to Premium articles, exclusive newsletters, commenting, and virtual events with our leading journalists
Already have an account? sign in
Join our new commenting forum
Join thought-provoking conversations, follow other Independent readers and see their replies