Anti-drone activist Kareem Khan seized by armed men in Pakistan
Kareem Khan sued the CIA after his brother and son were killed in a drone strike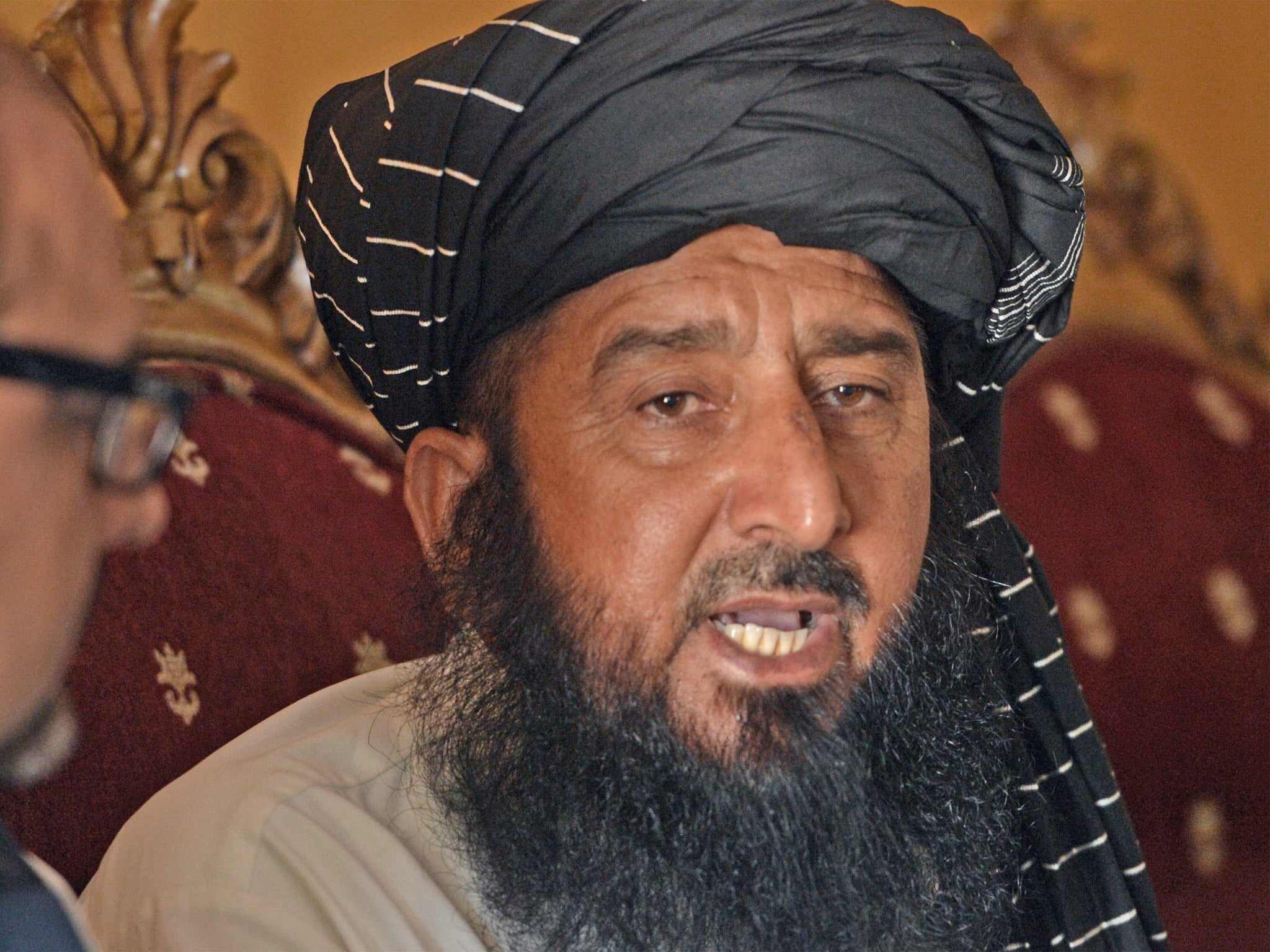 A Pakistani campaigner who sued the CIA after his brother and son were killed in a drone strike, has been detained by armed men just days before he was due to travel to Britain to talk to MPs about the controversial programme.
Kareem Khan, who launched his legal action in 2010, has not been seen since up to 20 armed men stormed into his home in Rawalpindi on the night of 4 February. His family said the men, some of whom wore the uniform of the Punjab Police, said nothing about who they were or why Mr Khan was being detained.
The campaigner launched a criminal action against the CIA station chief in Pakistan and a civil claim for $500m in damages, after his relatives were killed in North Waziristan, the tribal area from where he comes. At the weekend, Mr Khan was due to travel to Europe where he was to talk to parliamentarians from Britain, Germany and the Netherlands about the impact of drone strikes.
Labour MP Tom Watson, who heads the All Party Parliamentary Group on drones, said Mr Khan was one of several people who had lost relatives to drones who had been invited to present testimony on 25 February.
"We are very concerned about this," said Mr Watson. "He has gone missing just before he was going to provide a lot of information to MPs in Western Europe."
Reports said that the gunmen, who arrived in half-a-dozen vehicles, stormed into Mr Khan's home. The activist and journalist had moved there with his family from North Waziristan 10 months ago because he thought it would be safer.
Mr Khan's lawyer, Shahzad Akbar, said he had eventually been able to lodge a missing person's case with the police, who had initially been unwilling to register one. He said he had met Mr Khan two days earlier but that he had not mentioned receiving any sort of threat.
"It's definitely some government agency," said Mr Akbar, speaking from Islamabad. "Common criminals don't act like this to abduct one person."
A senior police official told the AFP news agency that the police had not arrested Mr Khan, who is aged in his 50s and has young children. "The Rawalpindi police has not arrested anybody from the tribal area, in fact we had no raid on record on that night," the official said.
Mr Khan had filed a case in 2010 following the attack in which his brother and son, both government employees, were killed in the strike on their home near Mir Ali in North Waziristan in December 2009. Local media said the target of the attack was Haji Omar, a Taliban commander. Mr Khan insists that the militant leader was not in the family home at the time and that his relatives were innocent.
At a hearing before the Islamabad High Court on Tuesday a judge sent the mater back to a lower court.
The CIA drone programme is hugely controversial in Pakistan, where many see it as an infringement of sovereignty. Over the years, many reports have suggested that senior Pakistan military officials have given their tacit approval to the strikes and in some instances may even have provided intelligence about potential targets.
For British MPs, the issue has taken on fresh significance after it emerged that intelligence operatives at GCHQ have been providing targeting information to their US counterparts.
Last month it was reported that senior lawyers told MPs that if intelligence was passed on and subsequently used in a drone strike that targeted a non-combatant, the implications were very serious.
"An individual involved in passing that information is likely to be an accessory to murder," said the legal advice commissioned by Mr Watson's parliamentary group. "It is well arguable, on a variety of different bases, that the government is obliged to take reasonable steps to investigate that possibility."
Join our commenting forum
Join thought-provoking conversations, follow other Independent readers and see their replies