Anucha Tasako: Death of 13-year-old boy in Thai boxing match sparks outcry over child fights
Government considering laws to ban children taking part in popular sport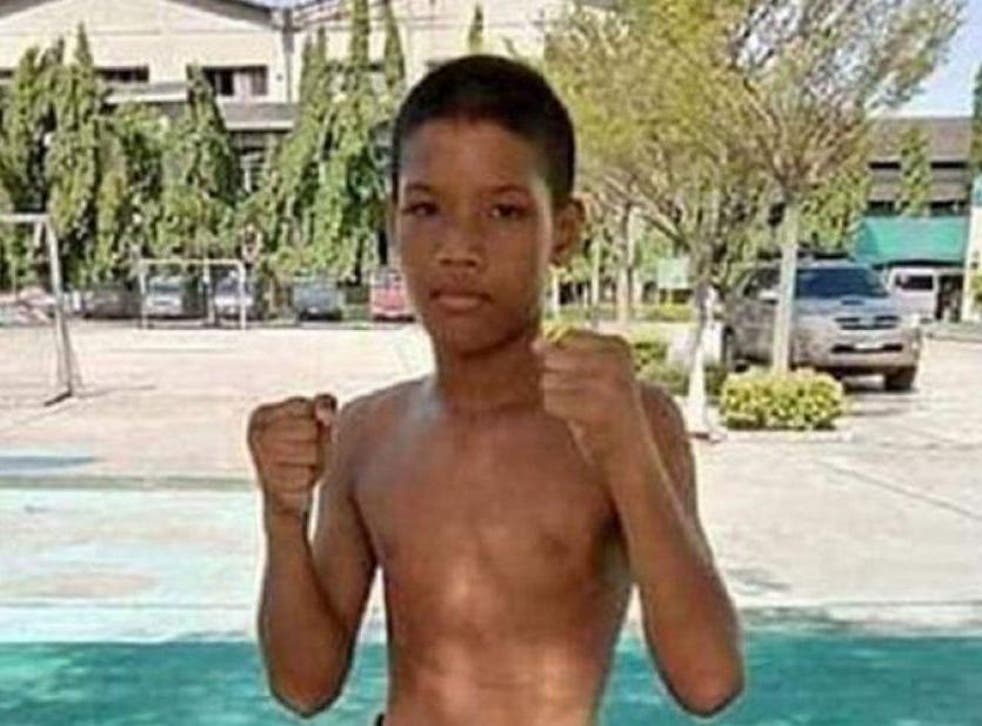 The death of a 13-year-old boy knocked out during a kickboxing match in Thailand has prompted renewed calls for a ban on bouts involving children.
Anucha Tasako died of a brain haemorrhage after a Muay Thai, or Thai boxing, charity fight near Bangkok on Saturday.
Footage of the bout posted on social media showed the teenager was not wearing protective gear, which is not typically worn in the sport.
Child boxing is widespread in Thailand, especially in rural areas. Promoters say it offers a way for young fighters to make money for their families and a potential route out of poverty.
But there are few rules governing the sport and critics say it is dangerous. A study published recently by Thailand's Mahidol University found boxers aged under 15 were at risk of brain damage.
Thai MPs are considering legislation, proposed last month, which would ban children under 12 from competitive boxing.
Tourism and sports minister Weerasak Kowsurat said following Anucha's death he would seek to introduce the law "as quickly as possible".
Doctors have backed the bill but organisers of the sport, one of the most popular in Thailand, oppose regulation.
World news in pictures

Show all 50
Anucha had been fighting since the age of eight and had competed in 170 bouts, according to Thai media.
The teenager, an orphan who lived with his uncle, used money made from fighting to pay for his schooling and help out with household expenses.
He was knocked out by a punch in the third round of a charity bout.
The boy's uncle, who was also his trainer, told the newspaper Thai Rath: "I would like to see a law that requires under-15 boxers to wear protective gear."
Sukrit Parekrithawet, a lawyer who represents several boxing training camps, suggested the teenager's death was a one-off incident and blamed poor organisation.
"This has never happened before and it's unprecedented," he said. "There are several factors involved which have nothing to do with age. The referee wasn't quick enough to stop the fight and the venue didn't have a doctor on standby, which shouldn't happen."
Support free-thinking journalism and attend Independent events
He claimed the proposed legislation banning young children from fighting would "make Muay Thai become extinct".
"Those who drafted the law do not know anything about the sport of Thai boxing," he said.
"If you don't allow younger players to learn their way up, how can they be strong and experienced enough to fight?" he said. "We call it 'boxing bones.' You need to have boxing bones built from a very young age."
Anucha's death came days after a 49-year-old Italian boxer was killed in a Muay Thai bout. Christian Daghio had been knocked out in the 12th round of a title fight in Rangsit.
Join our new commenting forum
Join thought-provoking conversations, follow other Independent readers and see their replies