At least 17 killed in suicide bomb attacks in north-west Pakistan
Andy Buncombe
Thursday 03 October 2013 10:52 Comments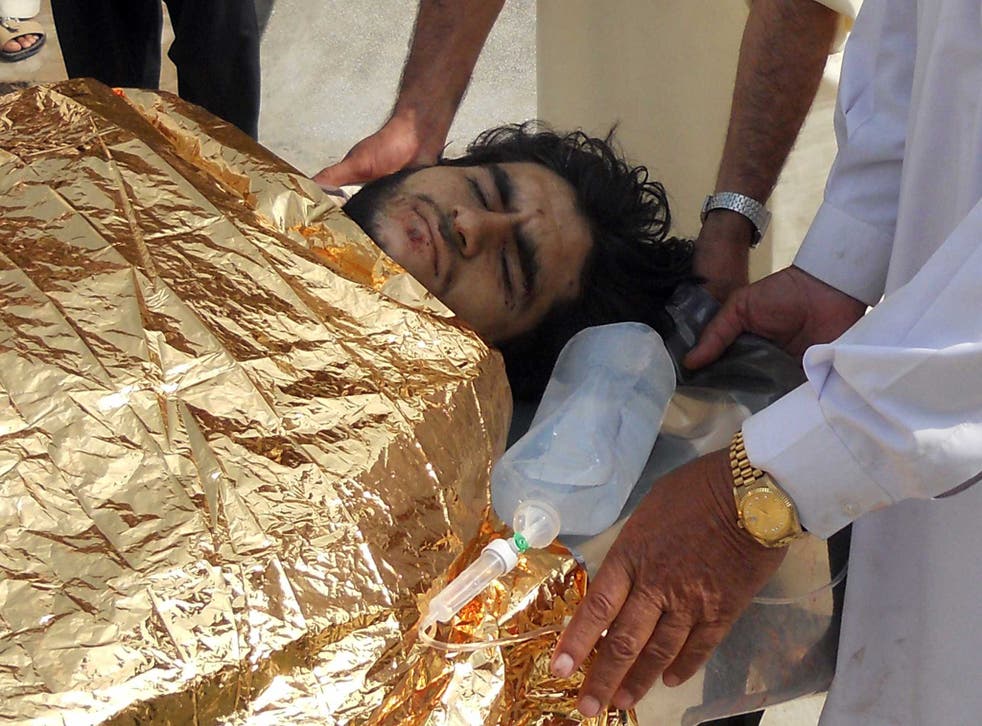 At least 17 people have been killed in north-west Pakistan after suicide bombers targeted the commander of a pro-government militia. Another 20 people were injured in the attack.
Mullah Nabi Hanfi was among those taken to hospital after gunmen attacked his compound in the Spin Tal region of the Orakzai tribal area and two suicide bombers then set off devices, at least one of them in a vehicle. The blast was so powerful that the compound was reportedly entirely destroyed,
Mullah Hanfi had previously been associated with the Pakistan Taliban but since splitting from them in 2009 he had been battling a local faction of the Taliban, something that had reportedly been supported by the central government.
Reuters reported that Mr Hanfi last year survived a similar attack on his compound, located close to North Waziristan, in which ten people were killed.
The incident in Orakzai comes as the government of Prime Minister Nawaz Sharif is proposing negotiating with the Pakistan Taliban as part of a broader regional peace settlement.
The proposal is highly controversial with many arguing that such a position encourages attacks by militants. Others have pointed out the difficulty of carrying out such negotiations given that there are so many different militant factions and outfits.
The role of Mr Hanfi as the head of a pro-government militia also underscores the murky world of Pakistan's operations against militants. In theory, Mr Hanfi is wanted by the authorities in connection with the killing of Fareed Khan, a local politician with Imran Khan's Pakistan Movement for Justice, who who was killed in June when unidentified gunmen who sprayed his vehicle with bullets.
Register for free to continue reading
Registration is a free and easy way to support our truly independent journalism
By registering, you will also enjoy limited access to Premium articles, exclusive newsletters, commenting, and virtual events with our leading journalists
Already have an account? sign in
Join our new commenting forum
Join thought-provoking conversations, follow other Independent readers and see their replies