Myanmar: Aung San Suu Kyi claims landslide victory in disputed election
Nobel peace prize winner has been criticised for her response to the Rohingya crisis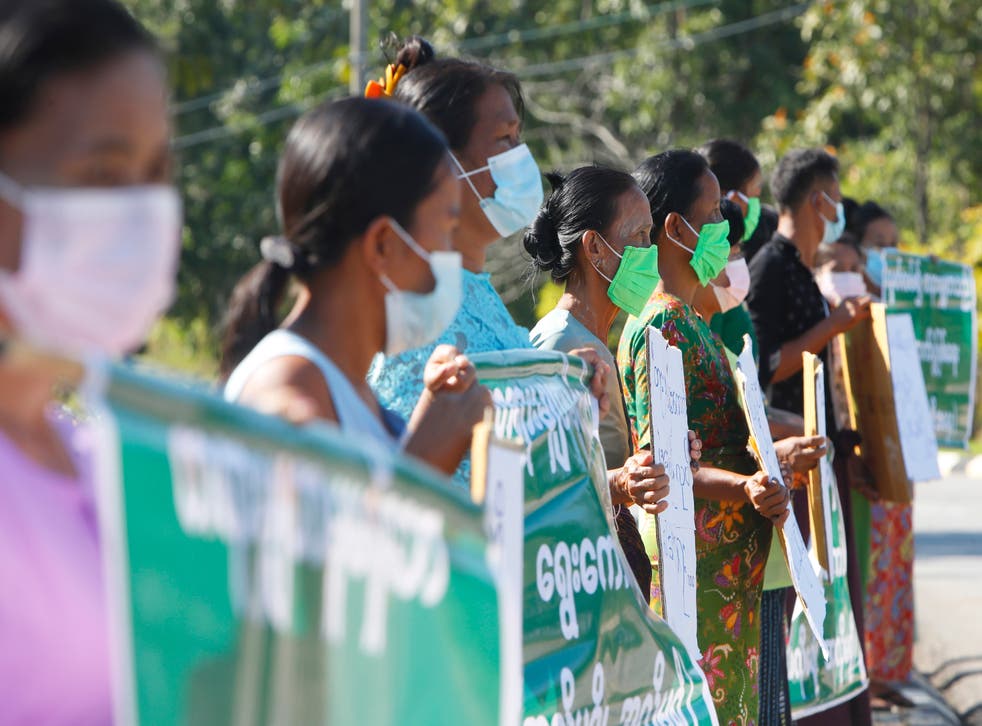 Aung San Suu Kyi's ruling National League for Democracy (NLD) has secured a clear majority in Myanmar's elections, even as the results were disputed by the military-backed opposition.
Voting took place on Sunday and according to official results, the NLD has won 384 seats to take it comfortably above the 322 mark required for a majority in Myanmar's parliament. Some seats are still to be declared, meaning it could yet match its 2015 tally of 390 seats.
The main opposition party, the military-supported Union Solidarity and Development Party (USDP) has won just 28 seats, while nine ethnic and regional parties have secured 44 seats. In Myanmar's system, which moved to partially free elections only in 2012 after decades of military rule, a proportion of parliamentary seats are still reserved for members of the armed forces.
An NLD spokesperson said the party's "landslide" victory showed they enjoyed a mandate from the people, but cautioned that they would still have to "work on forming a national unity government", Reuters reported.
Myanmar's neighbours including India have already acknowledged the NLD's victory. "Congratulations to Daw Aung San Suu Kyi and [the] NLD for victory in the elections. The successful conduct of polls is another step in the ongoing democratic transition in Myanmar. I look forward to continuing to work with you to strengthen our traditional bonds of friendship," tweeted India's prime minister Narendra Modi.
International and domestic observers said the election was largely smooth and conducted without major irregularities, and it emphasises the great support that Ms Aung continues to enjoy at home, even as her reputation abroad has been left in tatters.
Seen as a beacon of hope for democracy in the country, the Nobel Peace Prize winner was roundly condemned as her first administration presided over a mass exodus of the Rohingya Muslim minority – one which has led to accusations of genocide at the International Court of Justice.
Critics said that Sunday's election was deeply marred by the fact that more than a million people from conflict-ridden parts of the country were unable to take part.
A Myanmar civil rights organisation, Progressive Voice, said the NLD's win showed the desire of people in the country to move away from military rule.
"After decades of military rule, people in #Myanmar, apart from military supporters, are all in agreement - not to allow the military and its proxies to win regardless of their differing opinions on ASSK and the NLD, showing their desire to defeat the military," Progressive Voice tweeted.
Join our new commenting forum
Join thought-provoking conversations, follow other Independent readers and see their replies