Five Nobel Laureates urge Aung San Suu Kyi to defend Rohingya Muslims
'How many Rohingya have to die; how many Rohingya women will be raped; how many communities will be razed before you raise your voice in defence of those who have no voice?' 
Wednesday 13 September 2017 17:48 BST
Comments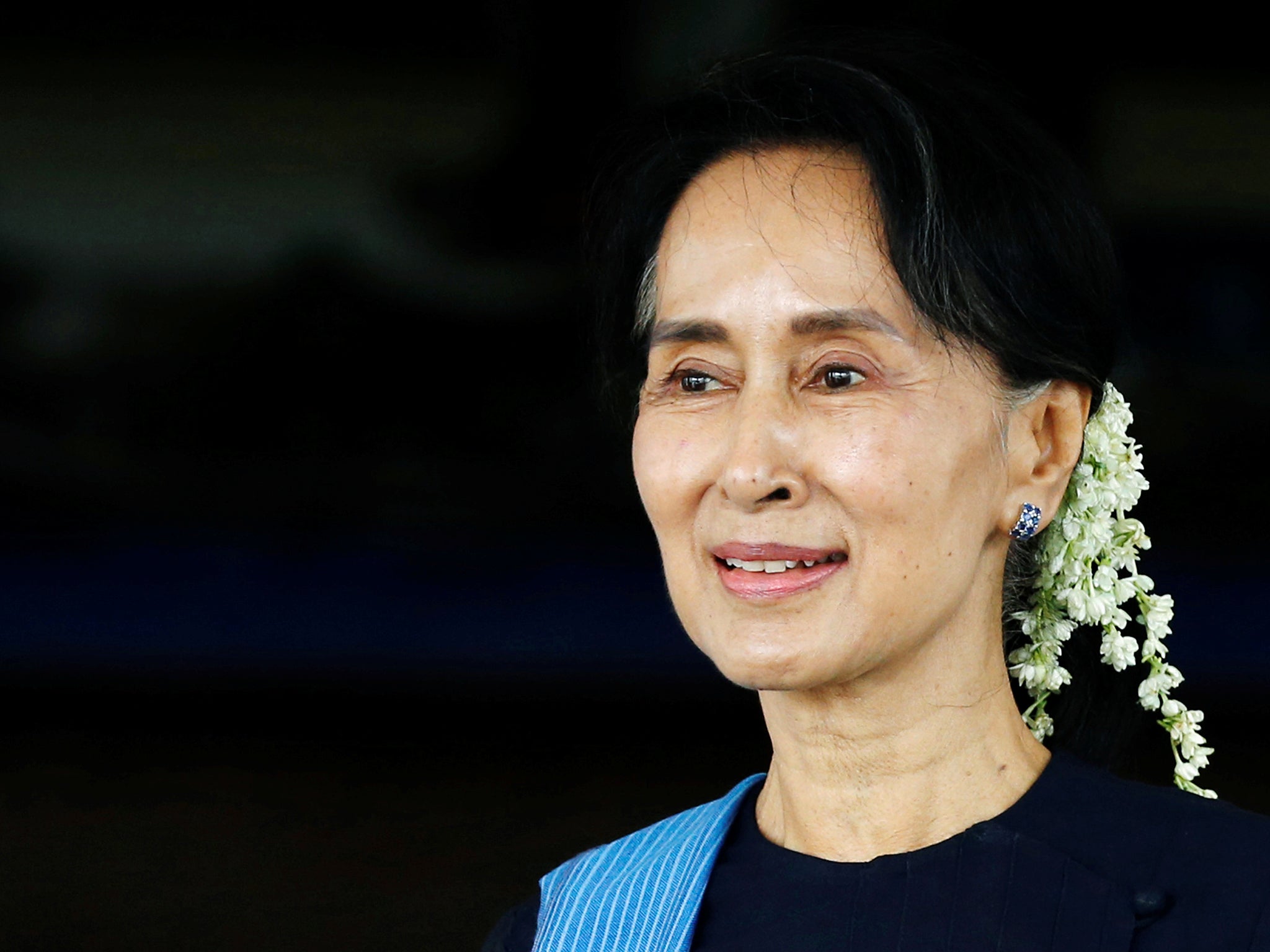 Five women who won the Nobel peace prize have told Aung San Suu Kyi she has a personal and moral responsibility to defend the Rohingya people in Burma.
In a letter the laureates accuse the de-facto Burmese leader of indifference over the plight of the Muslim minority – thousands of whom have been killed while hundreds of thousands of others fled to neighbouring Bangladesh.
"As a fellow Nobel Laureate, a worldwide icon for the universal freedom and human rights, and now State Counsellor and de-facto Prime Minister of Burma, you have a personal and moral responsibility to uphold and defend the rights of your citizens," the Nobel Women's Initiative wrote.
"How many Rohingya have to die; how many Rohingya women will be raped; how many communities will be razed before you raise your voice in defence of those who have no voice? Your silence is not in line with the vision of 'democracy' for your country that you outlined to us, and for which we all supported you over the years."
Five Nobel laureates signed the letter earlier this week – Mairead Maguire, from Northern Ireland; Jody Williams from the US; Shirin Ebadi from Iran; Leymah Gbowee from Liberia; and Tawakkol Karman from Yemen.
According to the United Nations 270,000 Rohingya Muslims have crossed into neighbouring Bangladesh in the past two weeks.
The exodus began after Rohingya insurgents attacked police posts in Burma, leading the military to respond with "clearance operations" to root out fighters hiding in villages in Rakhine state, prompting accusations of ethnic cleansing.
Ms Maguire said the Nobel Women's Initiative had been in contact with Ms Suu Kyi since her release in 2010 and raised concerns about the Rohingya people with her in person at the UN last year.
Rohingya refugees – in pictures
Show all 15
"We have been trying really to do something and speak on their behalf," Ms Maguire said. "We will continue to do that. We just hope out of her conscience she will realise that she has to speak and that this is ethnic cleansing that is going on."
In the letter the laureates praised Ms Suu Kyi for her "struggle for democracy, defiant activism and unimaginable and inspiring sacrifices".
But they called on her to take a firm stand on the crisis and recognise the Rohingya people as Burmese citizens with full rights.
They added: "In the words of fellow Laureate Archbishop Desmond Tutu: 'If the political price of your ascension to the highest office in burma is your silence, the price is surely too steep.' The time is now for you to stand for the rights of Rohingya people, with the same vigour and conviction so many around the world stood for yours."
Join our commenting forum
Join thought-provoking conversations, follow other Independent readers and see their replies