Authorities come under fire for Shanghai's New Year stampede
The official Xinhua news agency said the government could not shake off responsibility for what happened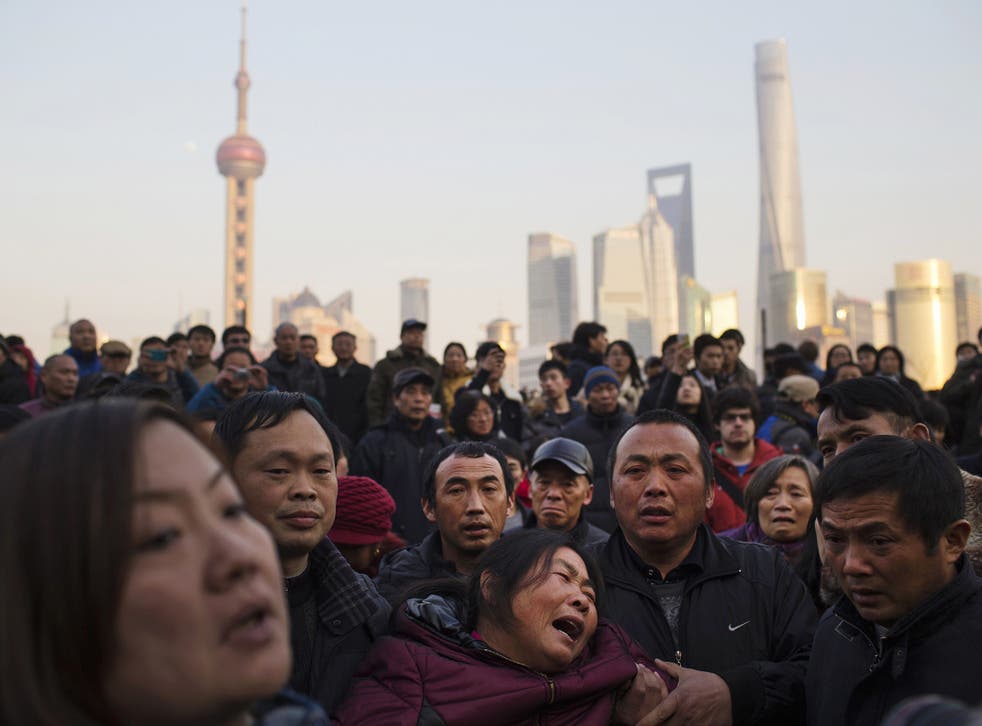 Chinese state media and the public criticised the government and police yesterday for failing to prevent a New Year's Eve stampede in Shanghai that killed 36 people and dented the city's image as modern China's global financial hub.
Apart from Hong Kong, which is run as a separate territory, Shanghai is China's most international and cosmopolitan city, a glitzy home to global companies and with ambitions to become a world financial centre by 2020.
The official Xinhua news agency said the government could not shake off responsibility for what happened. It asked why there were apparently so few police on duty for the tens of thousands thronging Shanghai's famous waterfront, known as the Bund.
"The disaster… served as a wake-up call that the world's second-largest economy is still a developing country which has fragile social management," it said in an English-language commentary. Most of the victims, 35 of whom have now been named by the authorities, were young women and students. On social media and TV airwaves, many were asking how such a tragedy could have happened in the heart of the country's financial hub.
The waterfront has become a New Year countdown site since authorities brought in performances such as 3D light shows and fireworks. Celebrations in 2013 drew more than 300,000 revellers.
Pan Haiqin, 24, was among the thousands who decided to ring in the new year on the riverfront. But as the crowd grew and then turned into an out-of-control crush of bodies, the property worker never made it up steps to a viewing platform to see the dazzling lights.
Nearly 20 hours later, her parents and friends identified her trampled body in a morgue. "I blame myself for it. I did not protect her," said Ms Haiqin's boyfriend, Zhao Weiwei, his eyes welling with tears. "She was a cheerful woman who worked so hard in this city."
The site of the stampede was cordoned off yesterday, as grieving relatives held a candlelit memorial. Authorities were still investigating the cause of the stampede, but street vendors, residents, taxi drivers and other witnesses say the city had failed to prepare for the massive turnout.
On Thursday, police refused to allow foreign media into a briefing, for fear of negative coverage. They have dismissed reports that the crush was caused by people rushing to pick up coupons thrown from a bar overlooking the Bund. Instead, the focus has shifted to overcrowding on a raised viewing area.
Mr Weiwei said the crowd descending from the platform crashed into him and his girlfriend as they were trying to make their way up.
"We were holding hands then, but no way could we resist the force coming down," he said. "We were separated, and people fell down backward with their faces up, piling on each other. When we were able to pull them out, many were already unconscious."
AP; Reuters
Join our new commenting forum
Join thought-provoking conversations, follow other Independent readers and see their replies